Cisco Certified Network Associate
Cisco Certified Network Associate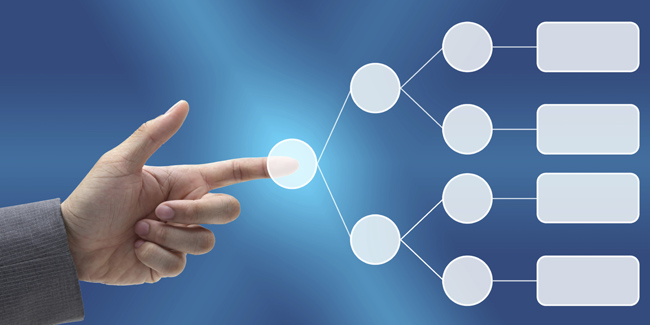 Cisco Certified Network Associate
Overview
Cisco Network Academy
ECPI's Cisco Academy program for Cisco Certified Network Associate (CCNA) validates the ability to install, configure, operate, and troubleshoot medium-size route and switched networks, including implementation and verification of connections to remote sites in a WAN. CCNA curriculum includes basic mitigation of security threats, introduction to wireless networking concepts and terminology, and performance-based skills.
Protocols Covered:
Internet Protocol (IP)
Enhanced Interior Gateway Routing Protocol (EIGRP)
Serial Line Interface Protocol Frame Relay
Routing Information Protocol Version 2 (RIPv2)
Virtual LAN (VLAN)
Ethernet
Access Control Lists (ACLs)
After completion there are two certification exams taken at the ECPI test center to become certified
The 200-120, Interconnecting Cisco Networking Devices (CCNA) is the exam associated with the Cisco Certified Entry Network Technician (CCENT) certification and a tangible first step in achieving the Cisco Certified Network Associate certification.
CCNA Exploration skills and competencies
Network Fundamentals
Network Fundamentals
Use network protocol models to explain the layers of communications in data networks
Design, calculate, and apply subnet masks and addresses
Build a simple Ethernet network using routers and switches
Employ basic cabling and network designs to connect devices
Use Cisco CLI commands to perform basic router and switch configuration and verification
Analyze the operations and feature of the transport and network layer protocols and services
LAN Switching and Wireless
LAN Switching and Wireless
Troubleshoot common network problems at Layers 1, 2, 3, and 7 using a layered model approach
Interpret network diagrams
Perform and verify initial switch configuration tasks including remote access management
Configure, verify, and troubleshoot VLANs, interVLAN routing, VTP, trunking on Cisco switches, and RSTP operation
Manage IOS configuration files
Identify the basic parameters to configure a wireless network and common implementation issues
Routing Protocols and Concepts
Configure and verify router interfaces
Demonstrate comprehensive RIPv1 configuration skills
Design and implement a classless IP addressing scheme for a network
Use advanced configuration commands with routers implementing EIGRP
Apply the basic RIPv2 configuration commands and evaluate RIPv2 classless routing updates
Identify the characteristics of distance vector routing protocols
Accessing the WAN
Describe the impact of applications (Voice Over IP and Video Over IP) on a network
Configure, verify, and troubleshoot DHCP and DNS operation on a router
Verify, monitor, and troubleshoot ACLs in a network environment
Configure and verify a basic WAN serial connection, a PPP connection between Cisco routers, and Frame Relay
Configure and verify a PPP connection between Cisco routers, and Frame Relay on Cisco routers
Troubleshoot WAN implementation issues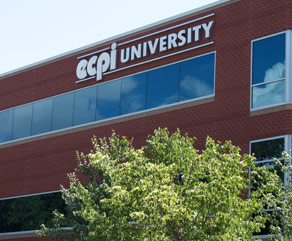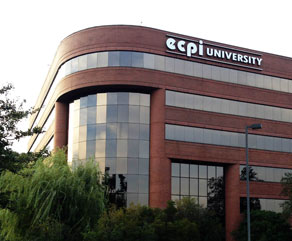 Why ECPI University?
* 2nd in Number of Associate Degree Graduates in Engineering-Related Technologies/Technicians.
* 3rd in Number of Associate Degree Graduates in Health Professions & Related Clinical Sciences.


Community College Week rankings, June 2012.