Healthcare IT Bachelor Degree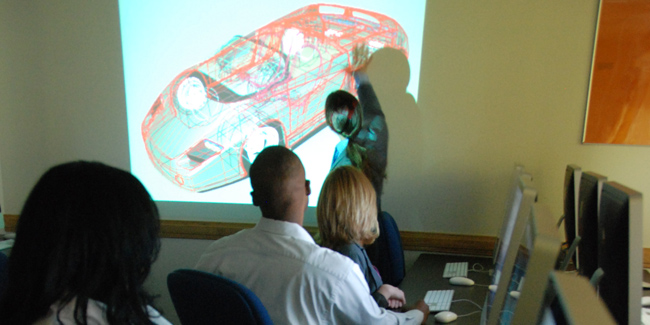 B.S. in Computer and Information Science
Overview
Healthcare information technology is one of the fastest-growing sectors of the economy. The expansion of the healthcare industry – combined with ongoing technological advances – make Healthcare IT a great career choice. Healthcare organizations are investing in technology in the areas of patient information security, health information records, and mobile applications. The demand for professionals with skills in health information technology should be increasing for the foreseeable future. A Bachelor of Science in Computer and Information Science with a concentration in Health Information Technology (HIT) will help prepare you for a career in this promising field. The program includes; picture archiving systems (PACS) and Health Insurance Portability and Accountability Act (HIPAA).
Through ECPI University's year-round schedule, you can earn a Bachelor of Science Degree in Computer and Information Science with a concentration in Healthcare Information Technology in just 2.5 years!
Here's what government and health experts say about this growing sector:
Across all industries on average, overall employment of network and computer systems administrators is expected to grow 28% from 2010 to 2020 and database administrators by 31%, faster than the average for all occupations.1
As the large baby-boom population ages and people remain active later in life, the healthcare industry as a whole will see an increase in the demand for medical services. Managers will be needed to organize and manage medical information and healthcare staffs in all areas of the industry.
*U.S. Department of Labor, Bureau of Labor Statistics, Occupational Outlook Handbook, 2012-13 Edition
For cost, financing and time frame information, click here.