Virtualization & Storage Administration
Virtualization & Storage Administration
Virtualization & Storage Administration
Overview
VMware vSphere: Install, Configure, Manage
Course Overview
This hands-on training course explores installation, configuration, and management of VMware vSphere™, which consists of ESX/ESXi and vCenter Server. The course is based on ESX/ESXi 5.0 and vCenter Server 5.0. Completion of this course satisfies as a prerequisite to take the VMware Certified Professional 5 exam.
Students who complete this course may enroll in any of several more-advanced vSphere courses. Approved for Veterans.
Course Objectives
At the end of the course, you should gain an understanding of the functionality in VMware vSphere 5 and be able to:
Install and configure ESX or ESXi
Install and configure vCenter Server components
Configure and manage ESX/ESXi networking and storage using vCenter Server
Deploy, manage, and migrate virtual machines
Manage user access to the VMware infrastructure
Use vCenter Server to monitor resource usage
Use vCenter Server to increase scalability
Use VMware vCenter Update Manager to apply ESX/ESXi patches
Use vCenter Server to manage higher availability and data protection
Cloud Computing
The official definition of Cloud Computing as offered by the National Institute of Standards and Technology: "Cloud Computing is a model for enabling convenient, on-demand network access to a shared pool of configurable computing resources (e.g., networks, servers, storage, applications, and services) that can be rapidly provisioned and released with minimal management effort or service provider interaction."
A simpler way to understand Cloud Computing is to think of it as a utility service such as electricity. As a home owner or corporation, you need not be concerned with how the power is generated, stored, delivered or managed. You simply need to "plug-in" your TV, copier, vacuum cleaner, or other device and the power is there for the taking. At the end of the month, you get a bill from the power company based on the amount of power that you consume. Sure, you could theoretically generate your own electricity, but the cost of doing so would be higher and the reliability much lower than that of the power company. As a result, most every home and business is now on the public power grid.
Cloud Computing works in much the same way. Service providers provide resources such as CPU, RAM, disk storage, networking bandwidth, and usually applications, and make them available for consumption on an as needed basis. Business owners and individuals no longer need to worry about designing, financing, acquiring, and managing their own technology infrastructure. They simply need to "plug-in" to the Cloud. Just as the public power grid is more stable and more cost effective than self-generated power, cloud based offerings are also generally more cost effective and more reliable than equivalent solutions built and maintained by individual businesses.
EMC Proven Professional Information Storage and Management – E20-001 Exam
EMC's Information Storage and Management course educates students on the concepts and principles of information management and storage technologies and offers a fundamental learning of the technologies that are critical to IT professionals. Upon completion of the Information Storage and Management course, students will have an opportunity to achieve their first EMC ProvenTM Professional certification. As a Proven Professional, students can demonstrate their proficiency to potential employers, and also progress to more advanced storage education courses—all designed to help fill the current shortage of skilled workers in the IT industry.
"According to an IDC study, by 2011, the digital universe will be 10 times the size it was in 2006. Managing this deluge of data is quickly becoming an enormous challenge for IT organizations worldwide, and our research shows that the number of available employees with the necessary skills and training to address this challenge are in short supply," said Tom Clancy, Vice President, EMC Global Services Education Services. "By participating in EMC's EAA program and offering its students the Information Storage and Management curriculum, ECPI University is giving its students skills and training that will provide a substantial advantage for their future careers."
As part of the EMC Academic Alliance Program, ECPI University joins the more than 350 universities and colleges across 20 countries incorporating EMC's Information Storage and Management curriculum into their technology and computer science programs, helping to develop the next generation of IT professionals.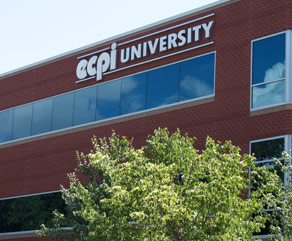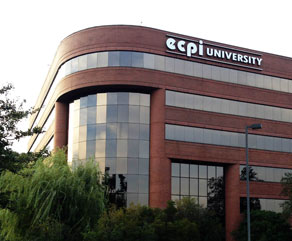 Why ECPI University?
* 2nd in Number of Associate Degree Graduates in Engineering-Related Technologies/Technicians.
* 3rd in Number of Associate Degree Graduates in Health Professions & Related Clinical Sciences.


Community College Week rankings, June 2012.