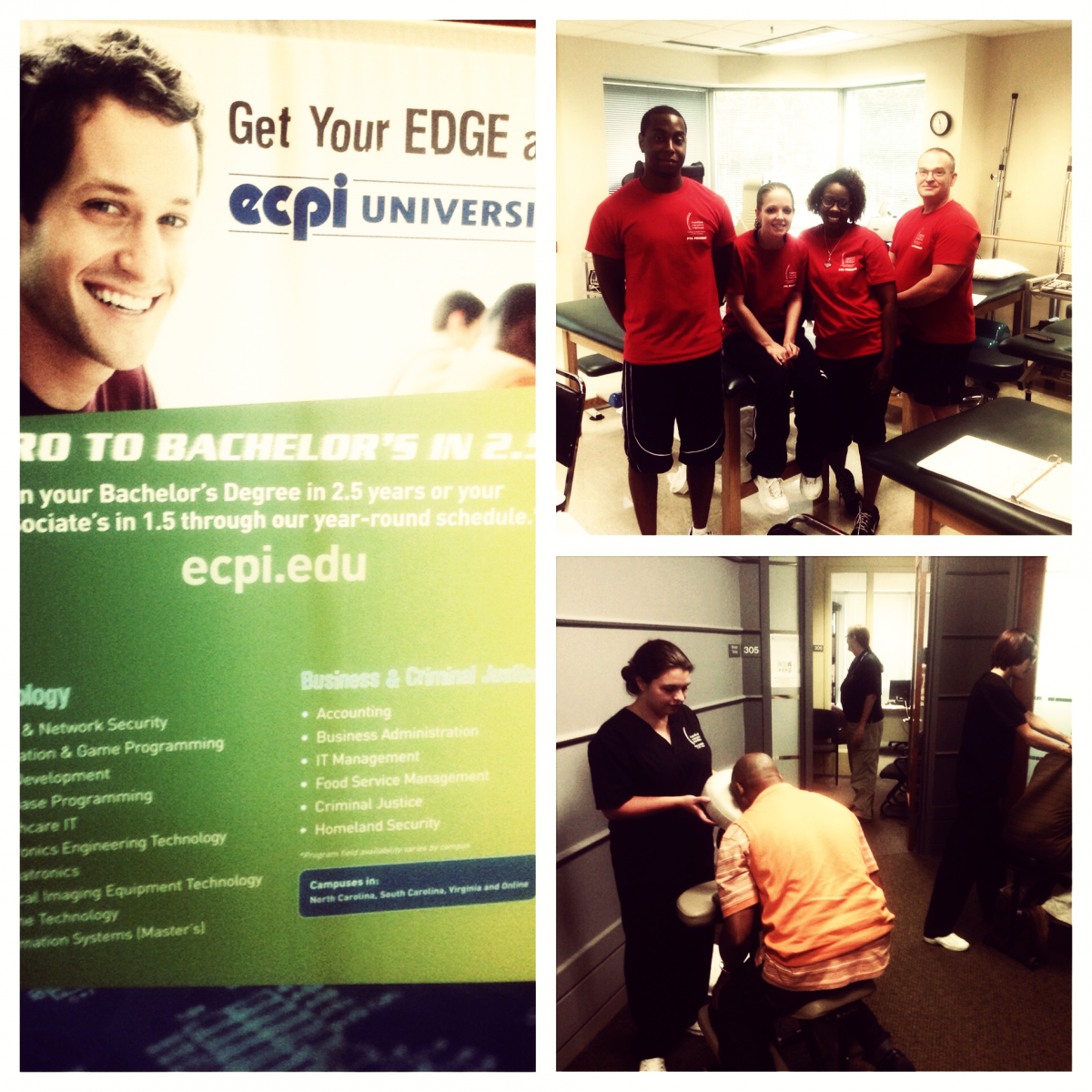 It happens just three times a year. That's when every ECPI University campus rolls out the welcome mat for a cavalcade of visitors. "Career Discovery Day is an exciting event because it often marks the first step people take in changing their lives," says ECPI University Director of Recruitment Chad Samuelson. "We try to create an environment where prospective students can gain meaningful insights into themselves, their potential, and the careers that most interest them."
At campuses throughout Virginia, North Carolina, and South Carolina, guests were able to see what hands-on education is all about. In ECPI's mechatronics labs, they saw built-to-scale, working models of advanced manufacturing systems and robotic arms. Those interested in nursing programs saw the amazing technology that powers today's medical manikins which are used to create life-like learning scenarios for students. These simulation devices mimic nearly all of the functions of the human body; they sweat, exhibit asthma and heart attacks, run a temperature, and much more.
For people interested in a career in law enforcement and criminal justice, they were able to try out the University's new MILO system, an advanced interactive augmented-reality training system designed to enhance use-of-force and firearms training. Used by law enforcement agencies around the country, it is an important tool for students to use in the development of their situational assessment skills.
As for aspiring chefs in the crowd, they enjoyed a tasty tour at Culinary Institute of Virginia's two locations in Norfolk and Newport News, Virginia. Guests enjoyed a variety of cooking demonstrations and toured the extensive facilities that include a fully-functioning restaurant and several professional kitchens.
Even when people know what they want to do, going forward requires confidence…confidence in themselves and the institution they choose to pursue their education. That's why our professional staff is always on hand at Career Discovery Day to help prospective students understand their options for financial aid and the services they can expect to help them finish their degrees and find a job after graduation. Starting college is a big decision but ask most any ECPI graduate and they will tell you it's the best one they ever made! Contact us TODAY and get started on your path to a new and exciting career!
DISCLAIMER – ECPI University makes no claim, warranty or guarantee as to actual employability or earning potential to current, past or future students or graduates of any educational program we offer. The ECPI University website is published for informational purposes only. Every effort is made to ensure the accuracy of information contained on the ECPI.edu domain; however, no warranty of accuracy is made. No contractual rights, either expressed or implied, are created by its content.
For more information about ECPI University or any of our programs click here: http://www.ecpi.edu/ or http://ow.ly/Ca1ya.