How Much does a Cyber Security Engineer Make?
Cyber security engineers, commonly known as information security analysts, are responsible for keeping a business or organization's computer system safe from hackers and secure from information leaks. Cyber security engineers are among the most sought-after experts in the tech arena, with demand for these professionals outpacing other IT jobs by a significant margin.
Cyber Security Wage: A Comfortable Salary
According to the U.S. Bureau of Labor and Statistics; as an information security analyst, the median salary is $90,120 per year. But working in the cyber security field is more than just the money. Cyber security professionals say that they actively seek employers with reputations for integrity as well as those recognized as leaders in this field.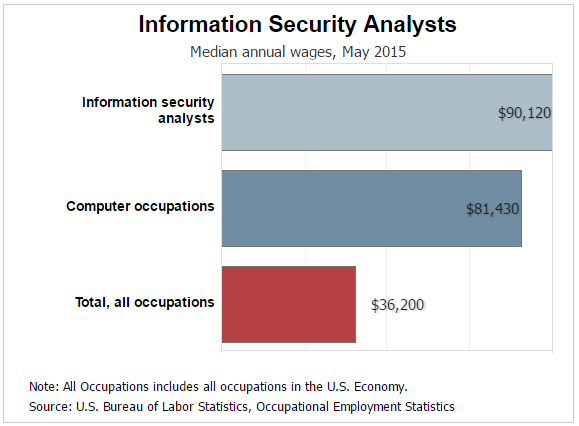 Education Requirements for Cyber Security Positions
Being a computer security engineer requires a combination of up-to-date computer education qualifications as well as computer expertise. Specific educational requirements for cybersecurity specialist will vary according to the employer.
Associate's Degree: Some entry level cybersecurity positions may need a two-year associate degree in computer science or another related field. Sometimes in addition to work experience. You can qualify for advancement by augmenting your experience and education.
Bachelor's degree: Getting a four-year degree is proper preparation for a cyber security engineer. Many employers need a bachelor's degree in engineering or related fields like information security. Training as well as industry certifications in related fields may be required.
Master's degree: If you're looking to move into an advanced cyber security engineering position and you've already obtained your bachelor's, this is the degree for you. This degree requires in-depth study and a great deal of dedication to the field.
Additional Qualifications and Certifications
Education can get you far, but it's not enough when you're competing for a job against the best of the best. In order to stand out from the crowd, you need not only education, but hands-on experience, and recognized certifications, such as the CompTIA Security+ certification. This is why it's important to not only study toward your degree, but put in extra time working in the field, even at the most basic position, and study hard for your certifications.
Duties of a Cyber Security Engineer
As a cyber security engineer, your duties will include performing security tests on data processing systems, adding new software to security files, and ensuring that top notch defense of your organization's data. You may be required to offer training to other workers on security procedures to ensure system security as well as data integrity. Other aspects of your job will include keeping system users informed on changes in programming as well as instances of security violations.
But keep in mind that your duties can be as varied as the companies who might employ you. With a large company you could be working with a team of cyber security engineers. With a smaller company, you could be the only cyber security professional. Management is also an option when you have enough experience and education under your belt.
If you're interested in the field of cyber security, there is no time like today to find out more information about earning your degree from ECPI University. With accelerated learning and year-round classes, you could earn your degree sooner and start working faster. Don't hesitate, contact ECPI University today to see what your options are.
It could be the Best Decision You Ever Make!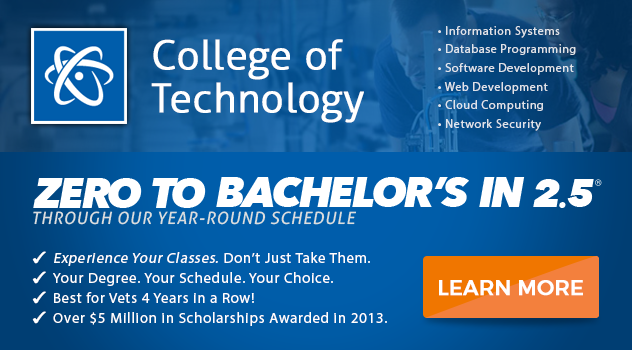 DISCLAIMER – ECPI University makes no claim, warranty, or guarantee as to actual employability or earning potential to current, past or future students or graduates of any educational program we offer. The ECPI University website is published for informational purposes only. Every effort is made to ensure the accuracy of information contained on the ECPI.edu domain; however, no warranty of accuracy is made. No contractual rights, either expressed or implied, are created by its content.
Gainful Employment Information – Cybersecurity - Master's
Gainful Employment Information – Cyber and Network Security - Bachelor's
For more information about ECPI University or any of our programs click here: http://www.ecpi.edu/ or http://ow.ly/Ca1ya.