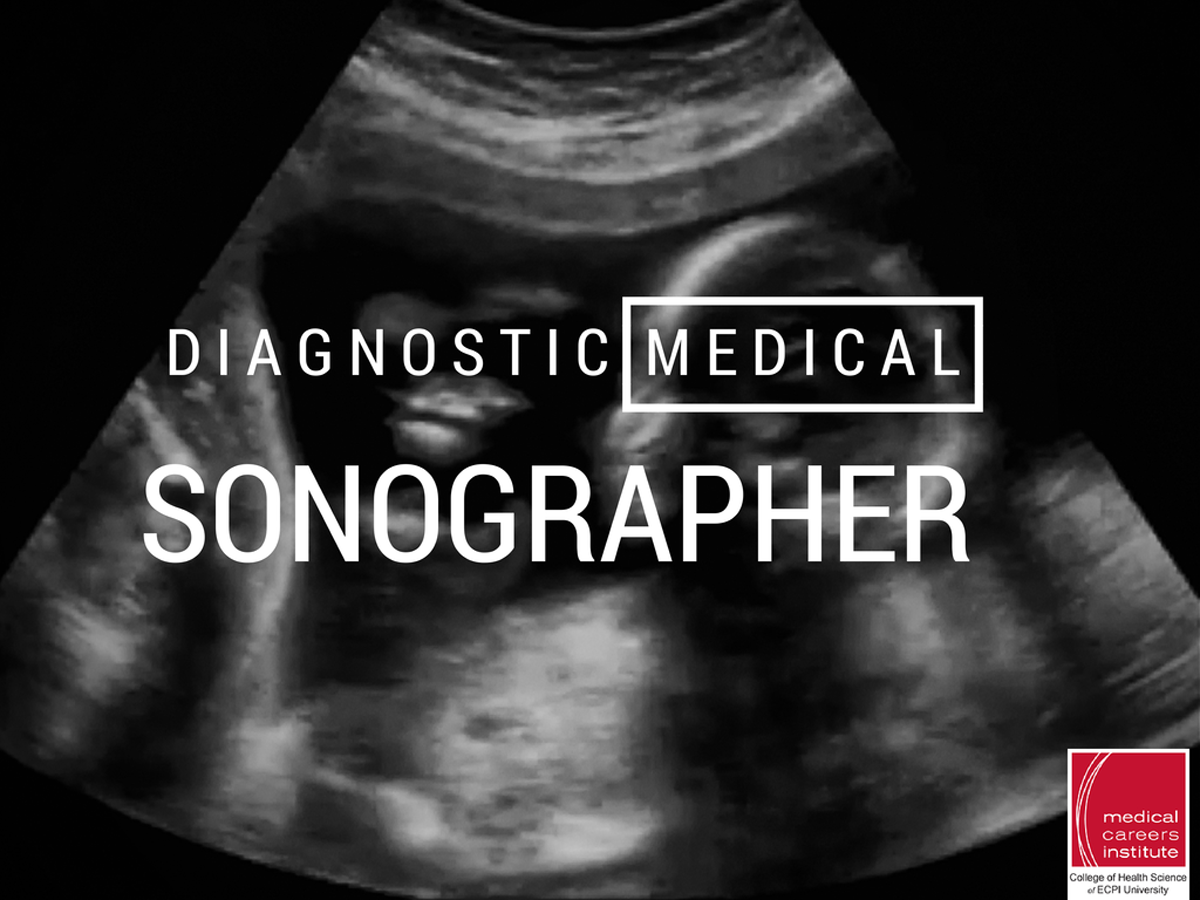 A Diagnostic Medical Sonographer is a highly-skilled technician who operates special imaging equipment for medical diagnosis such as ultra-sound for cardiac and vascular conditions, pregnancies, and other internal conditions.
The sonogram, used for breast exams, the cardiac and vascular systems, nervous and muscular systems and to locate tumors, uses echo location to show sections of various organs. It can be used to check heart valves or show expectant parents the first pictures of the unborn child.
Job responsibilities of a Diagnostic Medical Sonographer...
If the doctor asked a cardiac sonographer (echocardiographer) to check a patient's mitral and aortic valves, the technicians must know where to look in the heart. Echocardiographers work with children and adults to help cardiologists identify heart defects and other conditions.*** The sonographer generally does the following:
Prepares patient for the ultra-sound by applying gel to area to be viewed
Prepares the diagnostic equipment
Operates the equipment in response to the doctor's requirements
May assist in analysis of the information
Records information as requested.
Ultra-sound technology is used extensively by obstetricians working with pregnant women to locate the baby (or babies) as they grow inside the mother. A sonogram may show the doctor that a baby is in the breech position or that it has the umbilical cord wrapped around it in a dangerous position. This basic diagnostic procedure has been used for decades to assist doctors in the safe delivery of babies. Many sonographers enjoy working in the field of obstetrics.
Other sonographers are involved in helping doctors locate tumors in breast tissue, the abdominal system or other parts of the body. Musculoskeletal sonographers work with doctors to analyze problems with muscles, ligaments and joints. They may assist doctors administering a treatment or procedure.

Neurosonographers are specialists in working with the brain, spine and nervous system. They often work in the field of pediatrics.
How Much Does a Diagnostic Medical Sonographer Make?
A sonographer works closely with doctors and patients. The average median income for a sonographer, based on 2012 information, was $65,860.00 per year (according to the Bureau of Labor Statistics).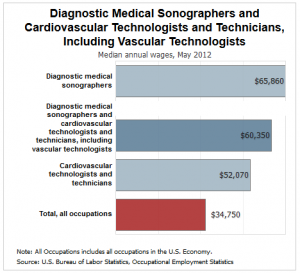 These figures are only averages since sonographers may earn more in major hospitals and medical centers in large urban areas. The Affordable Health Care Act is making medical services available to more people and requiring more technicians in the field of medical imaging.
Educational requirements
You need an interest in anatomy, physiology, biology, and the ability to work with people to be a Medical Diagnostic Sonographer. In most cases, an associate's degree from a recognized institution is required for entry into this field.
At ECPI University's School of Health Sciences you can earn an Associate's Degree in Applied Science in Diagnostic Medical Sonography in a year-and-a-half. ECPI University welcomes active military and veterans at all campuses. Students can study online or one of the campuses in Virginia, North Carolina and South Carolina. In a relatively short period of time, you can be prepared to work as a sonographer anywhere in the country with a degree from a recognized and accredited university.

DISCLAIMER – ECPI University makes no claim, warranty or guarantee as to actual employability or earning potential to current, past or future students or graduates of any educational program we offer. The ECPI University website is published for informational purposes only. Every effort is made to ensure the accuracy of information contained on the ECPI.edu domain; however, no warranty of accuracy is made. No contractual rights, either expressed or implied, are created by its content.
Gainful Employment Information
For more information about ECPI University or any of our programs click here: http://www.ecpi.edu/ or http://ow.ly/Ca1ya.