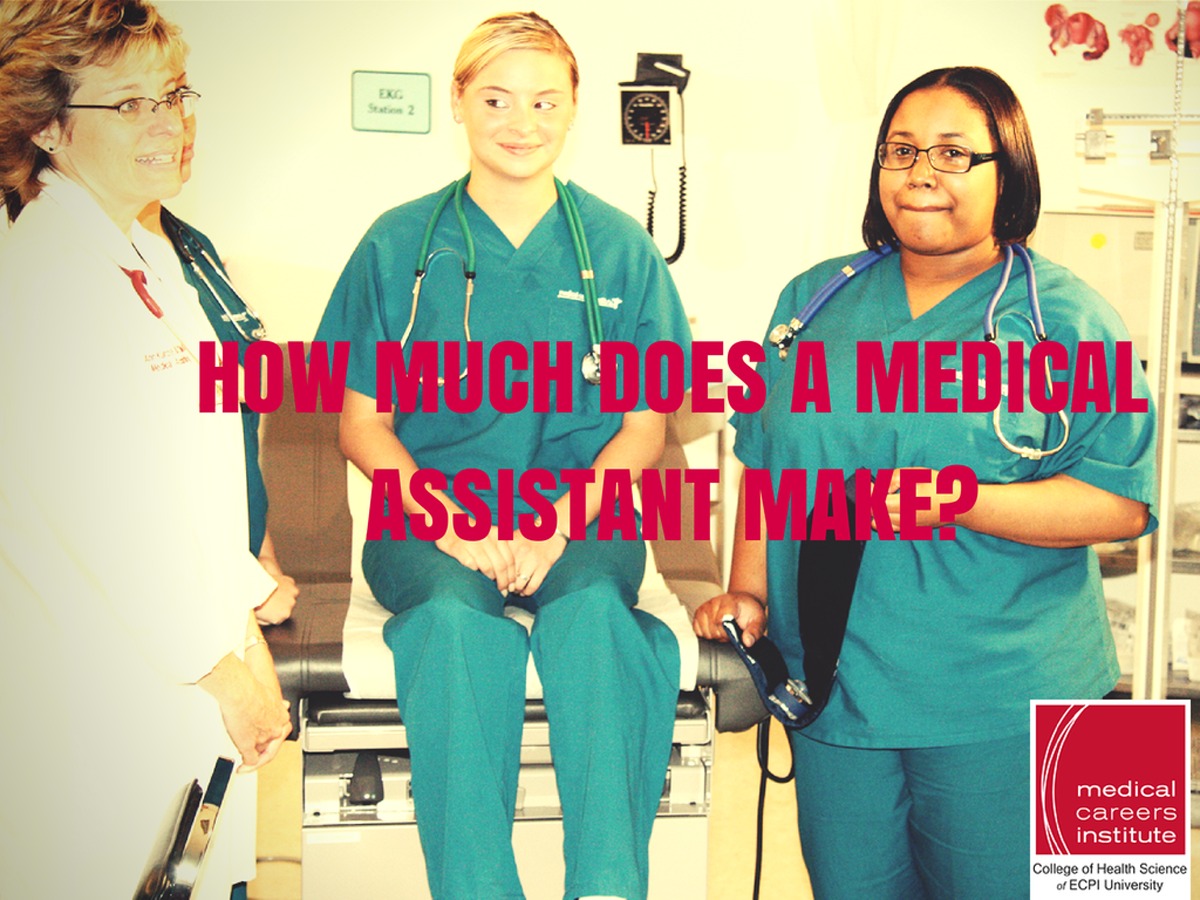 Sooner or later, people will run into a Medical Assistant at the doctor's office. Medical Assistants support physicians, ophthalmologists, and optometrists and other healthcare professionals in outpatient and ambulatory clinics and offices. They multitask, mixing office work with medical tasks like drawing blood, giving injections, or taking medical histories. With experience, they may perform specialized roles.
As U.S. News & World Report shows, the biggest demand for Medical Assistants is in densely populated urban hospitals, like San Francisco, and in low population areas, like Fairbanks, Alaska. The thinking is that population and location will drive the demand for Medical Assistant opportunities. And, increased demand will drive income increases.
As the nation's population ages, healthcare reorganizes, and technology advances, more Medical Assistants will be needed to support core medical practices. In fact, the Bureau of Labor Statistics reports an expected growth of 29% from 2012 to 2022. That out performs the expected growth for all occupations by more than double!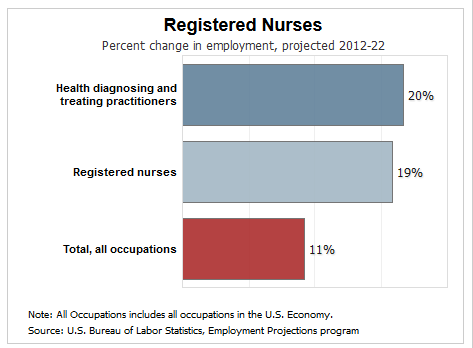 According to the 2012 numbers released by the Bureau of Labor Statistics, the median wage was $29,370. The same study indicated the top 10-percent made $41,570 and the bottom 10-percent made $21,080.
What Does a Medical Assistant Do?
Medical Assistants work with patients to make them comfortable and to explain what is going on. Depending on their experience and the structure of the healthcare venue, they may:*** answer phones and schedule appointments
greet patients and process admission and insurance
handle correspondence, coding, billing, and bookkeeping
use computer applications to update and complete patient records
prepare patients for examination and take medical histories
explain procedures to patients and assist doctor during examinations
collect, prepare, and test laboratory specimens
explain to patients what to expect with medications and diets
draw blood and administer electrocardiograms
administer medications and authorize refills as directed
other healthcare-related tasks depending on facility, location, education, and experience.
What's the Job Outlook for Medical Assistants?
As baby-boomers age, healthcare adjusts to the Affordable Care Act, and medical technology escalates, changes will increase the demand for preventive and extended care. The demand, in turn, will increase the call for assistants to perform all the routine, administrative, and clinical tasks, so physicians can focus on patients. The Bureau of Labor Statistics predicts an increase of 162,900 jobs before 2022, an increase of 29% (much faster than the anticipated average growth of jobs over the same period).
Public healthcare, Alzheimer's treatment, home care options, pop-up clinics, and increased access to insured medical plans - all increase opportunities. The expanding role of Electronic health records (EHRs) and proliferating healthcare software also raise the educational requirements for people considering a career as a Medical Assistant.
How to become a Medical Assistant
Although requirements vary by state with some requiring completion of an accredited program, and others requiring completion of a certifying exam, experience and education play a key role in determining salary. Typically, candidates who perform medical procedures may have to complete specific studies.
Facts about certification and licensure are readily available from the American Association of Medical Assistants.
For more information on becoming a Medical Assistant or to learn more about ECPI University, contact us TODAY!

DISCLAIMER – ECPI University makes no claim, warranty or guarantee as to actual employability or earning potential to current, past or future students or graduates of any educational program we offer. The ECPI University website is published for informational purposes only. Every effort is made to ensure the accuracy of information contained on the ECPI.edu domain; however, no warranty of accuracy is made. No contractual rights, either expressed or implied, are created by its content.
Gainful Employment Information
For more information about ECPI University or any of our programs click here: http://www.ecpi.edu/ or http://ow.ly/Ca1ya.