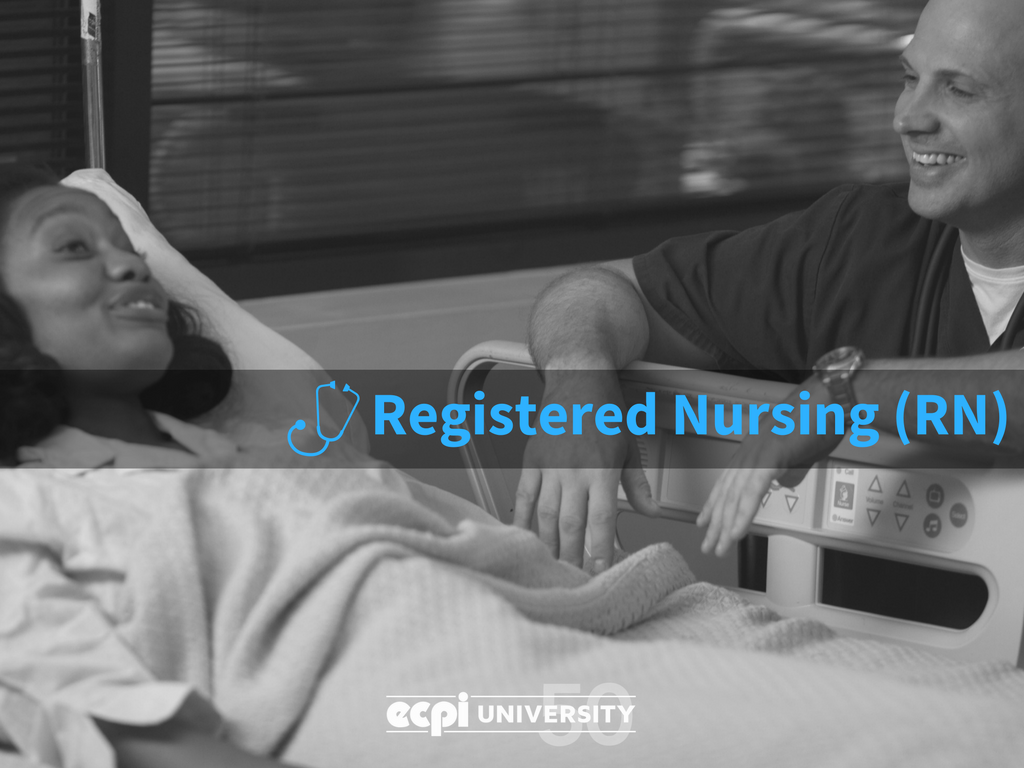 If you have ever been treated in a hospital, clinic or outpatient facility, chances are you have interacted with a Registered Nurse (RN). Registered Nurses perform a variety of medical and administrative functions involving patient care and treatment. With so many career options in healthcare to choose from, Registered Nursing continues to be one of the top 10 growing healthcare professions in the country (according to the Bureau of Labor Statistics Occupational Outlook Handbook. So, let's take a closer look at Registered Nursing and see if we can answer the question: "How Much Does a Registered Nurse (RN) Make?"
What Does a Registered Nurse (RN) Do?
Working as part of an overall healthcare team, Registered Nurses can find themselves coordinating patient care, educating patients and family members about health conditions and providing emotional support to patients and family members before, during, and after healthcare procedures.
RN duties typically involve:
Recording medical history and symptoms of patients
Administering and instructing patients on prescribed medicines
Assisting with patient care plans
Observing, recording, and reporting patient conditions
Consulting with doctors and other healthcare professionals
Operating and monitoring healthcare equipment Instructing patient and family members on how to manage illness or injuries
Other healthcare-related duties depending on location, facility, and job duties
What's the Job Outlook for Registered Nursing?
.According to the Bureau of Labor Statistics Occupational Outlook Handbook, the job outlook for Registered Nursing is expected to grow 19% from 2012 through 2022. That's 8% faster than all occupations combined! An aging population that is declining in health, combined with an overall population that has more access to healthcare than at any time in history, will drive and sustain the growth of the healthcare industry and the need for registered nurses and other healthcare professionals for the foreseeable future. Add that to the fact the hospital administrators and insurance companies are always trying to lower cost, and Registered Nurses find themselves in a career that is sustainable, rewarding, and that provides career growth opportunities.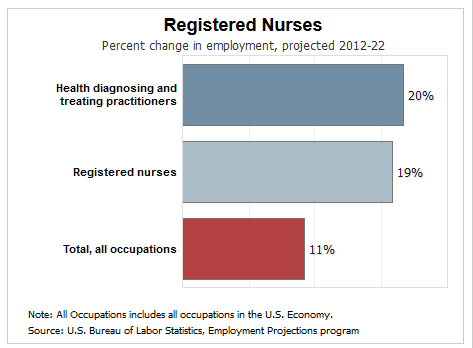 How Much Does a Registered Nurse (RN) Make?
According to the Bureau of Labor Statistics Occupational Outlook Handbook the Median pay for Registered Nurses is $65,470.00 (May 2012). Additionally, the lowest 10% of Registered Nurses earned $45,040.00 and the top 10% of Registered Nurses earned more than $94,720.00.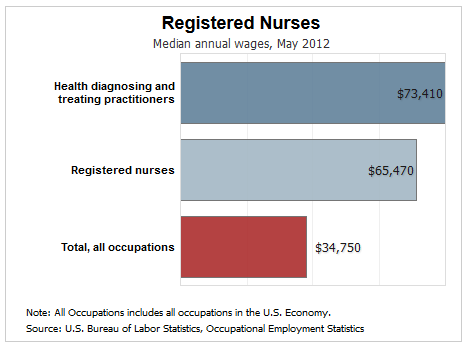 In addition to good salaries, many employers offer other benefits such as flexible hours, childcare, educational benefits, and bonuses.
How to become a Registered Nurse…
In all states, Registered Nurses must be licensed. To become a licensed Registered Nurse, a candidate must graduate from an approved nursing program and then pass the National Council for Licensure Examination (NCLEX-RN) exam.
Other requirements for licensing may vary by state and each candidate should fully investigate the requirements in their own state before attempting to become a Registered Nurse. For a starting point and a complete list of contact information for each state, feel free to visit the National Council of State Boards of Nursing.

Can you see yourself taking care of patients and working with doctors to provide the best care possible? Are you interested in earning your Associate of Applied Science in Nursing? If you'd like more information about this exciting career path, contact ECPI University today to talk to an admissions counselor who can see if ECPI University is the right fit for you.
It could be the Best Decision You Ever Make!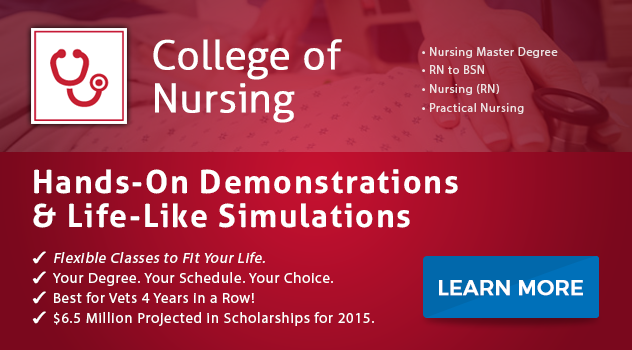 DISCLAIMER – ECPI University makes no claim, warranty, or guarantee as to actual employability or earning potential to current, past or future students or graduates of any educational program we offer. The ECPI University website is published for informational purposes only. Every effort is made to ensure the accuracy of information contained on the ECPI.edu domain; however, no warranty of accuracy is made. No contractual rights, either expressed or implied, are created by its content.
Gainful Employment Information – Nursing (RN) - Associate's
For more information about ECPI University or any of our programs click here: http://www.ecpi.edu/ or http://ow.ly/Ca1ya.