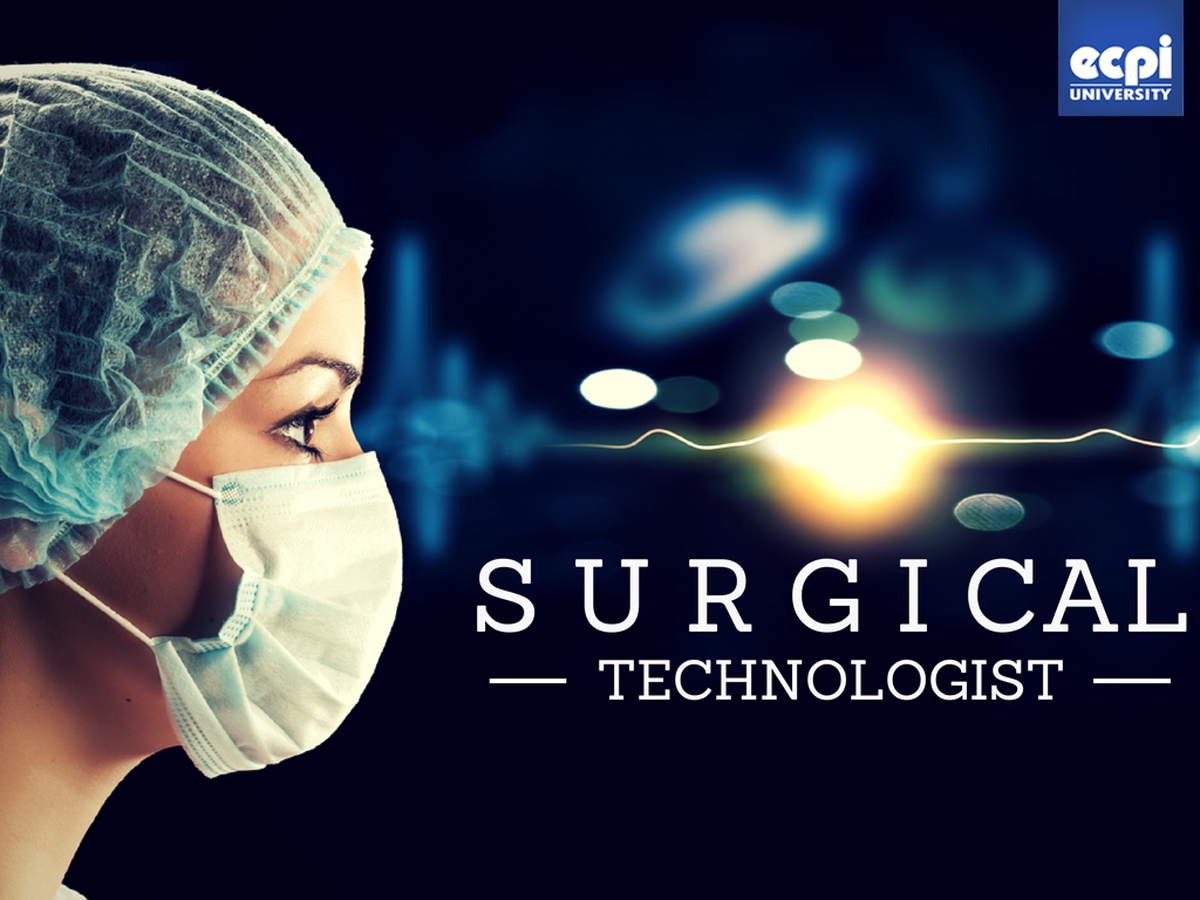 Surgery is the most invasive of all medical procedures. It requires a team of professionals dedicated to providing the highest level of care and it all begins with the Surgical Technologist. Sometimes called operating room technicians, they are the people who ensure that the operating room is prepared to accommodate the specific needs of each surgical procedure. Once surgery is underway, they play a vital role in providing doctors the instruments and materials they need.
In this article we will explore what a Surgical Technologist is, what they do, how much they can earn and how to become one. So if you're at all curious about surgical technology as a career, then you are certainly in the right place!
How Much Does a Surgical Technologist Make?
According to the Bureau of Labor Statistics, median pay for surgical technologists as of May 2012 was $41,790.00 per year.
The Bureau of Labor Statistics also reports that the upper 10 percent earned as much as $60,240.00 annually.
Factors affecting pay include whether surgical technologists work full time or part time, although the majority work full time. These who work in hospitals often work outside of typical business hours and may be compensated extra for these nontraditional work hours. Many surgical technologists also work for more than eight hours at a time. Technologists who hold certifications also qualify for higher pay and of course, experienced Surgical Technologists made more then entry level positions.
What Are the Duties of a Surgical Technologist?
Before surgery
Get operating rooms ready
Check on supply availability and sterilize equipment
Help ensure patient readiness for surgery by washing and disinfecting various sites as necessary
Arrange patients on the operating table
Draping patients
Transporting patients to the operating room
Assist surgeons and other team members with gowning and donning gloves
During surgery
Pass surgeons equipment and other supplies
Keep internal organs in place if necessary
Supervise and hold specimens for future lab testing
Keep track of supplies
Keep the environment sterile

After surgery
Dress incision sites with bandages and other coverings
Return patients to their rooms
Replace stock
What Kind of Environment Do Surgical Technologists Work In?
In 2012, there were about 98,500 employed surgical technologists in the United States. Most are in hospitals, although outpatient centers and doctor offices often employ surgical technologists.
Clothing in the operating room consists of scrubs and must be kept sterile.
Surgical technologists are frequently standing for hours at a time and must be able to handle physically taxing work. Because they are expected to assist with patient lifting or with handling weighty trays of supplies, they must be able to withstand the physical demands of the job.
What Is the Career Outlook for Surgical Technologists?
The job outlook is strong; the Bureau of Labor Statistics predicts employment growth of 30 percent through 2022. Several factors are responsible for this growth, although these surgical technologists who have graduated from an accredited surgical technologist program have the best prospects for employment.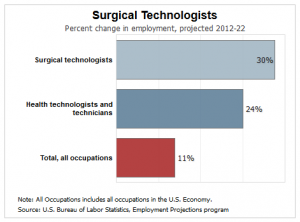 How Do You Become a Surgical Technologist?
In most cases, post secondary education is required. An associate's degree from an accredited institution – such as ECPI University – will strongly improve the chances of employment when competing against other candidates who only hold a certificate.
If you are interested in learning more about becoming a Surgical Technologist, feel free to visit our website for the Medical Careers Institute and read more about this exciting career opportunity or contact us to request more information TODAY!


DISCLAIMER – ECPI University makes no claim, warranty or guarantee as to actual employability or earning potential to current, past or future students or graduates of any educational program we offer. The ECPI University website is published for informational purposes only. Every effort is made to ensure the accuracy of information contained on the ECPI.edu domain; however, no warranty of accuracy is made. No contractual rights, either expressed or implied, are created by its content.
Gainful Employment Information
For more information about ECPI University or any of our programs click here: http://www.ecpi.edu/ or http://ow.ly/Ca1ya