NOW EXCLUSIVELY AVAILABLE FOR THE ECPI UNIVERSITY MASTER'S DEGREE PROGRAMS!
What is an Income Share Agreement (ISA)?
You want to earn your degree but the thought of unknown costs can be overwhelming. That's where an ISA steps in. Offered at ECPI University, an Income Share Agreement (ISA), is a customized finance plan that focuses on income based payments providing a flexible and secure tuition option for students. You'll pay back a portion of your tuition from your salary after you are out of school and employed.
In a time of economic uncertainty, this is a great opportunity to spend your free time working towards a Masters Degree while the economy begins to recover and enables you to earn an advanced educational degree at a reduced cost.
Our Investment In YOU
An ISA is a useful tool and has many benefits. Most importantly, it provides you with flexibility for your future by allowing you to defer payment to a time when your income reaches an agreed level.

How Does It Work?
With the security and flexibility an Income Share Agreement provides, you'll be able to reach your goals and make it to graduation with less worry and stress about tuition payments.
Once an agreed income is reached, payback begins.
Payback can be accelerated or delayed as your income rises and falls.
Payback begins once you leave school, not just graduated.
Total amount of Payback will not go higher than what you agreed to.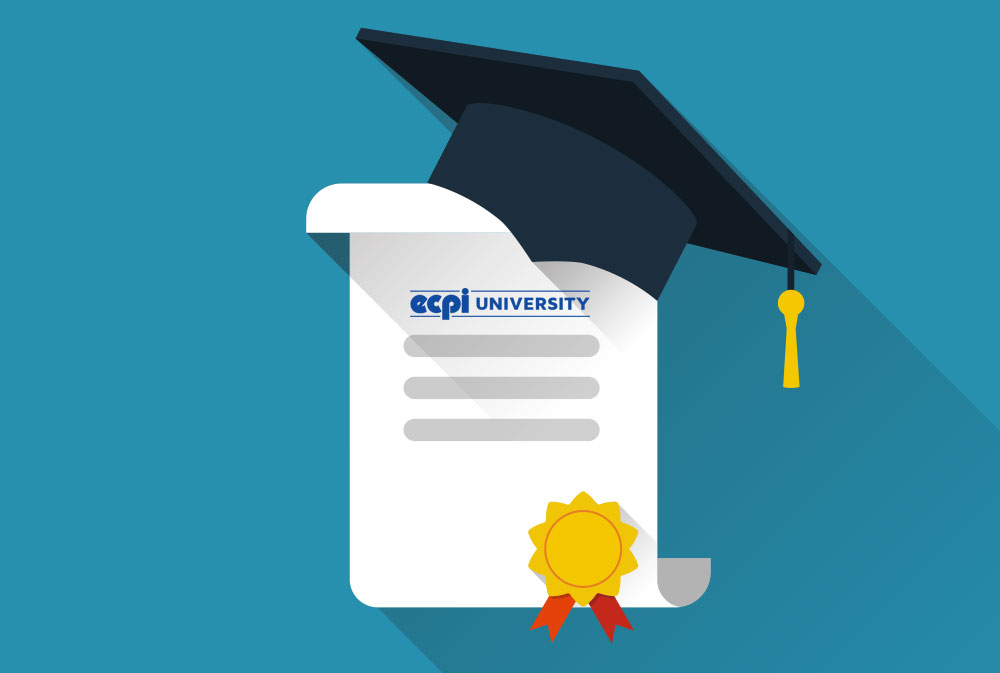 ISA Benefits
Living in uncertain times during the COVID 19 Pandemic, we understand there may be fear surrounding income and job prospects. With ECPI University's ISA plan, you pay nothing until your income reaches $45,000.
Offers Flexibility and Security
Ensures Payments are Affordable
Income Determines Payments
Limited Total Payment Time
Not a Loan, No Impact to Your Credit & No Co-Signers
ISA Fast Facts
Our Income Share Agreements are an innovative repayment plan offered by ECPI University to cover the remaining amount of your educational cost. This is not a loan, but, an income based agreement, and eligibility is dependent on your program of enrollment. The length of the agreement is determined by the estimated time for students to pay back agreed upon amounts that can vary as a student's income changes. ISA repayment is activated based on income achieved.
Interested in learning more? Schedule an appointment to meet with an ECPI University Financial Aid representative today who can help you discover your eligibility and explore your options.
For additional information on the financial aid process, please visit: ecpi.edu or ECPI.edu/admissions/admissions-financial-assistance