Criminal Justice Associate Degree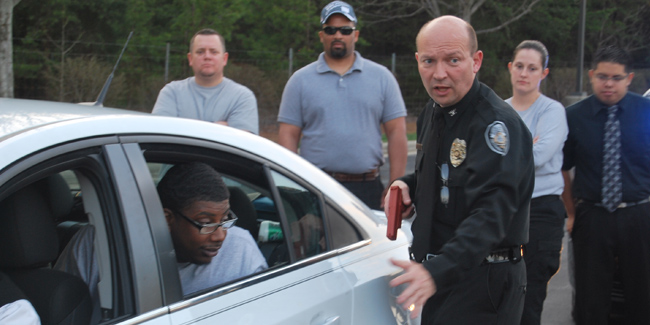 A.S. (VA and NC) or A.A.S. (SC) in Criminal Justice
Overview
The criminal justice profession is much different than it was even 10 years ago. Today's criminal justice professional must possess a wide range of skills, blending traditional enforcement and prevention with modern forensics and technology.
If this sounds exciting, consider a career in Criminal Justice. Through ECPI University's year-round schedule, you can earn an Associate of Science Degree in Criminal Justice in just 1.5 years. ECPI's program is designed to prepare students for entry-level careers in criminal justice in such areas as:
Public and Private Security (including workplace security and surveillance)
Law Enforcement Agencies
Homeland Security
Courts and Law Offices
Juvenile Justice
Corrections
ECPI's curriculum is designed to teach students how to:
Understand the policies and procedures of law enforcement, legal system and court structure.
Use the basic skills and technology needed for entry-level positions.
Develop interpersonal, verbal, and written communication skills necessary in a professional environment.
Gain entry-level knowledge of security and surveillance principles.
Work with technology to investigate, solve, track, and deter crimes.