Mechatronics Bachelor Degree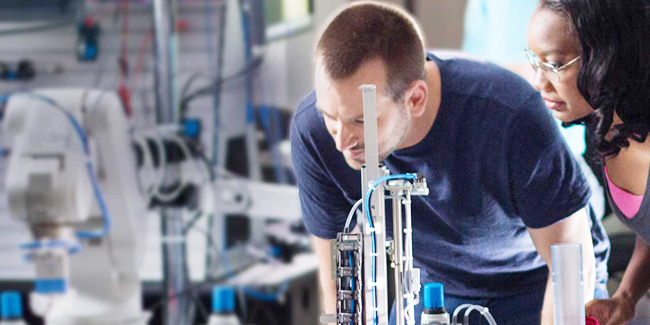 B.S. in Electronics Engineering Technology
Overview
Interested in automated manufacturing? Do you often wonder how things are made and how they work? Do you like working with your hands? If so, a career in Mechatronics may be for you.
Learn to develop and troubleshoot robotics, programmable controllers, and integrated systems.
Skills in the Mechatronics field can be applied in various areas including maintenance and repair, installation, quality assurance, and research and development.
In 2.5 years, through our year-round schedule, you can earn a Bachelor of Science Degree in Electronics Engineering Technology with a concentration in Mechatronics.