Sonography Associate Degree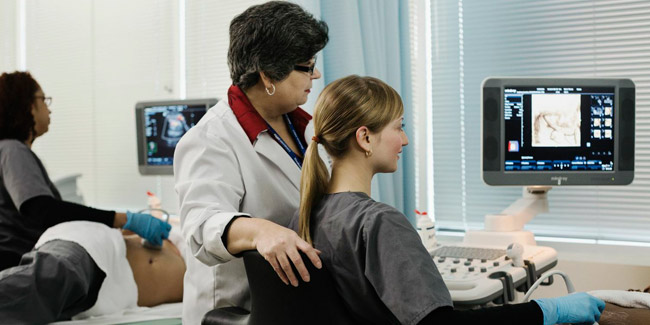 A.A.S. in Diagnostic Medical Sonography
Overview
Is it a boy or a girl? As a diagnostic medical sonographer, you could be the one looking for that answer to this or many other life-impacting health questions with the use of ultrasound technology.
Diagnostic Medical Sonography is one of the most dynamic and fascinating careers available in medical imaging. The sonographer enjoys working with highly technical equipment using high frequency sound waves to view the human body. This provides a real-life internal snapshot that can assist the physician in making a diagnosis.
Beyond babies, sonograms are used today in a wide range of procedures with specialties including abdominal, breast, vascular, cardiac, and neurosonography. Besides being part of a rapidly expanding health care industry, sonography is gaining popularity as a safer alternative to radiologic procedures, creating excellent job opportunities. The field is expected to grow by 24% between 2014 and 2024.*
This is a career that challenges your expertise on a daily basis. The registry is national meaning you can find employment in any location. It also affords you the opportunity to grow within the field by acquiring certification in multiple specialties, thus allowing you to broaden your areas of expertise. Sonographers with multiple areas of specialties are highly sought after.
Ultrasound is a rewarding career choice. It requires a great deal of commitment as your abilities directly impact patient care. It's a job with both personal and technical elements, including getting a patient positioned just right so that a properly calibrated machine can produce the best possible image. This career also requires excellent interpersonal skills since you'll be the first person nervous patients turn to for information about their condition.
A successful sonographer is someone who can function independently, is eager to learn and has a strong ethical background. Sonographers can choose to work in clinics, hospitals, private practice physician offices, public health facilities, laboratories, and other medical settings interacting with healthy and critically ill patients.
ADA Technical Standards for the Profession
Disclosure of the Physical Demand Requirements for Diagnostic Medical Sonographers can be found here.
* US Dept. of Labor, Bureau of Labor Statistics, Occupational Outlook Handbook, 2016-17 Edition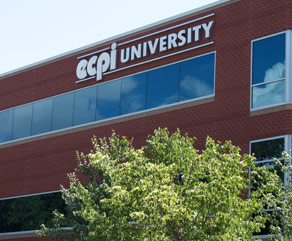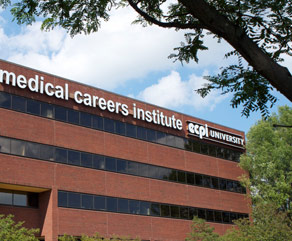 International Students Locations