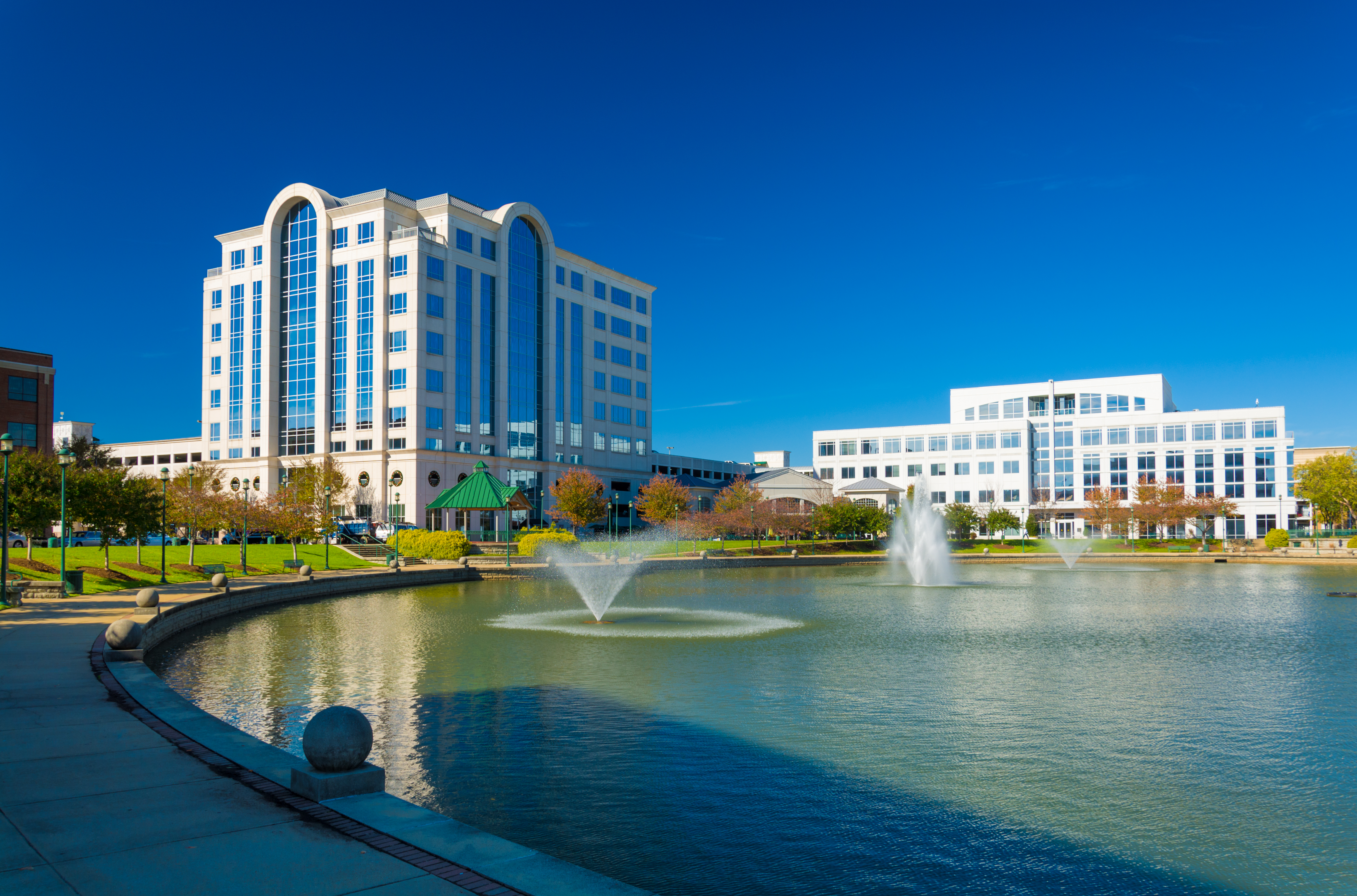 Explore our international campus locations
ECPI University's Newport News campus is right next to America's Birthplace – Jamestown Settlement. Newport News, Virginia is also part of the Hampton Roads region, a group of cities with a population of 1.7 million people. It also has a large international community, including nearly 170 international firms, 13 foreign consuls, and many international students. Plus, nearby Norfolk, Virginia is home to NATO, the North Atlantic Treaty Organization.
The City, itself, is home to Newport News Marine Terminal, part of the growing Port of Virginia, which welcomes ships from around the world. There's also Newport News Shipbuilding, the only company that designs, builds, and refuels nuclear aircraft carriers for the U.S. Navy and is one of Virginia's largest employers. With the presence of Fort Eustis and nearby Langley Air Force base, Newport News has a very strong economy and offers an excellent quality of life.
Largely farmland until the late 1800s, Newport News is now Virginia's 5th largest city, fueled by growth in the coal and shipping industries. The area has beautiful neighborhoods, great shopping, and many of outdoor activities, including camping, fishing, hiking, canoeing, and golf. Plus, it's just a short drive to Busch Gardens Amusement Park and Colonial Williamsburg. It also hosts exciting cultural festivals throughout the year and features the acoustically-perfect Ferguson Center for the Arts.
On campus, you'll discover that ECPI offers a caring atmosphere with many organizations and clubs that will make you feel right at home, including:
Certification Club
Criminal Justice Club
Phi Theta Kappa
Dental Club
Business Club
Spanish Club
"Abundance" Writing Club
Gaming Club
Students, faculty and staff are all very active in the community, supporting causes like the Salvation Army, Food Bank of the Virginia Peninsula, Be a Santa to a Senior, Muscular Dystrophy Association, and the Adopt-a-Highway Program, to name just a few.
For international students at the Newport News Campus