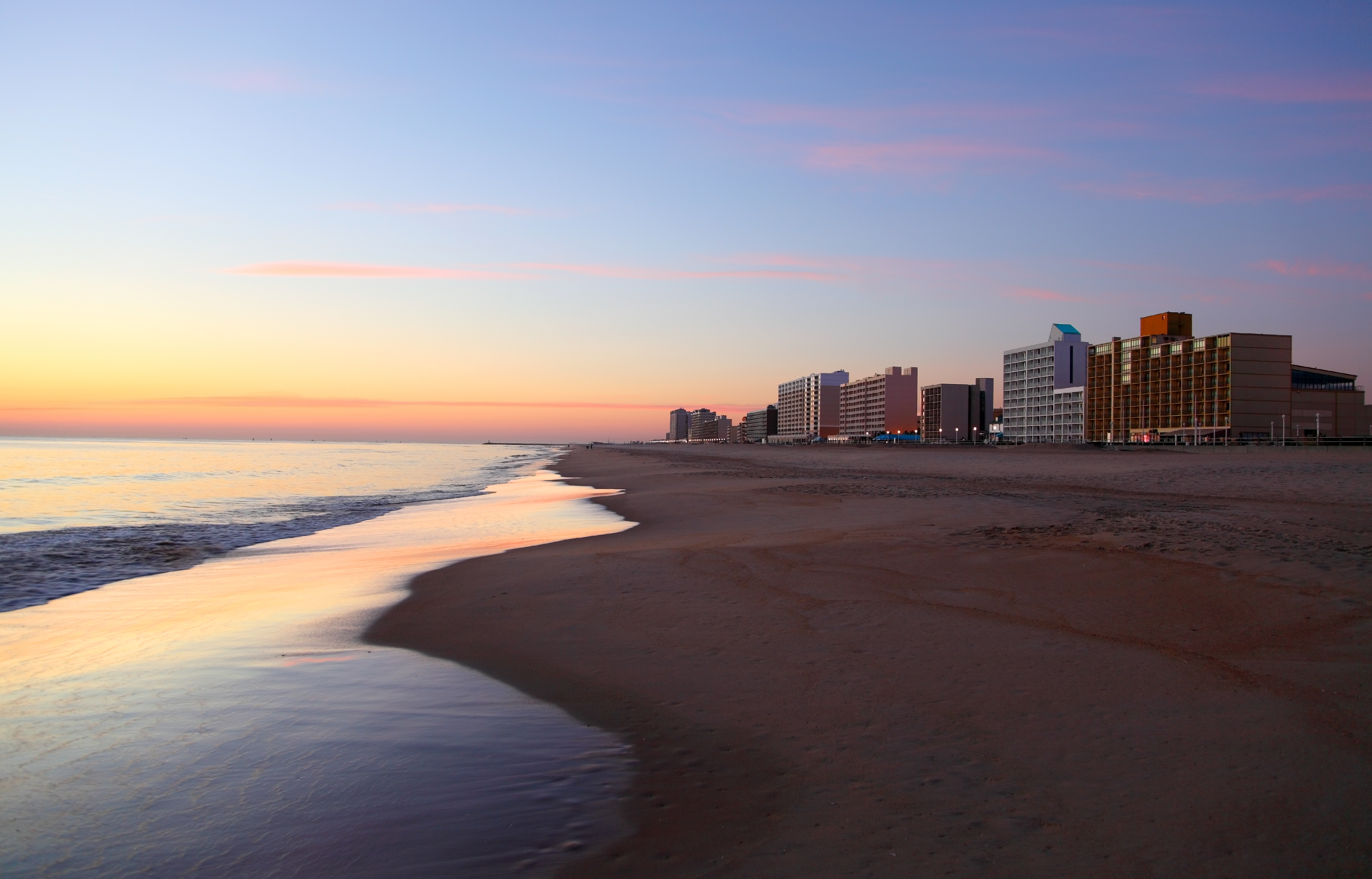 Explore our international campus locations
Home to Cape Henry – where English colonists first landed in April 1607 – Virginia Beach is now part of the Hampton Roads Region, a group of cities with a population of 1.7 million people. It also has many international organizations, companies, and guests. Nearby Norfolk is home to NATO, the North Atlantic Treaty Organization. The entire region includes nearly 170 international firms, 13 foreign consuls, and a large number of international students. Hampton Roads is also home to the Port of Virginia, which welcomes ships from around the world.
Virginia Beach is also a vacation paradise with beautiful beaches, a fun boardwalk, concerts, and lots of international food. Looking for outdoor fun? We've got world-class golf courses, kayaking and beautiful parks packed with bike paths and other outdoor activities.
Virginia Beach is one of America's larger cities and offer many business and career opportunities. Combined with Norfolk, it's home to the world's largest naval force. It also hosts a number of world-class employers, including Stihl North America.
On campus, ECPI offers a caring atmosphere with many organizations and clubs that will make you feel right at home, including:
IEEE (Association for the Advancement of Technology)
Robotics Club
Business Club
Honor Society
Physics Club
Ceta Club
Mobile Application Development Club
Network Security Club
Software Development Club
Criminal Justice Club
Players (Gaming) Club
Students, faculty and staff of ECPI Virginia Beach are all very active in the community, supporting causes like the Foodbank of Southeastern Virginia, Salvation Army, Up Center, American Heart Association, Polar Plunge, Junior Achievement, First Step, and Red Cross, to name just a few.
For international students at the Virginia Beach Campus