Why Students Choose Culinary Institute of Virginia
ACCELERATED SCHEDULE:
With our year-round class schedules, you can earn a Bachelors Degree in just 2.5 years or an Associate's Degree in only 15 months.
HANDS ON EDUCATION:
Our students "learn by doing", not just reading, listening, or watching.
FEELS LIKE FAMILY:
Visit Culinary Institute of Virginia and you will find a comfortable, upbeat, and engaging environment, a place students want to spend time.
CULINARY IMMERSION:
Our campuses are dedicated to foodservice studies and buzz with culinary activity even after class has ended, including: school sponsored competitions, catering events, and community service activities.
Top 5 Employers of CIV Graduates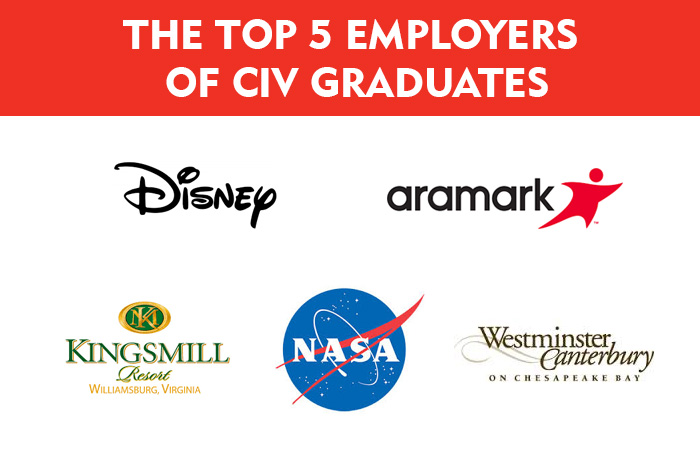 Every year many well known companies seek out and hire our graduates.
Meet Our Military Graduates
Military veteran success stories from the Culinary Institute of Virginia
Our Community is Our Classroom
See our Classes in Action
PREFER TO SPEND TIME DINING AT HOME AND NEED FRESH IDEAS?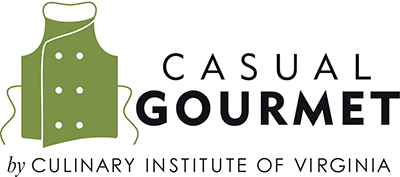 Casual Gourmet cooking courses are the Home Chefs' answer to taking their culinary repertoire to the next level! The recipe for our cooking classes is simple: combine an industry-seasoned Chef Instructor with a small group of foodies in a professional teaching kitchen loaded with ingredients. ... Visit Casual Gourmet.com