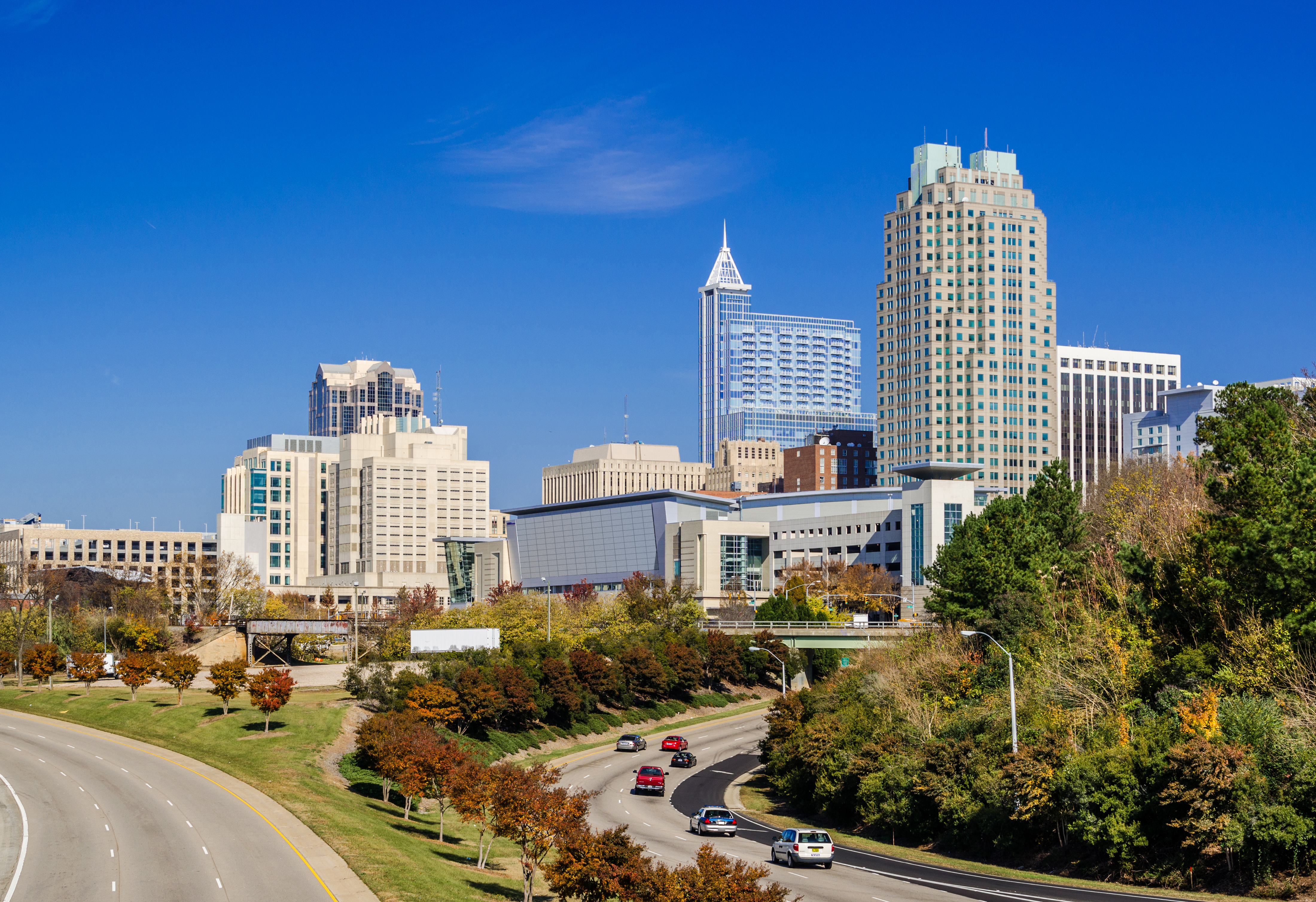 Explore our international campus locations
Home to the annual International Festival, Raleigh is a town that knows all about international business and culture. Sponsored by International Focus, this event is just one of many that support the area's international communities and promote cross-cultural communication, education, understanding, and the celebration of culture, arts, and cuisine from around the world.
In fact, the whole state of North Carolina is home to many international organizations, ranking 10th in America for jobs supported by direct foreign investment. Companies from more than 30 nations around the globe have operations in North Carolina in industries such as biotechnology, aerospace, financial services, and automotive. According to U.S. Census Bureau data comparing metro growth from 2000 with 2010, Raleigh has grown faster than any other city in the United States.
Raleigh is also a great place to live. With lots of attractions, clubs, great shopping, dining, historical treasures, and exciting professional hockey games…it's no wonder why so many people like this diverse community.
Right next to the cities of Durham and Chapel Hill, Raleigh is part of the world-famous Triangle Region, known for its world-class research and hi-tech economy.
On campus, you'll find a caring atmosphere with many clubs and organizations that will make you feel right at home, including:
Criminal Justice Club
Phi Theta Kappa Honor Society
National Technical Honor Society
Medical Club
Golden Key Honor Society
ISSA (Information Systems Security Association) Student Chapter
Student Advisory Council
Student Veterans of America
Students, faculty and staff are very active in the community, supporting causes like the American Cancer Society Relay for Life, the Food Bank, Susan G. Komen Foundation, Kramden Institute, and United Way, to name just a few.
For international students at the Raleigh Campus