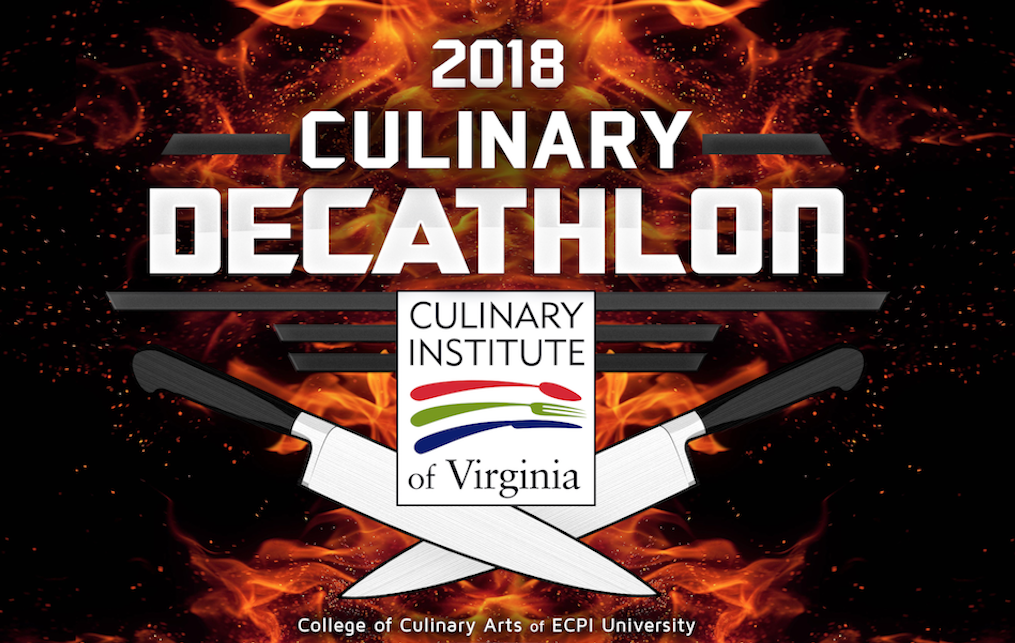 FRIDAY MARCH 2ND, 2018
---
OVER $50,000 IN SCHOLARSHIPS WILL BE AWARDED TO
HIGH SCHOOL SENIORS!
The Culinary Decathlon is a Scholarship Competition open to high school seniors. No previous competition experience is necessary. Here's what you'll need:
Scholarship Information and Application
These can be downloaded HERE. The completed application is due no later than Friday, March 2, 2018.
 
Competition Guide
Click HERE to download the Competition Guide, which will provides details on what to expect and how to prepare for Culinary Institute of Virginia's Culinary Decathlon.
855.976.8783
Campus Locations in Norfolk and Newport News