Remote Synchronous Delivery
Currently, ECPI University offers remote synchronous classes to students attending our many campus locations. This is just one of the delivery models our campuses use including live in-seat lecture, labs, hybrid and blended. Remote synchronous delivery replicates as closely as possible the live classroom and lab experience many students and faculty favor.
STUDENTS – For many students assigned class times, live faculty and the ability to interact with faculty during class makes learning more engaging to them.
FACULTY – Presenting material, fielding questions and adjusting lectures based on class responses is what motivates many faculty. Faculty maintain the basic class structure that provides students with the same atmosphere and dynamics that are experienced within a traditional classroom setting.
REMOTE SYNCHRONOUS DELIVERY – The same academic rigor, real time teaching, testing and student interactions is provided in this structured environment. With remote synchronous learning students learn face-to-face live and in a virtual classroom during scheduled days and times.
Remote synchronous delivery provides the structure of a classroom with the added convenience of remote delivery.
Remote
Synchronous Classes
syn • chro • nous = occurs at the same time
Maintains Face-to-Face Program Deliverability
Uncompromised Academic Rigor
 
Increased Student Attendance Options

---
How Does It Work?
Remote Synchronous Delivery is real classroom experiences delivered in real time! Faculty interacting with students live. Maintaining the basic on-ground class structure gives students the opportunity to experience the same class rhythm and dynamics that are within a traditional classroom setting.
Remote Synchronous Delivery built in-line with on campus traditional class delivery:
Faculty led one-on-one interaction with teachers
Live Lectures & Student Feedback
Group Collaborations & Breakouts
Virtual Labs & Simulations
Regularly Scheduled Breaks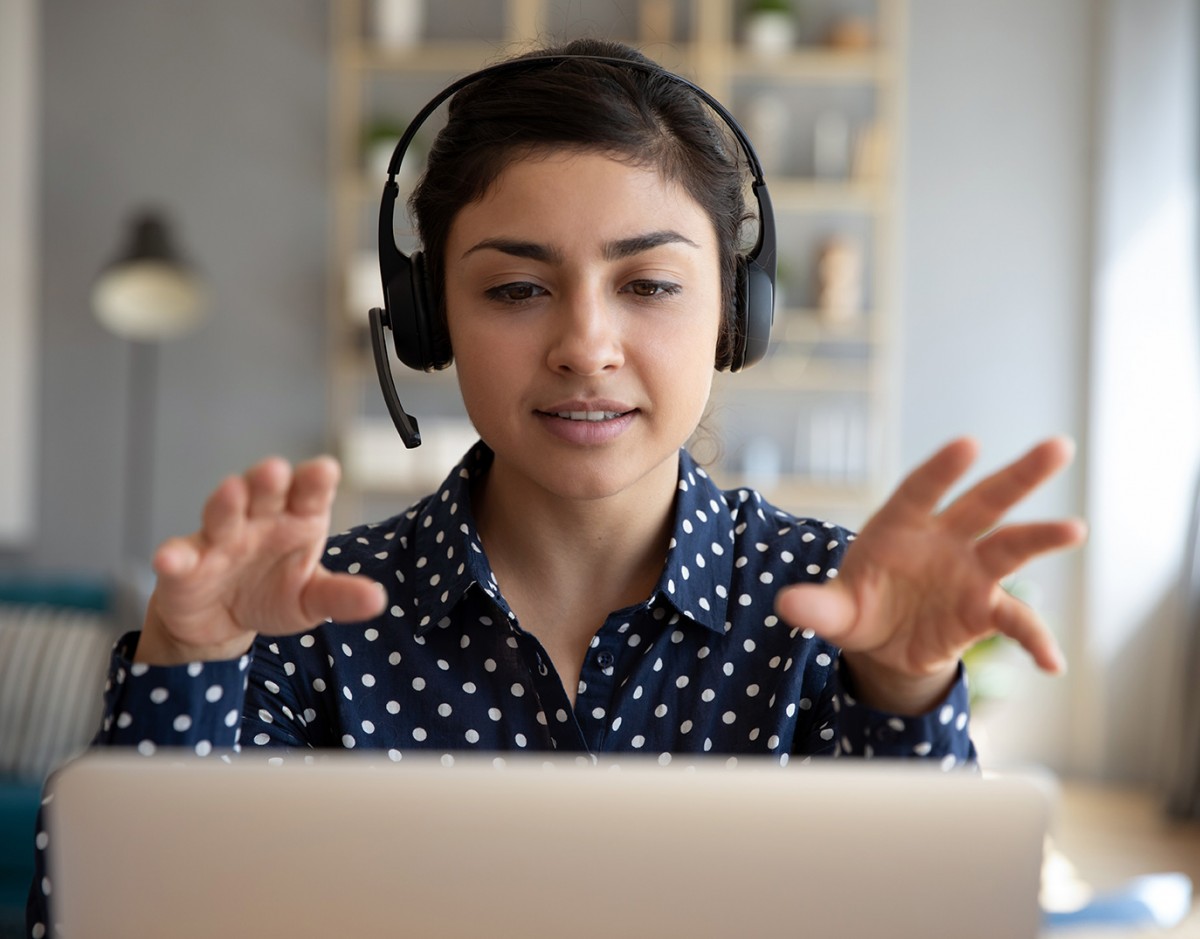 ---
REMOTE SYNCHRONOUS DELIVERY
Remote synchronous delivery is consistent with traditional on-campus teaching delivery, mechanics and materials presentation, while providing classroom location flexibility.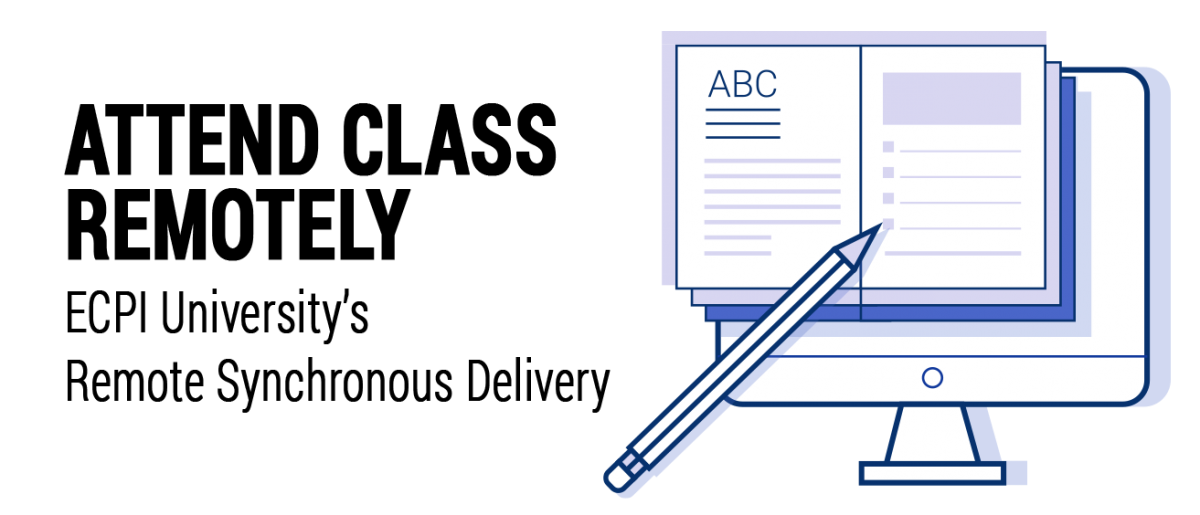 Student Requirements
It is always best to confirm directly with your Admissions advisor but in general students taking remote synchronous learning will need sufficient Wifi bandwidth coupled with an awareness that this format will take-up bandwidth and could impact network performance. The following hardware is also needed:
PC or Laptop
Monitor
Video Camera
Built-in microphone or Optional headset (if required)
Participation using cell phones, tablets, etc. is not recommended unless they are the preferred technology being used in the class. These devices do not support all technologies used in ECPI programs.
"ECPI University is America's Mobile University"
Interested in pursuing a degree at ECPI University? Classes Start Soon!
EXPERIENCE OUR REMOTE SYNCHRONOUS DELIVERY, ON-GROUND, HYBRID OR TRADITIONAL ECPI UNIVERSITY ONLINE.