Healthcare Administration Overview
Want to provide critical support to people who save lives every day? A career in healthcare administration may be what you've been looking for. As the large baby-boom population ages and people remain active later in life, the healthcare industry as a whole could see an increase for medical services. Managers may need to further organize and manage medical information and healthcare staffs in all areas of the industry.
At ECPI University's School of Health Science, Medical Careers Institute (MCI), you could earn your Bachelor of Science Degree in Health Science with a concentration in Healthcare Administration in as little as 2.5 years through MCI's year-round program.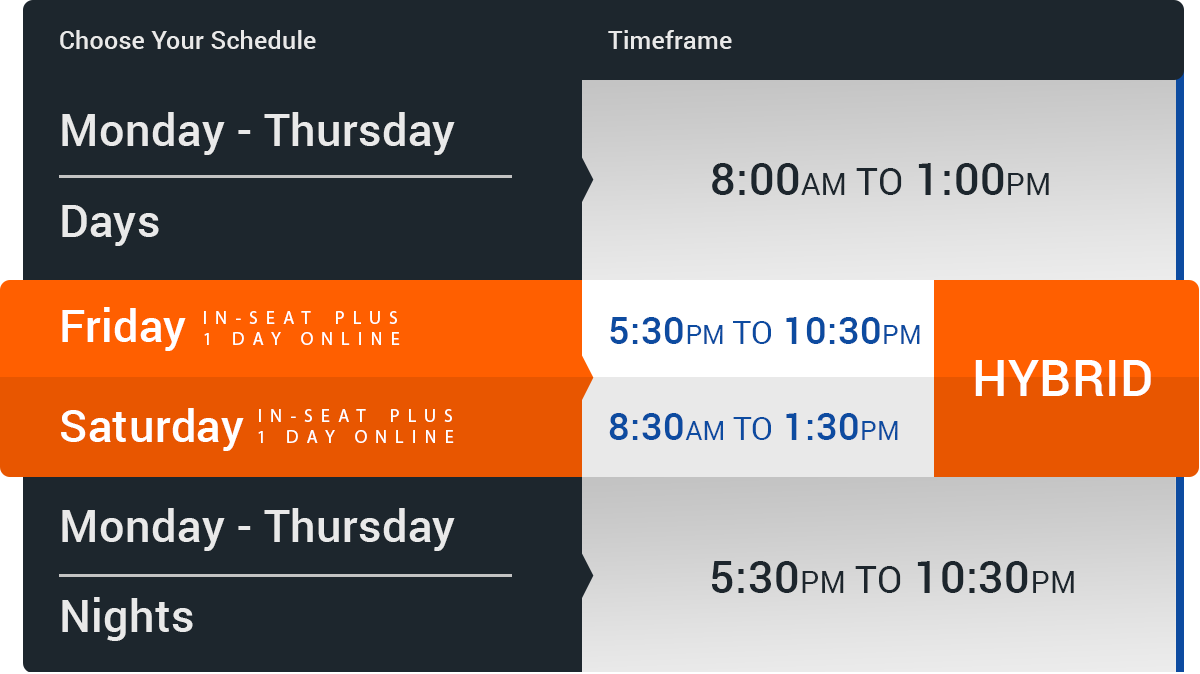 New Hybrid Schedule
Available At the
Virginia Beach Location!
Healthcare Administration Curriculum
Course ID
Course Name
Credits

Credit Hour(s) total
65.00
Course ID
Course Name
Credits

Credit Hour(s) total
36.00
*For allowable substitutions of arts and sciences courses, see the Arts & Sciences Department page.
Course ID
Course Name
Credits

Credit Hour(s) total
13.00
Course ID
Course Name
Credits

Credit Hour(s) total
13.00
Visit the ECPI University Catalog for the most current program information.
Healthcare Administration Program Description
Medical Career Institute's course of study provides students with a strong foundation in the fundamental areas of healthcare administration including:
Managed Care
Management
Finance
Accounting
Technology
Community Health
Healthcare Research
Long-term Care Administration
Global Health
Healthcare Delivery Systems
Epidemiology
MCI's industry-driven curriculum is augmented with solid coursework involving the liberal arts and sciences which prepares graduates to enter the healthcare administration field confident in their ability to serve as business advocates in the global healthcare workplace.
Healthcare Administration Possible Career Track
Medical and Healthcare Administration executives coordinate, plan, direct and supervise the delivery of healthcare. These professionals are either specialists in charge of a clinical department or generalists who manage an entire facility or organization.
The healthcare industry is looking for well-educated caring professionals to oversee: 
Long-term Care Centers
Community Health and Physician Office Practices
Hospital Departments
Medical Units
Outpatient Centers
Healthcare Administration Outcomes
Healthcare Administration students first learn basic business and accounting skills as they apply to the healthcare industry. They then learn about health information systems, managed care systems, marketing a healthcare business, public health issues, and legal and ethical issues in healthcare. The acute care track prepares entry level managers for work in hospitals, clinics, and emergency centers. The long term care track prepares students for careers as long term care administrators in skilled nursing facilities, nursing homes, and assisted living.
Upon completion of this program, graduates are expected to:
Critically analyze research findings for evidence-based medicine and management practices by applying core healthcare administration and fundamental knowledge of the arts and sciences for decision-making.
Distinguish the legal and ethical standards of practice for healthcare administrators in a variety of healthcare settings and situations.
Explain the complex relationships between healthcare payers, institutions, and customers within the state, nation, and foreign countries from economic and financial perspectives.
Apply principles of healthcare administration within the continuum of care.
Compare and contrast various U.S. healthcare delivery systems nationally and globally.
Understand and utilize epidemiologic assessments, economic trends, population changes, and healthcare trends.
Identify and recognize current and future health information technology, biotechnology, and other technological implications in the delivery of healthcare services.
Apply skills, values, and knowledge from the coursework to present a complex business proposal for a healthcare unit.
Assess community needs for healthcare technologies.
Campus Locations or 100% Online