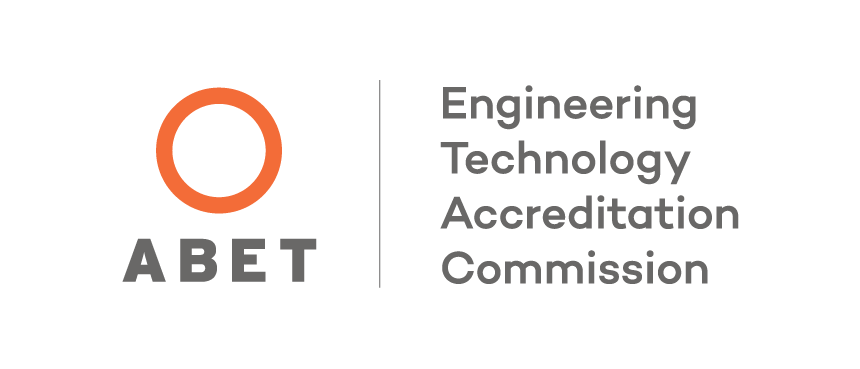 The Bachelor of Science in Mechanical Engineering Technology programs at the Virginia Beach and Newport News, VA campuses and Online are accredited by the Engineering Technology Accreditation Commission of ABET, www.abet.org.
Mechatronics (ESET) Online Degree Program Overview
Online ESET graduates function in multidisciplinary teams to design, install, maintain, and repair systems, components, or processes meeting specific needs for engineering applications. They serve as a link between engineers and technicians in the workplace where they play a key role from the conception of electronic systems until their implementation. They are involved in the development, testing, production, and quality assurance of electronic and mechanical components and/or systems. Additionally, if you'd like to learn about the manufacturing gap creating career opportunities in Mechatronics view our infographic, here.
The curriculum provides Online ESET graduates with the education and foundation needed for employment in a variety of industries in the private and public sector, including the computer industry, homeland security, automation and manufacturing, and education.
Mechatronics concentration graduates are employed in a wide spectrum of areas in positions such as engineering consultant, electrical engineering or computer engineering technologist, product engineer, or project manager.
Using advanced simulation software, our online faculty creates a learning environment that closely replicates what it's like in an actual lab. You have the opportunity to learn how to develop and troubleshoot robots, program controllers, and integrate systems. ECPI University Online also offers the opportunity to finish school much faster. Through our year-round, accelerated schedule, you could earn our online Bachelor of Science Degree in Electronic Systems Engineering Technology with a concentration in Mechatronics in as little as 2.5 years.
Mechatronics (ESET) Online Degree Curriculum
| Course ID | Course Name | Credits |
| --- | --- | --- |
| Course ID | Course Name | Credits |
| --- | --- | --- |
*For allowable substitutions of arts and sciences courses, see the Arts and Sciences Department page
Choose two courses from ECO201, ECO202, PSY105, PSY220
Course ID
Course Name
Credits

Credit Hour(s) total
9.00
| Course ID | Course Name | Credits |
| --- | --- | --- |
Choose two course from EET252 CIS225
Course ID
Course Name
Credits

Credit Hour(s) total
16.00
| Course ID | Course Name | Credits |
| --- | --- | --- |
Visit the ECPI University Catalog for the most current program information.
Mechatronics (ESET) Online Degree Program Description
The Online ESET - Mechatronics concentration - program focuses on real-world applications of engineering principles. The program provides a career pathway for individuals who like working with their hands, putting things together, and combining different systems to come up with a solution for a real-world problem. The Online Electronic Systems and Mechatronics concentrations offer a broad exposure to analog and digital electronics, engineering programming, instrumentation and measurement systems, as well as embedded and drive systems. Learn by doing while grasping a firm theoretical foundation in electronics. Put to practice your acquired knowledge through a culminating capstone experience.
With the new emerging technologies, a skilled workforce in the electronic systems field has been and will continue to be important for the design and implementation of new innovative solutions and products.
Mechatronics (ESET) Online Degree Possible Career Track
Online Mechatronics graduates are typically employed in areas such as:
Engineering Consultant
Electrical/Computer Engineering Technologist
Industrial Engineer
Product Engineer
Project Manager
Project Coordinator
Industrial Technician
Field Service Technician
Computer Engineering Technician
Electronic Engineering Technician
Mechatronics (ESET) Online Degree Outcomes
Graduates of the B.S. Electronic Systems Engineering Technology program are expected to attain the following objectives within a few years of graduation:
Apply acquired technical and analytical skills as it relates to their professional positions in electrical, electronic, and related industries.
Apply relative mathematical, science, and engineering methods to solve technical problems.
Analyze and implement complex systems including both hardware and software.
Pursue lifelong learning and successful professional careers.
Perform as effective team members through adequate oral and written communication skills.
Relate and exercise an educated judgment in regards to their professional and ethical responsibilities.
Students in the Online B.S. Electronics Engineering Technology program learn to design and build electronic systems and learn about analog and digital electronics. They are able to apply the engineering and mathematical principles that they learn in order to implement and maintain electronic systems, such as computers and controllers.
Upon completion of the Online Bachelor of Science in Electronics Engineering Technology, graduates are ecpected to be able to:
An ability to select and apply the knowledge, techniques, skills, and modern tools of the discipline to broadly-defined engineering technology activities.
An ability to select and apply a knowledge of mathematics, science, engineering and technology to engineering technology problems that require the application of principles and applied procedures or methodologies.
An ability to conduct standard tests and measurements; to conduct, analyze, and interpret experiments; and to apply experimental results to improve processes.
An ability to design systems, components, or processes for broadly-defined engineering technology problems appropriate to program educational objectives.
An ability to function effectively as a member or leader on a technical team
An ability to identify, analyze, and solve broadly defined engineering technology problems.
An ability to apply written, oral, and graphical communication in both technical and non-technical environments; and an ability to identify and use appropriate technical literature.
An understanding of the need for an ability to engage in self-directed continuing professional development.
An understanding of and a commitment to address professional and ethical responsibilities including a respect for diversity.
A knowledge of the impact of engineering technology solutions in a societal and global context.
A commitment to quality, timeliness, and continuous improvement. 
Mechatronics Concentration
Create 2D and 3D designs for engineering parts using CAD software
Implement hydraulic and pneumatic systems
Analyze forces and their effects on systems