RN to BSN Program
If you are a Registered Nurse (RN) with an active license looking to earn your BSN, ECPI University's RN to BSN Online Option can help prepare you for the next step in your career.
RN to BSN students tuition is $12,000 for the core nursing courses, which are identified on the curriculum tab.
Complete the RN to BSN online option in as few as 12 months with year round, full time enrollment.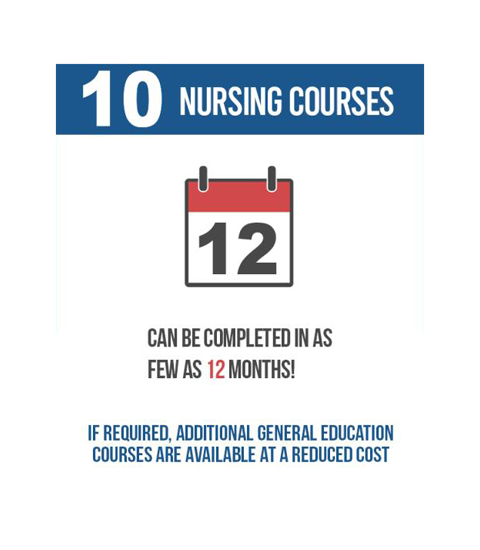 RN to BSN Program Overview
Advancements in healthcare have ushered in a new wave of career opportunities. At the same time, more and more providers are seeking nurses with advanced education, specifically, a Bachelor of Science Degree in Nursing (BSN).  Recognizing this trend, the American Nurses Association has set a goal for 2020 that 80% of all nurses hold a BSN.* 
A recent report commissioned by the Institute of Medicine states that today's patients are older, sicker, and suffering from more chronic conditions such as diabetes, hypertension, arthritis, and cardiovascular disease. Therefore, it suggests, there is a greater need for highly-educated and skilled nurses capable of critical thinking and evidence-based practice.
*Source: Institute of Medicine of the National Academies, 5 October 2010.
Online Learning at its Best 
ECPI University Online has designed a program to provide working nurses the opportunity to develop the critical knowledge, skills, and perspective required to assume greater levels of responsibility in the field of nursing. Faculty and staff at ECPI University recognize that a student's time, energy, and career are of utmost importance. Caring faculty members are highly-accessible and web-cam technology allows for critical one-on-one attention and assessments.
ECPI University's innovative online program provides convenience without compromise. Using best practices in online teaching and learning, the faculty has designed a state of the art program, designed to prepare graduates for roles in leadership and management.
Students have the choice of a full-time or part-time option.
Fulltime students attend two online classes each term, beginning with one general education and one nursing course.
Each term is 5 weeks long
Completion time for the full-time program is 45 weeks (9 terms, 2 classes per term) after all prerequisites are completed
Two of the nursing courses require a practical experience (45 hours for each course, a total of 90 clock hours)
Part-time students take one course at a time.
Each term is 5 weeks long
Completion time for the part-time program is 85 weeks (17 terms, 1 class per term) after all prerequisites are completed.
Two of the nursing courses require a practical experience (45 hours for each course, a total of 90 clock hours)
Taking the RN-BSN program at a slower pace allows students to continue their education while fulfilling their family and work responsibilities which many find quite appealing.
Online Orientation
Students take a five-week orientation course where they learn how to be a successful online student, resources used in BSN courses, APA format and the policies of the program.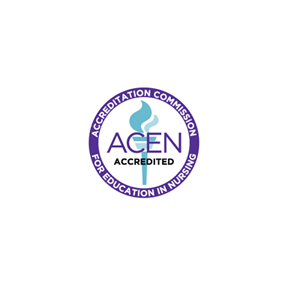 The RN - BSN Nursing education program, Newport News, VA is accredited by the: Accreditation Commission for Education in Nursing, Inc.
3390 Peachtree Rd. N.E., Suite 1400
Atlanta, GA 30326.
(404) 975-5000
https://www.acenursing.org

The most recent accreditation decision made by the ACEN Board of Commissioners for the RN-BSN nursing program is Continuing Accreditation.
View the public information disclosed by the ACEN regarding this program at http://www.acenursing.us/accreditedprograms/programSearch.htm
The RN to BSN Program (Bachelor of Science in Nursing) is offered at the Newports News Campus and delivered Online.
Program Requirements
Students enrolled in our RN to BSN program could complete in as little as 12 months with our 10 nursing courses. If students are short the required general education credit hours, ECPI University offers those courses at a reduced rate of $250 per credit hour!*
Course ID
Course Name
Credits

Credit Hour(s) total
27.00
Course ID
Course Name
Credits

Credit Hour(s) total
18.00
*For allowable substitutions of arts and sciences courses, see the Arts & Sciences Department page.
To receive the Bachelor of Science in Nursing, the student must earn 120 semester credit hours (50 Advance Standing, 27 Core, 18 Arts & Sciences, and 5 Interdisciplinary).
Visit the ECPI University Catalog for the most current program information.
BSN at Glance
Assess patients' conditions
Administer patients' medicines and treatments
Set up plans for patients' care or contribute information to existing plans
Consult and collaborate with doctors and other healthcare professionals
Help perform diagnostic tests and analyze the results
Teach patients and their families how to manage illnesses or injuries & what to do at home after treatment
Nursing has long been a knowledge-based profession. Therefore, increased nursing education has become an increasingly important key to career mobility. Today, top nurses are being called upon to assess situations and prevent complications in a complex and changing healthcare system. ECPI University's RN to BSN program can help prepare graduates reach the new levels of skill needed to succeed in areas such as: 
Critical thinking and clinical reasoning designed to improve patient outcomes
Advanced technologies and their application to patient care and practice management
Leadership skill and concept development needed to improve nursing practice, patient outcomes, and practice management
Understanding and mastering the role of communication with patients, families, and healthcare providers so as to coordinate care and advocate for vulnerable populations
Community health
What's more, earning a BSN can allow nurses to pursue advanced learning opportunities that may lead to specialized practice.
What can I do with a BSN?
The duties and titles of registered nurses often depend on where they work and the patients they work with.
BSN graduates are eligible for roles in management, community health, informatics, and specialty bedside practice. Graduates can work in a variety of healthcare settings, including:
Skilled nursing facilities
Community health facilities
Program Outcomes
The objective of the curriculum is to produce baccalaureate-prepared, registered professional nurse graduates who can:
Utilize critical thinking, clinical reasoning, and research in evidence-based decision making to improve nursing practice and patient outcomes across healthcare settings.
Apply contemporary leadership and management concepts and theories to innovate practice environments, problems solve and effect change.
Apply legal and ethical concepts, theories, and standards to professional nursing practice.
Communicate with patients, families, and healthcare providers to coordinate care and advocate for vulnerable populations across healthcare settings.
Integrate a variety of concepts related to trends and issues in contemporary nursing to foster professional role development.
Analyze how advanced technologies may be used in practice to improve patient care.
Contribute to the profession by performing as a team member, delegating effectively, and mentoring other nurses.
Analyze the role of healthcare policy and politics in promoting healthy populations and the nursing profession.
Apply theories, interventions, and health promotion and disease prevention strategies to promote physically safe and healthy environments for culturally diverse individuals, families, and groups in a variety of community settings and situations.
Apply knowledge and skills specific to roles in education, clinical practice, or informatics for professional practice and career advancement.
Demonstrate accountability and responsibility to nursing practice and value learning and reflective practice.
The following is the completion rate as reported to the Accreditation Commission for Education in Nursing (ACEN) for the July 1, 2020 to June 30, 2021 period for the RN-BSN program: Students' completion of the nursing program: 65%.
Admissions
Admission Requirements
A nursing diploma or Associate Degree in Nursing from an institution accredited by an agency recognized by either the Council for Higher Education Accreditation (CHEA) or the U.S. Department of Education.
A minimum Cumulative Grade Point Average (CGPA) of 2.5 on a 4.0 scale.
Current, active, unrestricted RN license in the U.S. from the applicant's state of residence or from a jurisdiction that is an associate member of the NCSBN
Students who do not meet the 2.5 GPA requirement may apply for admission to the RN to BSN program on a provisional status.
Transfer Students
As an RN, we know you're coming to ECPI University with valuable credits from your previous educational experiences. To maximize on your previous education, we are committed to making the transfer process seamless for you. Our RN-BSN nursing staff evaluate each applicant's transcript to ensure students receive credit for all previous applicable credits.
Our admission representatives are available to answer your questions about admission requirements and walk you through the application process.
Tuition
ECPI University provides you with individualized support throughout your educational journey beginning with the admissions process. Your admissions representative will work with you to build a schedule that will work with your life and finances, whether that's one class or three. Check out the Net Price Calculator or an estimate of federal and institutional aid. 
RN to BSN Option Costs
RN to BSN Tuition – Effective Oct 2021
 10 Nursing Courses
$12,000
  Arts & Sciences Courses*
$250 per credit hour
* For up to 6 Arts & Sciences Courses
Resources
Costs subject to change each session and vary by individual circumstances. 
Program availability varies by state/location
View tuition and expenses information for the RN to BSN Online Degree Completion Option.