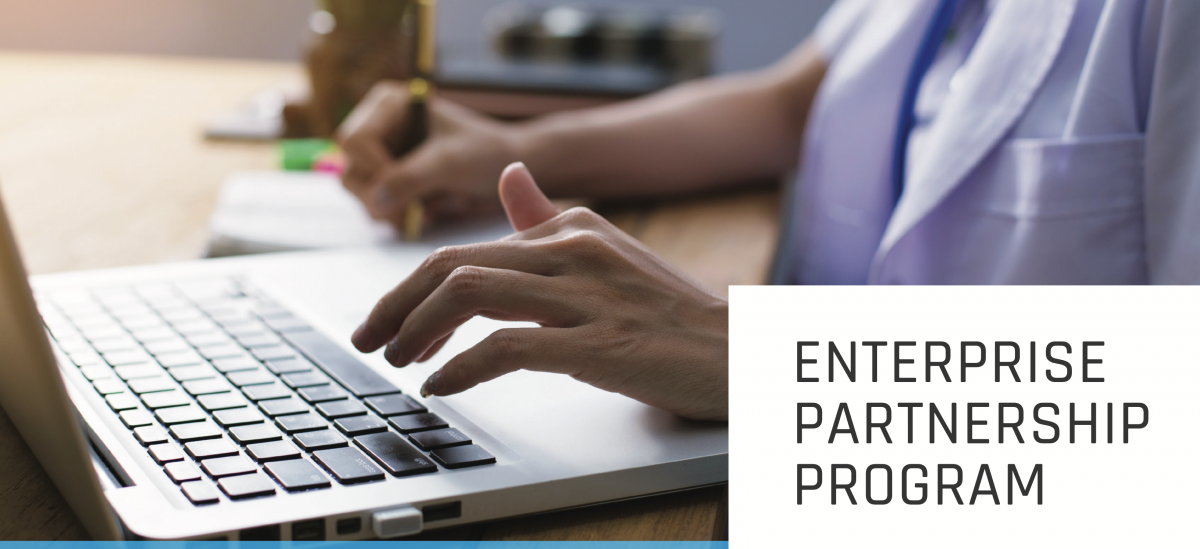 If your employer is partnered with ECPI University through our Enterprise Partnership Program (EPP), we offer you and your dependents the opportunity to have access to a variety of additional education benefits.
Do you have questions or want to know more about ECPI University's Enterprise Partnership Program?
Enterprise Partnership Program FAQs
EPP BENEFITS FOR EMPLOYEES
SCHOLARSHIP MATCH
Partnership employees and dependents receive progressive scholarship awards for credit earned. If your company has a Tuition Assistance or Tuition Reimbursement program, the EPP allows for matching of employer paid contributions. For dependents, or if no such program is available to you as an employee, private payments can also be matched by the EPP.
EMPLOYEES AND DEPENDENTS ARE ELIGIBLE
The program was created to extend to all regular employees and their immediate family relatives that are considered dependents (spouse and children).
Convenient Access to Quality Education
ECPI University offers day, evening, and weekend schedules. Classes are available in seat, online or a combination of both. Remote synchronous delivery is also available for some classes or programs.
The EPP covers all ECPI University programs and degrees and helps you take advantage of our accelerated learning format, designed to fit your life. Through a year-round schedule, a bachelor's degree in as little as 2.5 years and associate's degree in 1.5 years is attainable, in the growing fields of Technology, Business, Criminal Justice, Health Science, Nursing and Culinary Arts.
Efficient Tuition Reimbursement
ECPI provides effortless tuition reimbursement procedures, and your direct point of contact will guide you through the whole process, making it easy for you to receive the benefits when you need them the most.
ECPI University is an educational institution of higher learning that provides academic courses, technical certifications, diplomas and degrees to students to further their education experience through appropriate faculty, facilities and materials. ECPI University will offer significant benefits to the employees and members of the partnered company.
To find out if you are eligible to the Enterprise Partnership Program through your employer, Contact us today to talk with a member of our team!