Food Service Management Bachelor Degree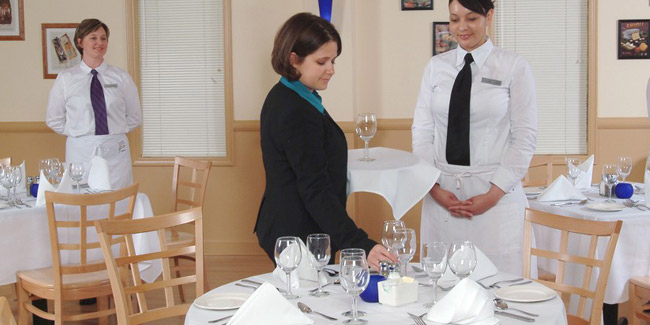 B.S. in Food Service Management
Overview
Any successful restaurateur or food service manager knows that there's more to running a great operation than serving delicious food. It requires solid business knowledge. If you like the idea of blending cuisine, hospitality and management skills, consider a career in Food Service Management.
According to the U.S. Department of Labor, applicants with a degree in Food Service Management will have an edge when competing for jobs since a growing number of manager positions require postsecondary education in a hospitality or food service management program.*
ECPI University's School of Culinary Arts, Culinary Institute of Virginia, offers a year-round schedule, so you can earn a Bachelor of Science Degree in Business Administration with a Concentration in Food Service Management in just 2.5 years. Day and evening classes are offered on campus or go online and pursue your Hospitality Management Degree on your schedule. Students with an Associate Degree in a culinary related field can earn a Bachelor of Science Degree in Food Service Management in less than 15 months.
*Bureau of Labor Statistics, U.S. Department of Labor, Occupational Outlook Handbook, 2012-13 Edition