CULINARY INSTITUTE OF VIRGINIA
11104 W Broad St.
Glen Allen, VA 23060
United States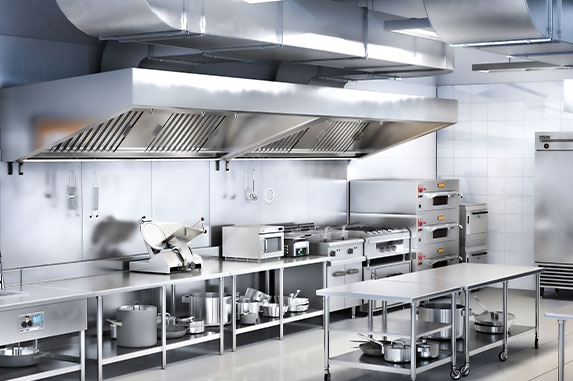 Available Programs
ECPI University's Richmond/Glen Allen campus is located in Henrico County's Business Park, just off Interstate 64 at the W. Broad Street exit. It's adjacent to the City's lively West End; and the very popular Innsbrook after hours concert series is within walking distance of campus.
Glen Allen Location:
WAC – Writing assistance center, staffed by English Faculty
MAC – Math assistance center, staffed by math faculty
SAC – Student assistance center – Time management, study habits, college life skills, etc…
Dept Tutoring Centers – CJ, Business, EET, and CIS
Student Services/ride share, and various other services for students
Vet Center/VA Counselor on site
Certification workshops in all academic departments
Career services department
Student Resource Services
Community Awareness Days – each fall sponsored by Student Services – dozens of community support and assistance organizations come on site to explain what they have to offer students 
Throughout the campus, you'll find that ECPI University offers a caring and collaborative atmosphere with plenty of clubs and organizations including:
 Linux Club
 International Society of Automation
 64 Lit Magazine
 Golden Key Honor Society
Students, faculty, and staff are also very active in the community, supporting causes like the Henrico County Public Schools, Junior Achievement of Central VA, Richmond City Mayor's Youth Academy, Code VA, to name just a few.
About the Campus

ECPI University's Richmond/Glen Allen campus is located in Henrico County's Business Park, just off Interstate 64 at the W. Broad Street exit. It's adjacent to the City's lively West End; and the very popular Innsbrook after hours concert series is within walking distance of campus.

Student Resources

Glen Allen Location:

WAC – Writing assistance center, staffed by English Faculty
MAC – Math assistance center, staffed by math faculty
SAC – Student assistance center – Time management, study habits, college life skills, etc…
Dept Tutoring Centers – CJ, Business, EET, and CIS
Student Services/ride share, and various other services for students
Vet Center/VA Counselor on site
Certification workshops in all academic departments
Career services department
Student Resource Services

Community Awareness Days – each fall sponsored by Student Services – dozens of community support and assistance organizations come on site to explain what they have to offer students 

Clubs & Organizations

Throughout the campus, you'll find that ECPI University offers a caring and collaborative atmosphere with plenty of clubs and organizations including:

 Linux Club
 International Society of Automation
 64 Lit Magazine
 Golden Key Honor Society

Students, faculty, and staff are also very active in the community, supporting causes like the Henrico County Public Schools, Junior Achievement of Central VA, Richmond City Mayor's Youth Academy, Code VA, to name just a few.

Employers

Student Housing

Nearby