Cloud Computing Online Degree Program Overview
We live in an online world and the Cloud is at the center of it all. For those who are unschooled in this technology, its sheer size would be difficult to comprehend. As consumers, we use the Cloud every day, each time we Skype, transfer a document on Dropbox or save one on Google Docs. And for most businesses, it's by far the most cost-effective way to store data and manage IT services. Here are just some of the things we can do with the cloud:
Store, back up, and recover data
Stream audio and video
Create new apps and services
Deliver software on demand
Analyze data for patterns
Host websites and blogs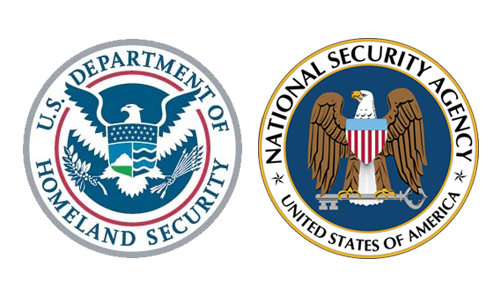 The National Security Agency and the Department of Homeland Security have designated ECPI University as a National Center of Academic Excellence in Cyber Defense Education (CAE-CDE) for the Bachelor of Science in Computer and Information Science: Cyber and Information Security Technology major, Cybersecurity Track through academic year 2023. Designation Letter can be viewed here.
Yes, the Cloud is big and it's getting bigger. Can you imagine how many people are needed to design and maintain such vast systems?
With the Cloud, geographical boundaries and barriers are erased. That's sort of the way online education works. No matter where you are or what time it is, the classroom or lab is always open. And if you are enrolled at ECPI University, you can enjoy the same high-quality education online that our on-campus students have received for more than 50 years.
Here's the best part: At ECPI University Online, it doesn't take four years to earn your degree. Through our year-round, accelerated schedule, you can earn an Online Bachelor of Science Degree in Computer and Information Science with a major in Cyber and Information Security Technology and a track in Cloud Computing in just 2.5 years.
The Computer and Information Science programs are delivered online or through a campus-based hybrid model.
Course ID
Course Name
Credits

Credit Hour(s) total
28.00
| Course ID | Course Name | Credits |
| --- | --- | --- |
Course ID
Course Name
Credits

Credit Hour(s) total
9.00
| Course ID | Course Name | Credits |
| --- | --- | --- |
One of these two courses: CIS495 or CIS490
Course ID
Course Name
Credits

Credit Hour(s) total
15.00
Visit the ECPI University Catalog for the most current program information.
Through ECPI University's interactive educational program using cloud & virtualization, you can set up servers and software clients, create large storage solutions, utilize cloud technologies, and deploy thin applications for large, medium, and small organizational networks. 
At ECPI University, you learn by doing in a "hands-on" classroom environment. This allows you to gain "real world" experience. Specifically, the Online Cloud Computing program track can show you how to:
Identify customer needs to evaluate network requirements
Design and secure fault tolerant enterprise networks
Create virtual solutions for servers
Install and configure virtual servers and clients
Use the cloud services for storage and virtualization
Deploy software applications through thin clients
Implement and manage virtual servers and data centers
Coursework includes:
Logic and decision processes
Problem resolution
Oral and written communication skills
Network security in physical and virtual implementations
Customer service skills
Ethical and professional practices
ECPI University's Cyber and Information Security Technology curriculum aims to prepare graduates to sit for IT certification exams related to CompTIA, Cisco Systems, VMWare, and Microsoft.
Upon completion, graduates with a Bachelor of Science Degree in Computer and Information System with a major in Cyber and Information Security Technology and a track in Cloud Computing could pursue career opportunities across a wide range of industries and businesses in positions such as:
Network and Datacenter Administrator
Network Infrastructure Support
Storage Technology Manager
Virtual Server Administrator
Information Technology Solution Providers
Network Implementation Team
Network Support and Help Desks
Information Security Engineer
Students in the Online B.S. in Computer & Information Science program develop planning, design, implementation, and support skills in operating systems, networking, software programs, and security. Students develop additional focused skills based on which major the student pursues. Students also learn principles of excellent customer service in order to assist clients with technical issues.
Upon successful completion of the Bachelor of Science in Computer and Information Science with a major in Cyber and Information Security Technology, graduates are able to:
Computer and Information Science Outcomes:
Use processes, tools, and technologies to support an organization
Lead and work as a member of a technical team
Apply written, oral, and graphical communication in both technical and non-technical environments
Identify and use appropriate technical literature
Engage in continuous professional development through user groups, associations, conferences, readings, research, and other channels.
Develop and use ethical best practices in the maintenance and security of information and systems
Use cloud computing tools
Cyber and Information Security Technology Major Outcomes:
Plan, design, configure and administer a network and security infrastructure
Maintain, monitor, and troubleshoot a network and security infrastructure
Assess and implement technical and non-technical security controls to protect an organization from threats and vulnerabilities