Your Fastest Path To A Bachelor Of Science In Nursing (BSN) Degree
Complete the 2.5 Year Bachelor of Science in Nursing Program in as little as two and a half years with ECPI University's Year-Round Schedule versus traditional 4 year colleges.
Our consolidated and straight forward 2.5 Year Bachelor of Science in Nursing Program leveraging online and on-campus delivery is tailored towards a more efficient pathway to a nursing degree.
2.5 Year Bachelor of Science in Nursing Overview
The focus of the Baccalaureate Degree in Nursing (BSN) program is to offer a quality educational program that provides its graduates with the educational foundation and skills necessary to achieve professional success in the field of nursing.
ECPI University is committed to providing quality nursing education with the goal of developing clinical leaders with the ability to advance and promote the health of the diverse populations within the communities they serve, advocate on behalf of their clients, achieve and maintain their clinical competency, and provide service to the community and the profession.
The University faculty and administration are dedicated to achieving the University and BSN program's focus.
To view Student Consumer Information visit: https://www.ecpi.edu/student-consumer-services which provides additional information on the future careers, success, cost, and financing for this program. For information on the University Completion and Graduation Rates, please see About ECPI University.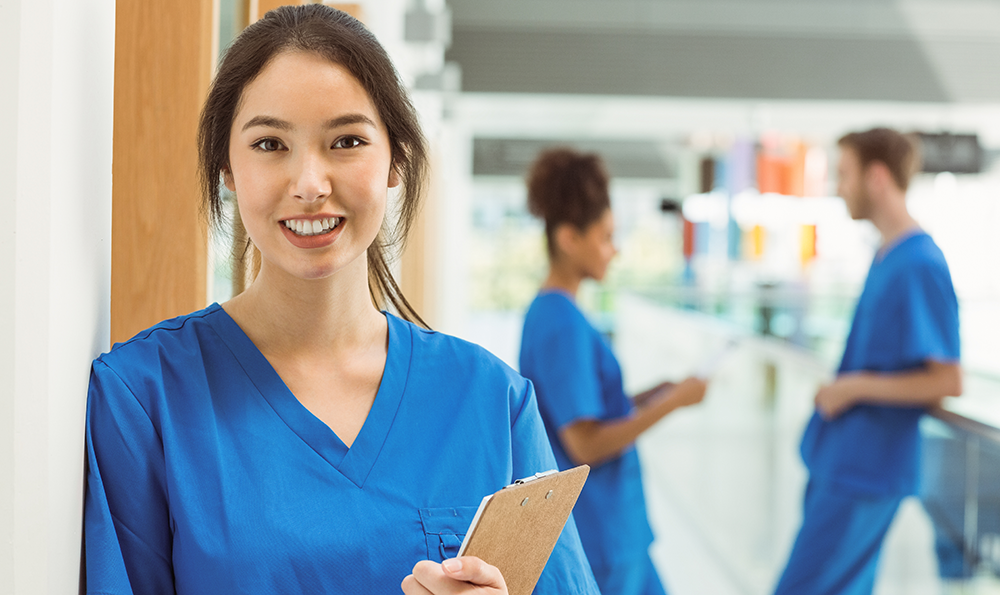 What is the 2.5 Year Bachelor of Science in Nursing Program?
The 2.5 Year Bachelor of Science in Nursing program offers serious students a more direct path to getting a Bachelors In Nursing. The industry is recommending BSN as the preferred level for all nurses moving forward.
Moreover, a study from the National Institutes of Health finds that starting wages of BSN nurses are significantly higher than those of nurses with an associate's degree.
Why Choose the ECPI University 2.5 Year Bachelor of Science in Nursing Program?
The process for many nursing students is to enter as a Practical Nurse, then get an RN, and then onto a BSN Online. Historically, this was complicated and logistically difficult with all of the stopping, starting and potential transferring.
This new ECPI University 2.5 Year Bachelor of Science in Nursing path will allow the student who focus on becoming a nurse the ability to:
Pursue their degree with a consolidated on-ground and online program.
Obtain a BSN quickly using our ECPI University 2.5 year formula.
Upon graduation students can sit for the NCLEX-RN
Not looking to spend four years in college? Then take a look at ECPI University. Through our accelerated, year-round program, you could earn your Bachelor of Science in Nursing in as little as 2.5 Years!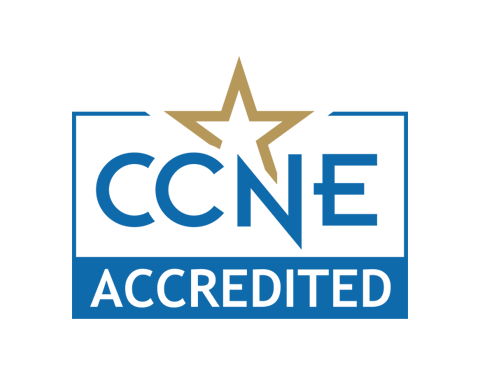 The baccalaureate degree program in nursing at ECPI University Orlando, Florida campus is accredited by the Commission on Collegiate Nursing Education ( http://www.ccneaccreditation.org ).
The 2.5 Year Bachelor of Science in Nursing Curriculum
Course ID
Course Name
Credits

Credit Hour(s) total
80.00
Course ID
Course Name
Credits

Credit Hour(s) total
35.00
*For allowable substitutions of arts and sciences courses, see the Arts & Sciences Department page.
Course ID
Course Name
Credits

Credit Hour(s) total
5.00
The 2.5 Year Bachelor of Science in Nursing Curriculum Overview (Orlando/Lake Mary FL Campus Only)
Title of Course Offering
Course Number
Course Delivery
Semester 1
Term 1
Freshman Orientation
COR101
On Campus
A&P I w/Term
BIO111
On Campus
A&P I Lab
BIO111L
On Campus
Term 2
A&P II w/term
BIO 116
On Campus
A&P II Lab
BIO 116L
On Campus
Study Skills
COR 195
On Campus
Term 3
College Composition I
ENG 110
Online
Essentials of Nursing Practice
NUR 303
On Campus
Semester 2
Term 4
College Algebra
MTH 131
Online
Office Applications
CIS108
Online
Term 5
Advanced Composition
ENG 120
Online
Intro to Psychology
PSY 105
Online
Term 6
Concepts of Nursing I
NUR 305
On Campus
Principles of Speech
COM 115
Online
Semester 3
Term 7
Concepts of Nursing II
NUR 307
On Campus
Human Growth and Development
PSY 300
Online
Term 8
Culture and Diversity
HUM 205
Online
Nutrition
HLT 101
Online
Term 9
Pharmacology
NUR 310
On Campus
Dosage Calculations
NUR 219
On Campus
Semester 4
Term 10
Health Assessment Across the Life Span
NUR 325
On Campus
Term 11
Concepts of Nursing III
NUR 309
On Campus
Intro to Statistics
MTH 140
Online
Term 12
Pathophysiology
NUR 221
On Campus
Arts and Sciences Capstone
CAP 480
Online
Semester 5
Term 13
Mental Health Nursing
NUR 347
On Campus
Term 14
Nursing Research
NUR 400
On Campus
Healthcare Information Systems
HCA 400
Online
Term 15
Medical Surgical Nursing I
NUR 356
On Campus
Semester 6
Term 16
Medical Surgical Nursing II
NUR 357
On Campus
Term 17
Community Health Nursing
NUR 359
On Campus
Term 18
Maternal/Newborn Nursing
NUR 424
On Campus
Semester 7
Term 19
Parent/Child Nursing
NUR 426
On Campus
Term 20
Nursing Care of the Older Adult
NUR 457
On Campus
Term 21
Acute Care Nursing
NUR 458
On Campus
Semester 8
Term 22
Professional Leadership
NUR 470
On Campus
Transition to Practice I
NUR 475
On Campus
Term 23
Transition to Practice II
NUR 476
On Campus
Term 24
Senior Seminar
NUR 480
On Campus
Career Orientation
COR 191
Online
Total Number of On-Campus Courses
 
27
Total Number of Online Courses
 
13
Visit the ECPI University Catalog for the most current program information.
The 2.5 year Bachelor of Science in Nursing Program at a Glance
What is ECPI University's 2.5 year Bachelor of Science in Nursing Program?
ECPI University's College of Nursing has developed a program that can teach you more than just clinical skills. Today's providers are looking for nurses with evidence-based clinical decision-making and leadership skills. Why? According to the Institute of Medicine, the increasing complexity of nursing care warrants a higher educational standard.
Program Purpose
The purpose of the BSN program is to provide undergraduate students with the ability to practice professional nursing as a generalist, and academic foundation necessary to pursue graduate education. The BSN program is dedicated to providing educational opportunities for qualified students, from diverse backgrounds, in caring for individuals, families and communities and preparing graduates for the practice of registered professional nursing in a variety of health care settings. A foundation for life-long personal and professional learning is built upon a broad base of liberal arts and sciences, humanities, and nursing theory to assist students develop ethically reflective professional nursing skills that uphold the ideals of today's health care delivery system. Through evidence-based, clinical decision-making in nursing practice and the development of leadership skills, the professional registered nurse will be educated to service and benefit a multicultural society across the lifespan.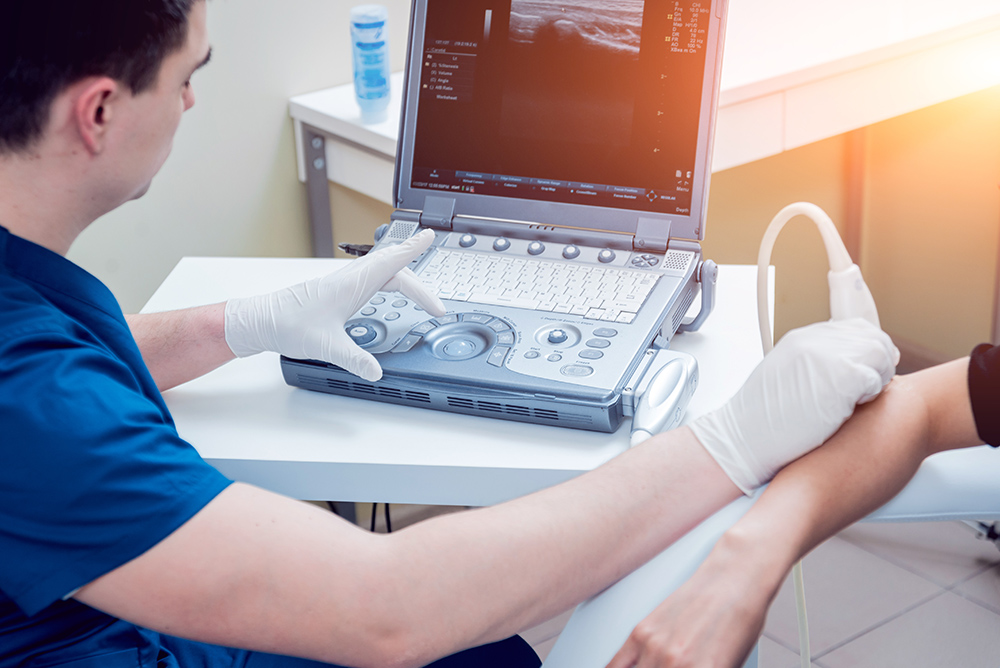 What Core Skills Can You Learn in This Program?
After completing our program, you could attain a higher level of skills in such areas as:
Advanced technologies and their application to patient care and practice management
Critical thinking and clinical reasoning designed to improve patient outcomes
Understanding and mastering the role of communication with patients, families, and healthcare providers so as to coordinate care and advocate for vulnerable populations
Leadership skill and concept development needed to improve nursing practice, patient outcomes, and practice management
What Can I Do With a Bachelor's In Nursing?
What are the Possible Career Tracks for a Bachelors In Nursing?
The 2.5 year Bachelor of Science in Nursing program allows students to acquire the essential skills and knowledge needed to meet the preventative and restorative needs of patients. Students learn both the art and science of nursing.
The 2.5 year Bachelor of Science in Nursing graduate can work in a variety of roles in community health, specialty bedside practice, informatics, and management, pursuing employment in a range of settings.
Top career choices in this field include:
Primary Care Clinics
Managed Care Facilities
Hospitals
Home Healthcare
Hospices
Nursing Education
Mental Health Agencies
Military and Industry
Program Outcomes
2.5 year Bachelor of Science in Nursing Outcomes
The curriculum leading to the 2.5 year Bachelor of Science in Nursing degree is designed to prepare a professional nurse with several key demonstrative abilities. Each prospective graduate must successfully pass the national Council Licensing Exam for Registered Nurses (NCLEX-RN) before being able to practice as a registered nurse.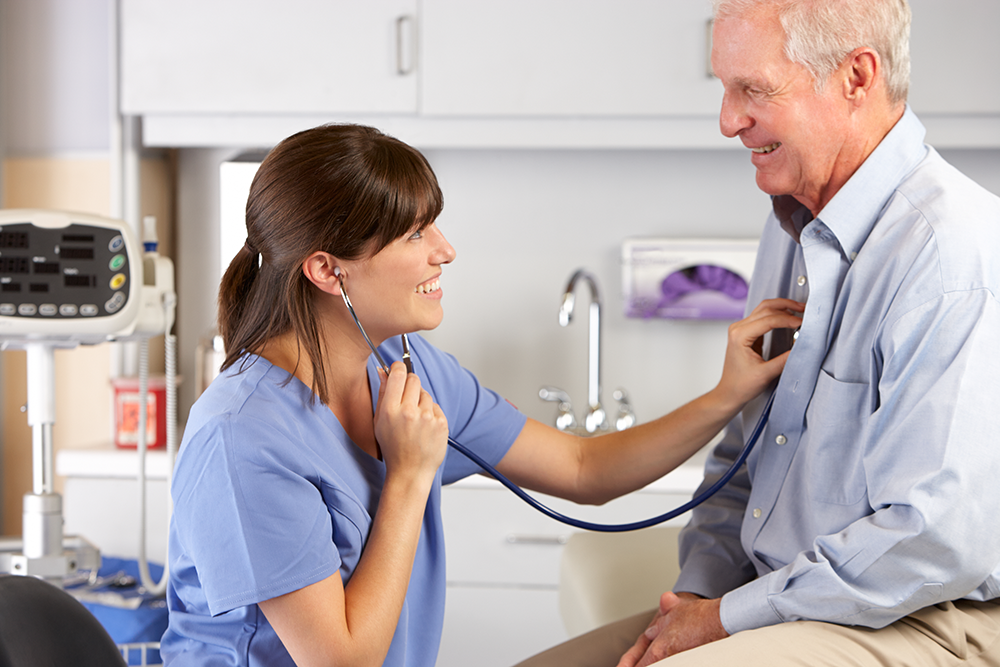 Recommended Licensure
All nurse graduates must apply for licensure through the state Board of Nursing. The Board of Nursing must deem the graduate eligible to test and the graduate must successfully pass the National Council Licensing Exam for Registered Nurses (NCLEX-RN) before being able to practice as a registered nurse.
Upon completion of our 2.5 year Bachelor of Science in Nursing program, you are expected to demonstrate the following abilities:
Provide holistic, safe, competent patient care by applying the nursing process and evidence-based practice to manage the health care needs of culturally diverse individuals, families, groups, and communities;
Synthesize and apply knowledge from the humanities, the arts and letters, the social and natural sciences as a basis for clinical reasoning and decision-making in nursing practice;
Effectively communicate using written, verbal and electronic methodologies;
Collaborate as a member of the interdisciplinary health care team, in partnership with the individual, family, group, or community, to promote health and wellness, prevent disease, and to influence health care delivery;
Apply theories of nursing, patient teaching, leadership and management, and legal and ethical principles to promote optimal care delivery with nurse-sensitive quality indicators;
Contribute to the enhancement of nursing practice through the delivery of compassionate care, the evaluation of health outcomes, and the application of research to practice;
Actively participate in the role of a professional nurse through practice, self-care, leadership and lifelong learning across the continuum of care.
Apply knowledge of health care policy, finance, and regulatory environments to advocate for the provision of safe and equitable nursing care.