Cyber and Information Security Technology Online Degree Program Overview
You've heard of the Internet of Things (IoT), right? It's making our lives much easier to manage, as we control the thermostat, turn on the lights, or record TV shows remotely from our phones. And while this is certainly convenient, each one of these internet pathways is a potential portal for hackers and cyber-criminals looking to create havoc.
You know what else you can do conveniently anywhere there's an internet connection? Attend college. If you've ever thought about a career in Cyber and Information Security Technology, ECPI University Online makes it attainable, not matter how busy your schedule.
There's never been a better time to pursue online education. Through advanced simulation and communication channels, you can enjoy the kind of hands-on education and one-on-one learning formerly reserved just for the physical classroom. And with courses offered year-round, you could complete your education much faster, earning a Bachelor of Science Degree in Computer and Information Science with a Cyber and Information Security Technology major online in as little as 2.5 years.
Our online Cyber and Information Security Technology degree program can teach you how to:
Create basic security policy and procedures
Administer, manage, and troubleshoot hardware, software, or services for single, mixed and multi-user environments
Learn how to actively monitor and defend networks
Use cyber security measures to protect data and manage personnel conduct in relation to safeguarding data.
Learn how to do vulnerability analysis/penetration testing of organizations
The IoT is expanding every day, and so are the threats. You can become part of the solution and make a big difference.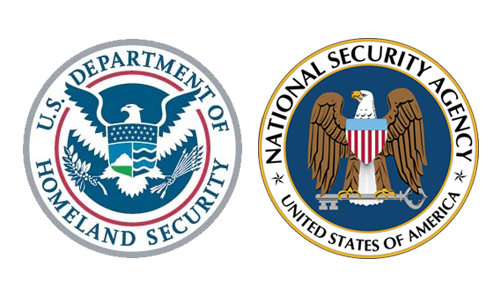 *The National Security Agency and the Department of Homeland Security have designated ECPI University as a National Center of Academic Excellence in Cyber Defense Education (CAE-CDE) for the Bachelor of Science in Computer and Information Science: Cyber and Information Security Technology major, Cybersecurity Track through academic year 2023. Designation Letter can be viewed here.
The Computer and Information Science programs are delivered online or through a campus-based hybrid model.
At ECPI University you'll find faculty and staff who are dedicated to your success. Not only do we want to see you graduate, but our overarching goal is to prepare you for success. Industry driven curriculum taught using a variety of methods, from lecture to hands-on activities, will expose you to the information and skills you will need.
Our accelerated schedule can allow students to graduate with a bachelor's degree in as little as 2.5 years, with two classes per 5-week term. While you are completing your course work, our Career Services department can help you with resumes, cover letters, and interview preparation. After graduation, our alumni association can keep you connected with peers within your field and across the country.
ECPI University's degree programs are developed by talking with local employers first, and focusing on industry-driven curriculum, skillsets, and certifications. Twice a year, an advisory board comprising 16 campuses meets to discuss the latest employer needs. We then integrate these into our programs, developing content and activities used in virtual training environments and in practice with hands-on simulators, clinics, and externships.
Most universities and colleges teach students from a book and then leave them to learn skills "on the job." At ECPI University, we educate our students and train them using hands-on workshops and labs, externships in the field of study, and certification programs. On their first day on the job, ECPI University students already know what is expected of them and are confident in their capabilities because it is work they have done before through our hands-on learning opportunities.
ECPI University offers discount vouchers for many industry-related certifications, so you'll pay less here than you would anywhere else. These savings can be quite significant and into the thousands of dollars depending on your degree program and specialty. Not only that, but we also make it very easy! We provide students access to the "GetCertified" portal, where students can register for exam, claim and accept exam vouchers, and find preparatory information needed for the certifications.
In the IT field, certifications demonstrate that you have specialized industry knowledge. In some instances, this might be all that is needed to obtain initial employment. Having a degree can signify your commitment to employers and your field.
A degree may get you in the door, but any additional qualifications may help you stand out in a crowd from other candidates with only a degree. Getting certifications in your field can prove to potential employers that you are an expert who is dedicated to your craft. Certifications also keep you updated on the latest techniques and advancements in your field.
Similar to a restaurant getting an "A+" in cleanliness, the NSA/DHS Designation as a "National Center for Academic Excellence in Cyber Defense Education (CAE-CDE)," indicates that ECPI University's cyber degree program has been evaluated by an independent third party and found to meet (or exceed) the requirements for the designation or award.
Cyber and Information Security Technology Online Degree Curriculum
Course ID
Course Name
Credits

Credit Hour(s) total
28.00
| Course ID | Course Name | Credits |
| --- | --- | --- |
*For allowable substitutions of arts and sciences courses, see the Arts & Sciences Department page.
***ONE LECTURE COURSE AND CORRESPONDING LAB FROM ABOVE
Course ID
Course Name
Credits

Credit Hour(s) total
9.00
Cyber and Information Security Technology Major
| Course ID | Course Name | Credits |
| --- | --- | --- |
*Choose one: CIS495 - Cyber and Network Security Capstone or CIS490 - Bachelor's Externship-CIS
| Course ID | Course Name | Credits |
| --- | --- | --- |
Visit the ECPI University Catalog for the most current program information.
Cyber and Information Security Technology Online Degree Program Description
At ECPI University, your classroom experience is reinforced with hands-on instruction, using the same kind of technology found in the workplace. Create and build networks in Windows, CISCO, and UNIX environments, and design and implement network security plans to keep hackers at bay and networks secure. Specifically, ECPI's online Cyber and Information Security Technology degree program could teach you how to:
Maintain network hardware and software
Evaluate problems and monitor network to ensure its availability to system users
Identify customer needs and use that information to design, interpret, and assess network requirements
Plan, coordinate, and implement network security measures
Install security software
Monitor networks for security breaches
Further develop knowledge in the following areas:
Ethical and Professional Practices
Logic and Decision Processes; Troubleshooting; Problem Resolution
Risk Management and Disaster Recovery
Customer Service and System Self-Assessment
Installation and Configuration of Client and Server Operating Systems, Network Services, and Security Tools
Protection of Sensitive Information by Preventing, Detecting, and Responding to Cyber Security Attacks
ECPI's bachelor of science degree in Computer & Information Science with a major in Cyber and Information Security Technology curriculum aims to prepare graduates to sit for IT certification exams related to CompTIA, Cisco Systems, and Microsoft.
Cyber and Information Security Technology Online Degree Possible Career Track
*Network and cyber security management professionals are employed in a wide range of positions including:
Information security analyst
Network administration
Technical support and help desks
Network infrastructure support areas in routing, server management, and switching
Network security analyst
Network applications supervision/management
Information technology solutions providers
Network implementation
Information Security Engineer
*As a condition of employment in any security position, a prospective employee may be required to pass a full background investigation for the purpose of obtaining a security clearance.
Cyber and Information Security Technology Online Degree Outcomes
Students in the Online B.S. in Computer & Information Science program develop planning, design, implementation, and support skills in operating systems, networking, software programs, and security. Students develop additional focused skills based on which major the student pursues. Students also learn principles of excellent customer service in order to assist clients with technical issues.
Upon successful completion of the Online Bachelor of Science in Computer and Information Science, graduates are expected to be able to:
Computer and Information Science Outcomes:
Use processes, tools, and technologies to support an organization
Lead and work as a member of a technical team
Apply written, oral, and graphical communication in both technical and non-technical environments
Identify and use appropriate technical literature
Engage in continuous professional development through user groups, associations, conferences, readings, research, and other channels.
Develop and use ethical best practices in the maintenance and security of information and systems
Use cloud computing tools
Cyber and Information Security Technology Major Outcomes:
Plan, design, configure and administer a network and security infrastructure
Maintain, monitor, and troubleshoot a network and security infrastructure
Assess and implement technical and non-technical security controls to protect an organization from threats and vulnerabilities