Cybersecurity Bachelor 100% Online
Bachelor of Science in Computer and Information Science with a Major in Cyber and Information Security Technology - Cybersecurity Track 100% Online
Cybersecurity Online Degree Program Overview
Living in the age of data means embracing the interconnectedness that allows us to communicate and collaborate in an infinite number of ways. Data can mean a wealth of information and insight at our fingertips, but it can also be detrimental in the wrong hands. With progressively more information traveling over the wires and with increasing threats internationally with cyber terrorism, the need to defend and protect an organization's assets is critically important.
Do you want to stop cyber-crime before it starts? If preventing, detecting, and battling digital crime is important to you, a career in cyber security may be the perfect fit and a Cyber and Information Security Technology degree could be a great way to start! As a cybersecurity specialist, you could be on the front lines of cyber warfare and defense, protecting vital computer systems against inside and outside threats alike, including social engineering, hackers, malware, spyware, and viruses.
You could earn a Bachelor of Science Degree in Computer and Information Science with a major in Cyber and Information Security Technology and a track in Cybersecurity in just 2.5 years through ECPI University's year-round degree program.
Our Cyber and Information Security Technology major and Cybersecurity track could teach you how to:
Protect data and manage personnel conduct in relation to safeguarding data.
Perform vulnerability analysis/penetration testing of organizations
Actively monitor and defend networks
Create basic security policy and procedures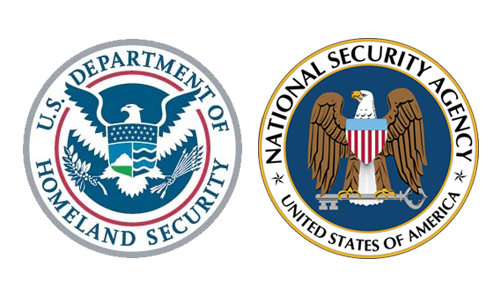 The National Security Agency and the Department of Homeland Security have designated ECPI University as a National Center of Academic Excellence in Cyber Defense Education (CAE-CDE) for the Bachelor of Science in Computer and Information Science: Cyber and Information Security Technology major, Cybersecurity Track through academic year 2023. Designation Letter can be viewed here.
The demand for trained cybersecurity professionals is on the rise, with the Bureau of Labor Statistics projecting employment of information security analysts to grow by 18 percent by 2024, that is 63.6% more than the average for all occupations (11%).*
Join a high-demand industry where you could make a difference in the lives of so many—contact ECPI University today and learn more about earning your bachelor's in Computer and Information Science with a major in Cyber and Information Security Technology and a track in Cybersecurity.
The Computer and Information Science programs are delivered online or through a campus-based hybrid model.
It's no secret that Cyber and Information Security Technology is one of today's hottest careers. Learn more about the opportunities for growth in this field in Atlanta, GA here!
At ECPI University, your classroom experience is reinforced with hands-on instruction, using the same kind of technology found in the workplace. Create and build secure networks in Windows, Cisco, and Linux environments, and design and implement network security plans to keep hackers at bay and networks secure. Specifically, ECPI's major in Cyber and Information Security Technology with a track in Cybersecurity degree program could teach you how to:
Maintain security hardware and software
Evaluate problems and monitor network to ensure its availability to system users
Identify customer needs and use that information to design, interpret, and assess network and security requirements
Plan, coordinate, and implement network security measures
Install security software
Monitor networks for security breaches
Perform vulnerability analysis and penetration testing
Further develop knowledge in the following areas:
Ethical and Professional Practices
Logic and Decision Processes; Troubleshooting; Problem Resolution
Risk Management and Disaster Recovery
Customer Service and System Self-Assessment
Installation and Configuration of Client and Server Operating Systems, Network Services, and Security Tools
Protection of Sensitive Information by Preventing, Detecting, and Responding to Cyber Security Attacks
ECPI University's cyber security curriculum aims to prepare graduates to sit for IT certification exams related to CompTIA, ECCouncil, Cisco Systems, and Microsoft.
Technical support and help desks
Network & Security infrastructure support
Information security analyst
Network security analyst
IT supervision/management
Information technology solutions providers
Network Security implementation
Information Security Engineer
Core Curriculum

28 semester credit hours

Course ID
Course Name
Credits
BUS121
Introduction to Business
3
BUS472
Applied Project Management
3
BUS472L
Applied Project Management Lab
1
CIS126
Introduction to Programming
3
CIS142
Introduction to Cloud Solutions
3
CIS150
Introduction to Networking
3
CIS206
Linux Administration
3
CIS212
Principles of Cybersecurity
3
CIS223
Introduction to Databases
3

ONE OF THESE TWO COURSES:

CIS123
Introduction to Scripting
3
CIS228
Service Desk Fundamentals
3
Arts and Sciences*

31 semester credit hours

Course ID
Course Name
Credits
CAP480
Arts and Sciences Capstone
3
COM115
Principles of Communication
3
ENG110
College Composition
3
ENG120
Advanced Composition
3
HUM205
Culture and Diversity
3
MTH131
College Algebra
3
MTH140
Statistics
3
PSY105
Introduction to Psychology
3
PSY220
Positive Psychology
3

ONE LECTURE COURSE AND CORRESPONDING LAB FROM THE FOLLOWING:

PHY120
Physics
3
PHY120L
Physics Lab
1
BIO122
Environmental Biology
3
BIO122L
Environmental Biology Lab
1
*For allowable substitutions of arts and sciences courses, see the Arts & Sciences Department section in the ECPI University Course Catalog.
Self Integration

9 semester credit hours

| Course ID | Course Name | Credits |
| --- | --- | --- |
| CIS106 | Introduction to Operating Systems | 3 |
| CIS115 | Computer Applications | 3 |
| COR090 | Career Orientation Seminar | 0 |
| FOR110 | Essentials for Success | 3 |
Cyber and Information Security Technology Major Required Courses

37 semester credit hours plus electives

Course ID
Course Name
Credits
CIS101
Computer Configuration I
3
CIS202
Introduction to Routing and Switching
3
CIS202L
Introduction to Routing and Switching Lab
1
CIS204
Intermediate Routing and Switching
3
CIS207L
Routing and Switching LAB
1
CIS225
Network Protocols and Services
3
CIS245
Windows Client and Server
3
CIS245L
Windows Client and Server Lab
1
CIS251
Advanced Windows Server
3
CIS256
Windows Active Directory
3
CIS256L
Windows Active Directory LAB
1
CIS321
Network Scripting
3
CIS403
Ethical Hacking
3
CIS425
Advanced Defense and Countermeasures
3

ONE OF THESE TWO COURSES:

CIS495
Cyber and Network Security Capstone
3
CIS490
Bachelor's Externship-CIS
3
Cybersecurity Track

15 semester credit hours

| Course ID | Course Name | Credits |
| --- | --- | --- |
| CIS220 | Storage Area Networks and Disaster Recovery | 3 |
| CIS220L | Storage Area Networks and Disaster Recovery Lab | 1 |
| CIS305 | Advanced Linux Administration | 3 |
| CIS230 | Advanced Cybersecurity | 3 |
| CIS411 | Ethical Hacking II | 3 |
| CIS425L | Advanced Defense and Countermeasures Lab | 1 |
| CIS491 | Externship-CIS Sr. I-a | 1 |
Students in the B.S. in Computer & Information Science program develop planning, design, implementation, and support skills in operating systems, networking, software programs, and security. Students develop additional focused skills based on which major the student pursues. Students also learn principles of excellent customer service in order to assist clients with technical issues.
Upon successful completion of the Bachelor of Science in Computer & Information Science, graduates are able to:
Design, implement, and evaluate computer-based solutions that incorporate the appropriate computing requirements identified through the analysis of specific organizational or computing problems
Function effectively on teams to establish goals, plan tasks, meet deadlines, manage risk, and produce deliverables
Apply written, oral, and graphical communication in both technical and non-technical environments
Evaluate and use appropriate technical literature
Engage in continuous professional development through user groups, associations, conferences, readings, research, and other channels
Develop and apply ethical and legal best practices in the maintenance and security of information and systems
Develop cloud computing tools
In addition to the B.S. CIS Program Outcomes, students in the Cyber and Information Security Technology Major learn about installing, securing, testing, and maintaining computer networks.
Upon successful completion of the Cyber and Information Security Technology Major - Cybersecurity Track, graduates are able to:
Plan, design, configure and administer a network and security infrastructure
Maintain, monitor, and troubleshoot a network and security infrastructure
Assess and implement technical and non-technical security controls to protect an organization from threats and vulnerabilities