How Much Does a Cyber Security Specialist Make?
Cyber security is a growing field. Our lives are more and more online, our money and reputations are digital. As information moves to the cloud, securing it becomes more of a challenge.
What does a Cyber Security Specialist Do?
Cyber security specialists monitor, test, and troubleshoot security systems. They need to know about security products and how to operate and install them. They are also expected to educate employees on proper security techniques and how to protect their data, and may establish security policies.
What kind of Pay will a Cyber Security Specialist Earn?
According to the Bureau of Labor Statistics (BLS), information security analysts have a median pay of $90,120 per year. Equally important, the BLS anticipates that computer security jobs will grow 18% during the period from 2014 to 2024, higher than the average for jobs in computing and much higher than the 7% projected average for all jobs.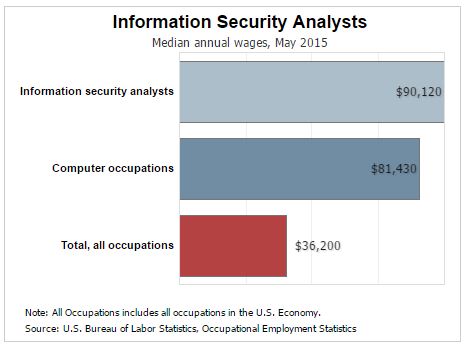 Salaries tend to be higher in major metropolitan areas, and some information security analysts earn over $140,000. A lot of security specialists work for the government. Thus, the job has the potential for high earnings, and some individuals may move up to security manager - the person in charge of computer security for a larger company. Be aware that some computer security specialists are paid hourly, but most are on salary.
How do you Become a Cyber Security Specialist?
A lot of security specialists start out as network administrators or system administrators. Having a degree in information science or cybersecurity certainly helps. The wide variety in pay reflects differences in location and company size. As mentioned, a lot of cyber security specialists work for the government. Others are employed by financial organizations, military contractors and, of course, IT services companies - especially those that handle other people's data in the cloud.

There are also cybersecurity consulting firms, and some specialists may eventually branch out on their own to claim more profit - and more risk. Consulting firms tend to work with companies too small to hire their own specialists, as most companies prefer their cyber security specialists to be full time employees. Which does mean that healthcare and other benefits are likely.
Also, because of the sensitive nature of the work, companies prefer to keep employees long term - which can help with job security and give you the chance to earn retention bonuses and advance within the company. (Some companies may hire entry level computer security specialists in house, meaning that you might be able to move to this position from a lower paid network administrator job in the same company).
How does Career Growth Look for Cyber Security Specialists?
Because of the growth factors, it is likely that cyber security salaries will remain high and perhaps even increase in the future. The demand for this kind of work is not going anywhere, as even ordinary people begin to realize that their data, money, and identities need to be protected.
In short, cyber security specialists tend to be well paid even by the standards of IT, and are working in a growth area with higher levels of job security than most fields.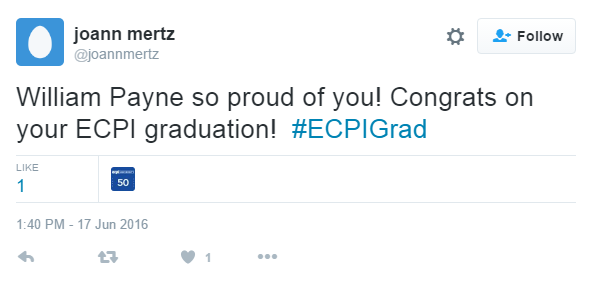 As of right now, relatively few cyber security specialists have degrees in that specific field. ECPI University offers an associate degree, a bachelor's degree, and a master's degree in cyber security. Depending on your level of education and experience in the field, this might help prepare you for an exciting job as a cyber security specialist. Contact us today to find out about these courses and how to get into this lucrative field.
It could be the Best Decision You Ever Make!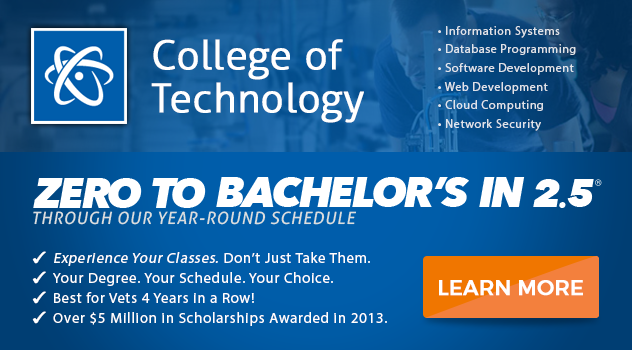 DISCLAIMER – ECPI University makes no claim, warranty, or guarantee as to actual employability or earning potential to current, past or future students or graduates of any educational program we offer. The ECPI University website is published for informational purposes only. Every effort is made to ensure the accuracy of information contained on the ECPI.edu domain; however, no warranty of accuracy is made. No contractual rights, either expressed or implied, are created by its content.
Gainful Employment Information – Cybersecurity - Master's
Gainful Employment Information – Cyber and Network Security - Bachelor's
For more information about ECPI University or any of our programs click here: http://www.ecpi.edu/ or http://ow.ly/Ca1ya.