Are the ECPI University Nursing Programs Accredited?
As an individual, your ability to gauge the quality of a school might be limited. That is why accrediting agencies exist.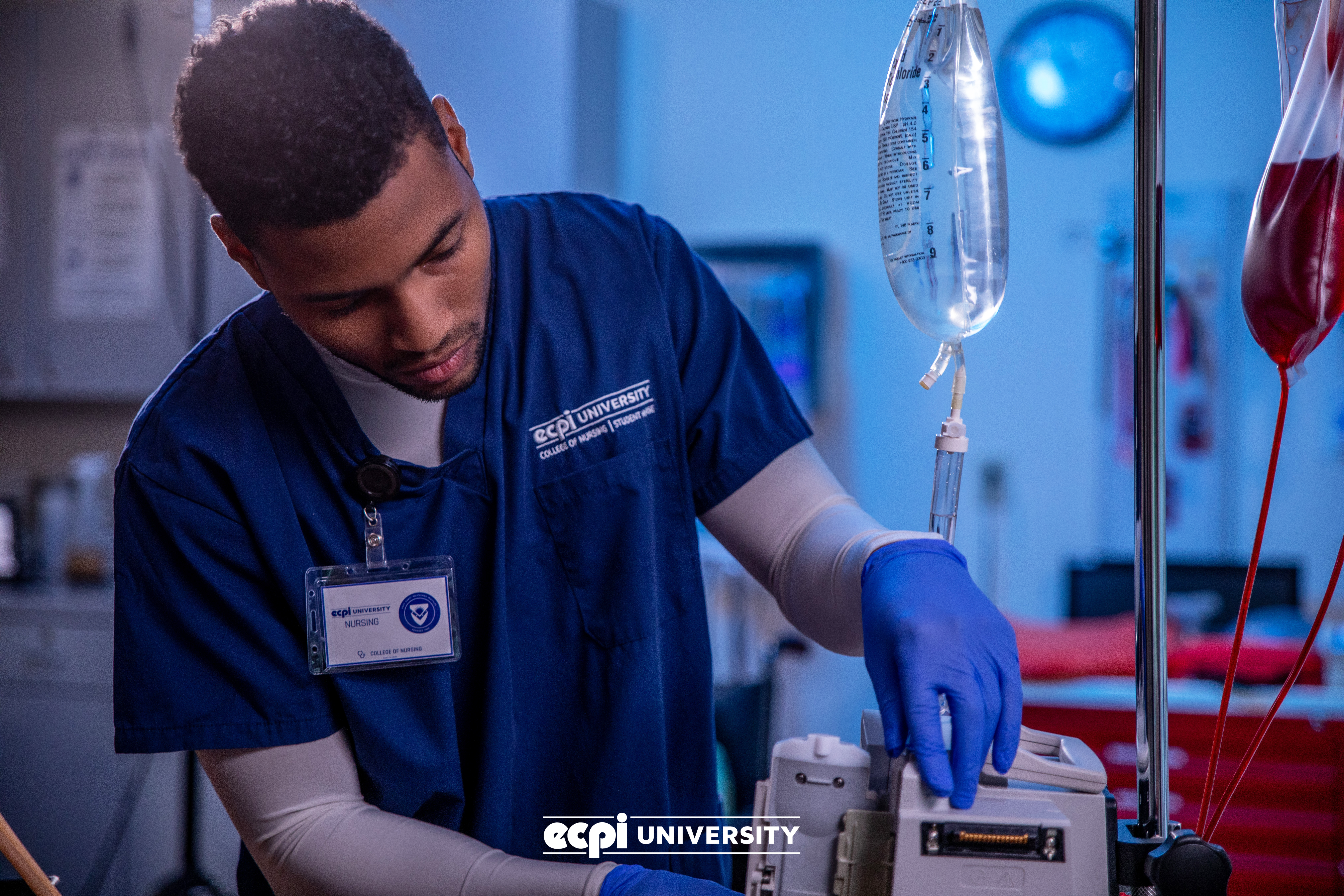 Choosing a college of nursing can feel overwhelming. How can you tell which nursing school is right for you? As an individual, your ability to gauge the quality of a school might be limited. That is why accrediting agencies exist: to verify that quality standards are met and to ensure that diplomas or degrees hold value in the outside world.

Why is Accreditation so Important When Considering a Nursing School?
Accreditation signifies the validity of an academic institution or program and demonstrates its commitment to quality.
An accrediting body conducts reviews to determine whether predefined quality standards are being met. These quality standards are widely agreed-upon and are designed to standardize experiences between accredited institutions. The nursing school must be re-evaluated periodically to verify its ongoing quality, and to initiate a cycle of continuous improvement and growth.
When nursing schools are evaluated by the same accrediting organization, it demonstrates that all nursing programs (regardless of the school) deliver similar and standardized academic courses required as knowledge and training.
That is not to say that each nursing school is the same, nor are all accrediting bodies created equal.
Who Accredits Nursing Schools?
An accreditation can be broad, spanning an entire school or institution, or it can be specialized to particular programs (such as nursing, engineering, business, etc.). Some states require nursing schools to be accredited before nursing students can take state licensure exams to practice nursing. Others only require approval from the state board of nursing in that state. Two of the most widely recognized accrediting bodies are the CCNE and the ACEN, defined below.
CCNE - The Commission on Collegiate Nursing Education
The Commission on Collegiate Nursing Education (CCNE) is an autonomous, nongovernmental accrediting agency serving higher education institutions and healthcare organizations in the United States. The CCNE is officially recognized by the U.S. Secretary of Education as a national accreditation agency.
The mission and purpose of the CCNE is as follows:
Community. The CCNE accredits nursing schools and programs for the protection of the community (including nurses, nursing students, and patients) by ensuring that nursing programs have mission statements, goals, and standardized outcomes (i.e., graduates who are prepared to fill the roles they have trained for).
Goals. Setting outcome goals is helpful for determining the success of a particular nursing program. If a specific institution or nursing degree program regularly produces inconsistent outcomes (nurses who are not prepared or knowledgeable in what is expected) then it is not meeting the desired goals set forth by the institution.
Quality. It is a spectrum, and it is critical for the CCNE to assess whether the nursing program is meeting accreditation standards, and to what extent.
Identify. Defining the purpose and values of accreditation publicly is only a piece of the puzzle. The CCNE also identifies nursing programs which meet standards, and maintains a database of accredited schools and programs.
Improve. As a self-regulating cycle, the CCNE promotes continuous improvement in all nursing programs. This in turn promotes high quality standards amongst the ranks of professional nurses.
Once a college of nursing has applied for CCNE Accreditation, the organization sends a representative to perform an on-site evaluation. If all is found satisfactory, the institution is then accredited to award either graduate or undergraduate degrees (or both).
The nursing school must maintain standards for re-evaluation periods, provide progress reports on ongoing improvements, and send notice to CCNE when a program is changed significantly.
ACEN - The Accreditation Commission for Education in Nursing
The Accreditation Commission for Education in Nursing (ACEN) is the oldest nursing education accreditor, and one of the largest specialized accrediting agencies in the U.S. and internationally. The ACEN is recognized by the U.S. Department of Education (USDE) and the Council for Higher Education Accreditation (CHEA).
To be accredited by the ACEN, the institution must demonstrate that their programs are able to meet educational quality standards as defined in the official ACEN Accreditation Manual: Standards and Criteria. The ACEN accredits all levels of nursing and transition-to-practice programs and conducts evaluations by process of peer-review for practical, diploma, associate, baccalaureate, and master's degrees in nursing.
What Accredited Nursing Programs Are Offered at ECPI University?
ECPI University is a regionally accredited university which offers accelerated degree programs in, among others, healthcare and nursing.
Regional accreditation is considered the most prestigious and rigorous type of accreditation, as it compares the institution in question to its competitors in a geographical region. The standards for regional accreditation are stricter, and admissions processes may be more selective.
ECPI University's College of Nursing offers the following nursing education programs which are all regionally accredited by the CCNE and ACEN:
CCNE Accredited:
ACEN Accredited:
Are You Ready to Enroll in an Accredited Nursing Program at ECPI University?
Accreditation is especially important when choosing a nursing school because in a nursing career, lives are at stake. Accreditation improves quality not just at the nursing school, but within the entire professional nursing industry.
Graduates of an accredited nursing school can be confident that their degree represents a quality education. Employers at healthcare facilities can rely on those graduates to meet expectations regarding knowledge, skills, and experience.
ECPI University is proud to offer nursing degree programs which have been accredited. Contact our admission department today to learn more, or visit one of our campuses in Virginia, North Carolina, South Carolina, Florida, or Texas.
Enroll at ECPI University today and turn your passion into a profession. It could be the Best Decision You Ever Make!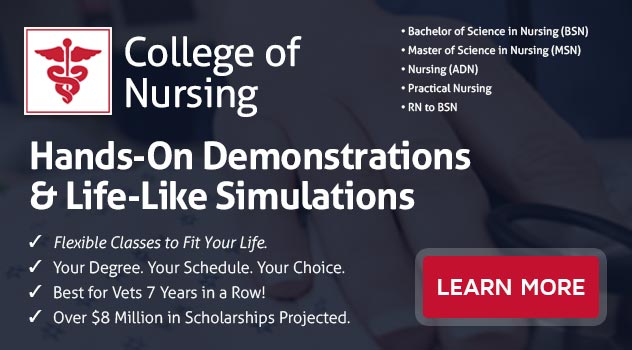 DISCLAIMER - ECPI University makes no claim, warranty, or guarantee as to actual employability or earning potential to current, past or future students or graduates of any educational program we offer. The ECPI University website is published for informational purposes only. Every effort is made to ensure the accuracy of information contained on the ECPI.edu domain; however, no warranty of accuracy is made. No contractual rights, either expressed or implied, are created by its content.
For more information about ECPI University or any of our programs Click Here.