ECPI University Course Catalog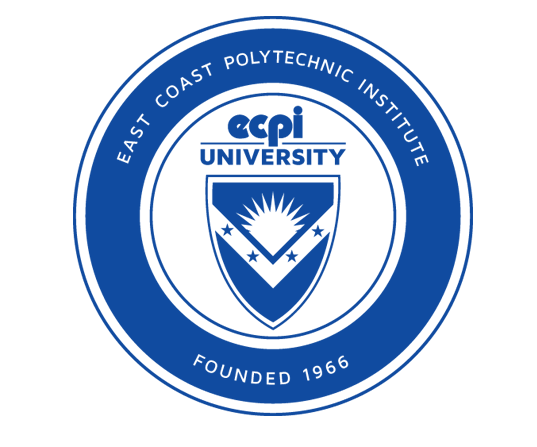 This Catalog contains information, policies, procedures, regulations and requirements that were correct at the time of publication and are subject to the terms and conditions of the Enrollment Agreement entered into between the Student and ECPI University. In keeping with the educational mission of the University, the information, policies, procedures, regulations and requirements contained herein are continually being reviewed, changed and updated. Consequently, this document cannot be considered binding. Students are responsible for keeping informed of official policies and meeting all relevant requirements. When required changes to the Catalog occur, they will be communicated through catalog inserts and other means until a revised edition of the Catalog is published.
The policies in this Catalog have been approved under the authority of the ECPI University Board of Trustees and, therefore, constitute official University policy. Students should become familiar with the policies in this Catalog. These policies outline both student rights and student responsibilities.
The University reserves the right and authority at any time to alter any or all of the statements contained herein, to modify the requirements for admission and graduation, to change or discontinue programs of study, to amend any regulation or policy affecting the student body, to increase tuition and fees, to deny admission, to revoke an offer of admission and to dismiss from the University any student at any time, if it is deemed by the University to be in the best interest of the University, the University community, or the student to do so. The provisions of this publication are subject to change without notice and nothing in this publication may be considered as setting forth terms of a contract between a student or a prospective student and ECPI University.
The electronic Catalog is the official version as it is updated on a regular basis. A printed Catalog is available for individuals who do not have access to the electronic Catalog.
You may access the catalog and all inserts by CLICKING HERE!