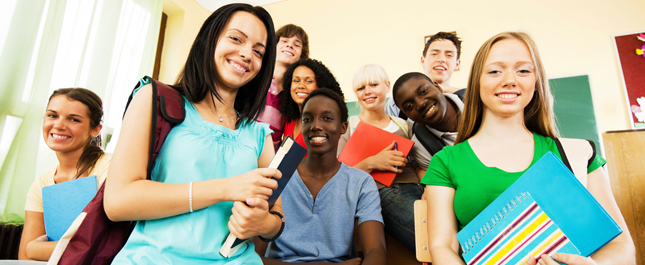 Looking for more information on ECPI University?
YOUR JOURNEY IS JUST BEGINNING
High school may be ending, but your journey toward a successful and fulfilling future is just beginning.
The decisions you make now are undoubtedly some of the biggest of your life, but choosing your next steps could be the toughest! ECPI University is here to make your educational decisions easier.
ECPI University offers almost 50 degree programs from Information Technology and Electronics Engineering to Nursing, Health Science, Business, Criminal Justice, and Culinary Arts. No matter which one of our colleges you select, our faculty and staff is ready to support you on your journey. In other words, your success is our success.
WHY ECPI?
For over 50 years, ECPI University has been building a reputation for offering degrees with a future. Our in-demand degree programs are designed to produce career-ready graduates so once you graduate, you'll be ready to hit the ground running. Here are just some of the benefits of receiving your education at ECPI University:
Accelerated Scheduling - Zero to Bachelor's in 2.5
Through our year-round, accelerated schedule, you could complete your bachelor's degree in as little as 2.5 years and an associate's in as little as 1.5 years (or less if you already have college credit). Get in, get out and get a head start in a rewarding career ahead of your friends attending traditional colleges. This is the number one reason high school graduates choose ECPI University.
Practical, Technology Enriched Learning
Our practical learning environment empowers students to learn by doing. To complement a strong theoretical foundation, we employ a range of interactive tools including simulations, virtualizations, and immersive labs, while adopting new and emerging technologies to provide a richer educational experience.
Student Centric
Environment
Your success is our priority, and our career services team will prepare you for your new career from orientation until your new career begins. Whether it is providing résumé and interview assistance, or helping secure your dream job, your success is our priority. We understand that our job is not done at graduation—you chose ECPI University to prepare you for a long-term, rewarding and enjoyable career.
Curriculum That Prepares You For Today's World
We work with our community, business partners and industry leaders to develop course content and curriculum that meets the needs of employers and the jobs of today and tomorrow. Our valuable employer partnerships also open doors for career-ready graduates.
Great Value in Education
We aim to be your best value in higher education. We make college both affordable and predictable. Our fast-paced schedule means shorter time to graduation . . . time is money!
Affordability
For high school graduates, choosing the right school is a big decision, but figuring out how to pay for it may be an even bigger one. Here at ECPI University we want to make sure you are as prepared as possible to start your educational journey, and have established several scholarships to assist students in financing their education.
HOW TO APPLY
The next step is straightforward. Simply contact our admissions department and schedule an appointment to visit one of our campuses. We will discuss your goals, interests, and needs to ensure ECPI University is a good fit. We'll also introduce you to educational opportunities, programs of study, student services, career services, and give you a tour of our campus.
Contact Admissions:
Phone: 1-844-334-4466
Email: info@ecpi.edu
or Request Information through our Convenient Online Form.