Electronics Engineering Technology (EET) - Newport News
In the 1890s, electric streetcars linked the Peninsula towns and cities for the first time. Newport News, Hampton, and Old Point Comfort were now joined by the power of electrification, leading to a boom in tourism and newfound freedom for American workers. More than 100 years later, with every home, business, and industry tied to the electrical grid, streetcars have fallen to history and the automobile. We are no longer linked by iron rails and humming wires overhead, but by the internet and machines pulsing at 120 and 220 volts.
From the Peninsula we can fly all over the world, or stay safely in our homes and surf the worldwide web. We can even use it to look up old pictures of those quaint streetcars, once the newest technology, and now mere dots in history. Newport News, however, is still very much at the forefront of innovation. Electronics engineering and engineering technology are vital parts of Newport News' economy.
The Impact of Electronics Engineering in Newport News
The movement of some of matter's tiniest particles—electrons—created the movement of our country into an electrified nation. Electricity is at the base of nearly everything we do. From communication to construction, electrical machines and solid-state electronics permeate every facet of our lives. Satellite phones, cable television, wi-fi, cellular, and landline telephones all depend on electricity to make them work. Industry powers huge machines using electrical motors.
The giant lifting cranes at shipyards, such as those dotting the James River in Newport News, run off electricity. Imagine replacing all those electrical motors with diesel, gasoline, or steam powered engines. Our nation's skies would be black, our rain nearly toxic. Our hospitals would be filled with gasping, choking patients. Newport News and the world depend on reliable, efficient electronic technology.
Keeping those electronics in service, connecting devices to machines and each other, and finding new and more energy-efficient ways to produce more for less money are all jobs for electronics engineering technologists.
Career Fields in Electronics Engineering
In the Newport News area, with the right education, you could work in several fields: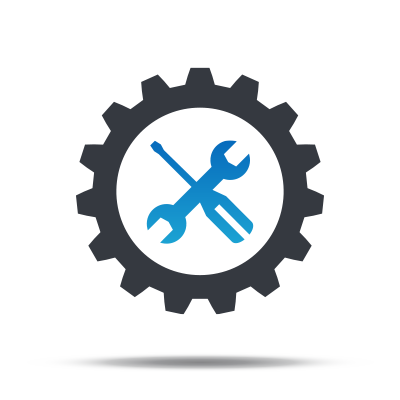 Electrical/Computer Engineering Technologist
Industrial Engineering Technologist
Product Engineer Technologist
Project Manager
Employment Opportunities in the Region
With a degree in electronics engineering technology from ECPI University, you could work at many Newport News and regional industries, including:
General Dynamics Information Technology
Lockheed Martin
ALCOA
CTR Group
SIMCO Electronics
L-3 Communications
You would be hard-pressed to find an industry or local company that does not benefit from the skills of electrical engineers and technologists.
Engineering technologists are the bridge between electrical engineers and technicians. They help engineers turn abstract concepts into functioning machines, and they help technicians troubleshoot and repair those machines.
You may not connect natural gas distribution work with electronics engineering technology, but consider Virginia Natural Gas's recent project to extend gas pipelines to the Newport News Shipyard, a project that involved the skills of drillers, heavy equipment operators, and, yes, electronics engineering technologists.
It's a Team Effort at ECPI University Newport News
When you pursue an Associate of Science degree in Electronics Engineering Technology or a Bachelor of Science degree in electronics engineering technology at ECPI University's Newport News campus on Omni Boulevard, you are part of a team. You, your classmates, your instructors, and professors are all joined not just by your desire to get a great education, but by your connections to the local professional community.
Local industries work with ECPI University's students for mutual benefit. You practice your craft in real-world situations, and the companies benefit from your current knowledge. Some of the companies ECPI University partners with locally include:
Ball Corporation
Electronic Systems
Many other Newport News companies hire ECPI University technologists coming from either the 1.5-year A.S. program or the 2.5 year B.S. program. Entry-level positions could land you in a shipyard, aerospace company, or major manufacturer.
Campus Connectivity: Community Minded
Your classmates form a vital part of your experience when gaining the skills needed to be an electronics engineering technologist. ECPI University offers clubs and organizations, non-profit volunteer opportunities, and paths to professional networking. The Business Club can help groom you for interviews; the Gaming Club can provide a much-needed break from studies.
Community outreach in Newport News by ECPI University students can put you in the midst of the Girls Get IT organization, American Cancer Society, or the local food bank. When you start giving back, you find new ways to apply your skills and knowledge to benefit everyone, including yourself.
You may be the person a Newport News non-profit needs to rewire their office network, or add wireless connectivity. You may inspire a young woman to pursue a career in science, mathematics, or technology through Girls Get IT.
Education Matters
With ECPI University's multiple offerings at Newport News, you can select the program better suited to you:

Associate's Degree
Pursue the Associate of Science Degree in Electronics Engineering Technology—Earn your A.S. in as little as 1.5 years

Bachelor's Degree
Earn the Bachelor of Science Degree in Electronics Engineering Technology with a concentration in Electronics Engineering Technology—Earn your B.S. degree in as little as 2.5 years
Each program offers practical work along with theory. You learn software and semiconductors, digital systems and data communication. You become comfortable with equipment and people. You learn to tackle problems as a team player and as a respected expert.
Part of the job of an electronics engineering technologist is to translate the sometimes-impenetrable thinking of an electronics engineer into understandable, clear communication. ECPI University emphasizes business communication skills, too, so you leave the program able to listen to and talk with all types of people, from consumers to creators of innovative devices.
Contact ECPI University Newport News
Getting your education from a local, trusted institution makes sense. You can keep your current job, stay in your current living situation, minimize your commute, and pursue a stronger future at a lower expense than going far afield. Newport News is home to not just great people, but great ideas. Contact ECPI University today! -- You can call, toll-free, (844) 611-0618) to learn about the Engineering Technology program available to you, locally, at our Newport News campus.