ECPI to Celebrate Tech Education and Careers All October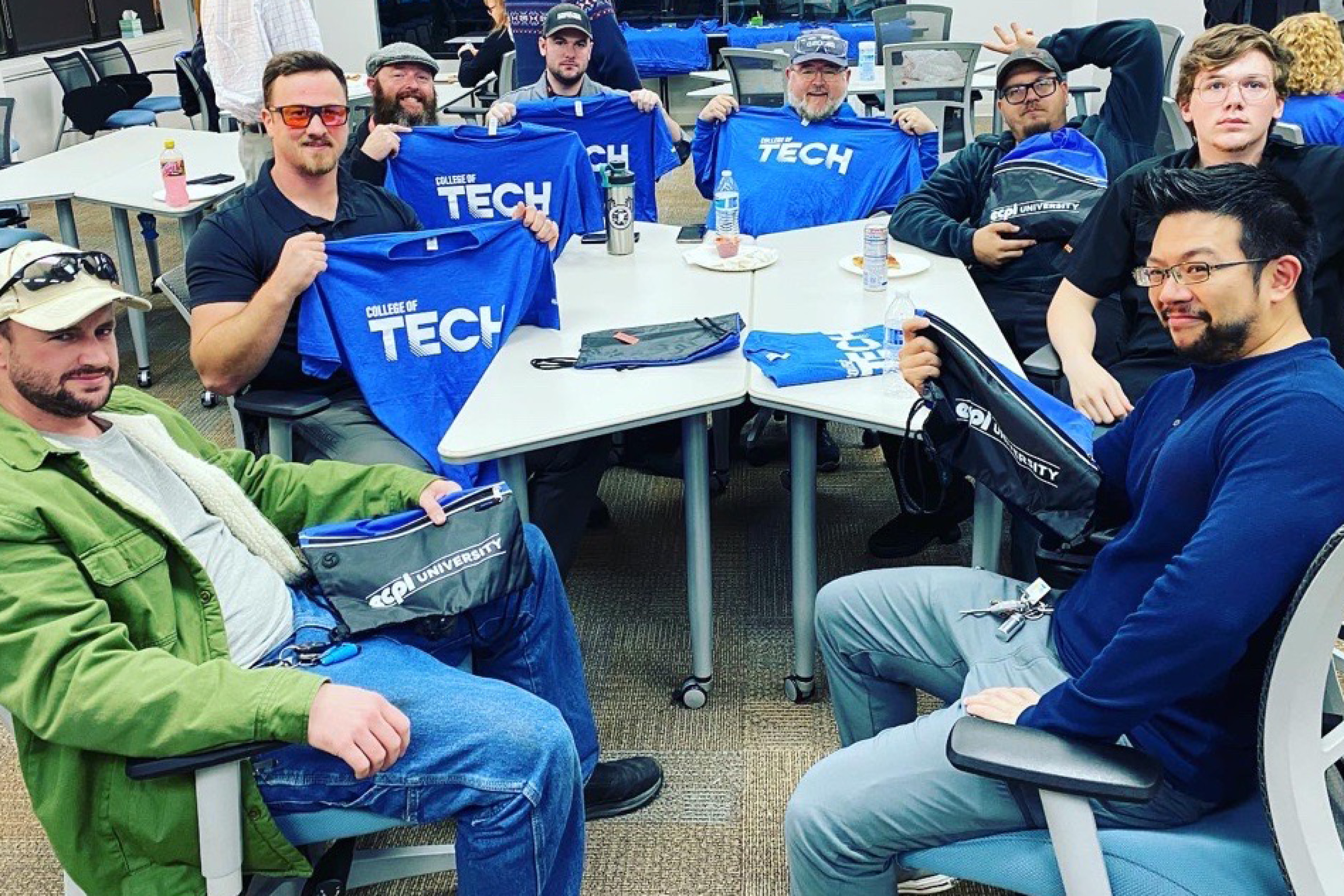 When the leaves begin to change and the air grows cooler for early morning classes, that's when ECPI University faculty and staff start gearing up for Tech Month.
The university sets aside the month of October to commemorate its history in technology education, encourage the next generation of tech students, and provide awareness of the vital careers that ensure our world's connection, productivity, and security.
ECPI's History in Technology
ECPI University is a pioneer in technology education, starting in 1966 as one of the first schools to offer computer programming classes. It was the beginning of the university's trademark hands-on education model, and ECPI's longstanding commitment to develop and deliver quality industry-driven technology programs.
ECPI University has grown beyond those early days of programming punch cards, and today offers associate, bachelor's, and master's degrees in both Information Technology (IT) and Engineering Technology (ET) at ground campuses in five states, and nationwide with ECPI University Online. ECPI's College of Technology represents around half of its student population.
The Use of Technology
Technology and innovation are woven into the fabric of the university, from ECPI's core values to its curriculum development. ECPI integrates thoughtful use of technology in the design of its engineering and cyber labs…but did you know that the university's nursing programs also benefit from technology? ECPI nursing students have their own innovation incorporated into their program with Anatomage tables, high-fidelity simulations, and even an eHospital.
2023 Tech Month Schedule
October may traditionally be Cybersecurity Awareness Month, but instead of recognizing this one field, ECPI University strives to support all technology education and careers for Tech Month. Now in its second year, ECPI University is celebrating technology with a full month of activities from October 1-31.
To meet an increased interest in ECPI's technology education and careers, the university has also added an educational component to Tech Month. Through tips, panels, webinars, and a special Open House, interested individuals – no matter the experience level – can feel confident to pursue a tech program that aligns with their interests, schedules, and career goals.
Join us for one or more of the following events/activities:
October 1-31 – Daily!
Find daily tips, myth busters, informational webinars, and more across ECPI University's social media channels on Facebook, Instagram, Twitter, and LinkedIn. Save the date for viewing our technology alumni panels, which will debut on socials October 3, 17, and 31.
October 10 – 7:00 p.m. EST
Learning how to secure networks from attack! RSVP for this online webinar.
October 11 – 7:00 p.m. EST
Hands-on Engineering Programs in a virtual classroom. RSVP for this online webinar.
October 13 – 8:00 a.m. – 5:00 p.m. EST
ECPI's Orlando campus is holding its second annual Central Florida Cybersecurity Summit with an all-female lineup of experts and speakers. RSVP for the "Women in Cybersecurity"-themed event.
October 16-20 - Mornings
ECPI Campus Presidents are "talking tech" on local morning TV talk shows the week of October 16-20th, chatting about our tech programs, ECPI's rich history in technology education, and inviting the public to the upcoming October 21st Open House.
October 17 – 7:00 p.m. EST
Leveraging certification in your CIS career. RSVP for this online webinar.
October 18 – 7:00 p.m. EST
Engineering vs Engineering Technology. RSVP for this online webinar. 
October 21 – 9:00 a.m. – 2:00 p.m. EST 
ECPI University is holding an Open House at all campuses. Visit a campus near you and learn what makes ECPI University so unique.  Explore the campus, participate in live demonstrations, meet faculty, and chat with admissions and financial aid advisors. This event is open to all programs not just Technology programs. RSVP for On-Campus Open House.
October 21 – 1:00 p.m. EST
Getting Started with ECPI University Online Campus: Financing Your Education, Student Support, and Career Services. RSVP for the Online Open House.
October 23-31 – Various Times
Each campus will host its own on-campus celebration for technology students and faculty. They'll receive this year's one-of-a-kind ECPI Tech Month t-shirt, cake, and more!