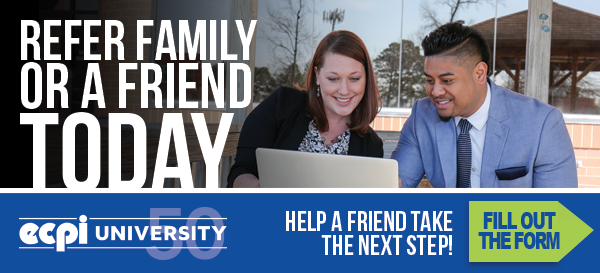 Now that you have experienced all that ECPI has to offer students, can you think of a friend or family member who would thrive at the University?
Please take a moment and fill out our referral. Tell us who you think would benefit from an ECPI University education.
Once completed, one of our knowledgeable advisors will contact your friend to answer any questions they may have about ECPI University and what program they may be interested in.