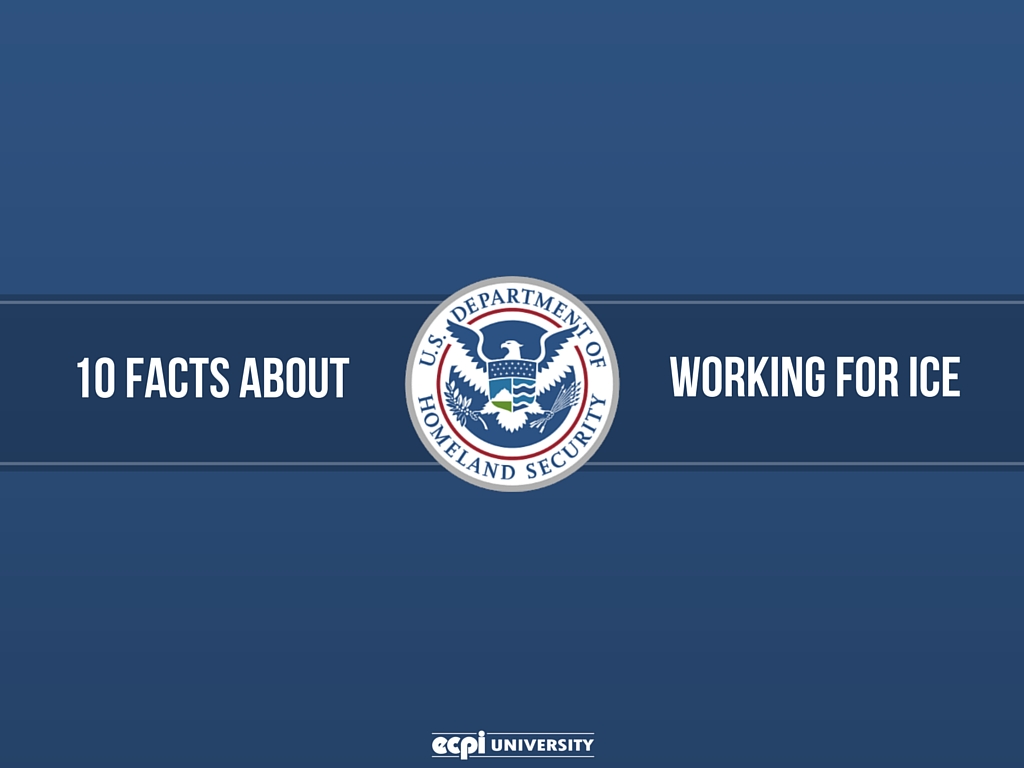 10 Facts about Working for Immigration and Customs Enforcement (ICE)
Immigration and Customs Enforcement (ICE) is responsible for enforcing U.S. immigration, trade, and customs laws, and is the largest agency performing investigations within the Department of Homeland Security (DHS). Their primary mission, executed through enforcing over 400 federal statutes, is to promote public safety and homeland security. 
While both ICE and the DHS appear in news stories regularly, that depiction may not provide an accurate picture of ICE. If you're interested in a future in law enforcement, or you have a strong affinity with the work that ICE and the DHS are doing, looking more closely at ICE and what working there entails might help you in your homeland security decisions.
Here are 10 facts you might not have known about working for ICE:
1. ICE is a pretty big deal. Like, everywhere.
ICE employs more than 20,000 people in over 400 offices in the U.S. and abroad.
2. ICE is full of trained talent.
Most jobs at ICE require either experience within DHS or a relevant degree.
3. ICE is willing to train you.
ICE has both an internship program for current students and a training program for recent graduates. Both of these programs create a path for students to prove themselves and enter into permanent positions. 
4. Most of ICE's work isn't on a border.
As the largest responsibility for ICE, Immigration Enforcement requires a significant number of ICE employees near the border, but the majority of work occurs in interior cities far from the border. 

5. ICE cracks down on unauthorized workers.
A large area of concern for ICE special agents is enforcing immigration laws against businesses who take advantage of unauthorized workers with low pay and poor working conditions. 
6. ICE has a hand in addressing human trafficking and child exploitation.
In addition to enforcing illegal immigration, ICE special agents enforce statutes to address the problems of human trafficking and child exploitation, both in the U.S. and abroad. 
7. ICE protects us against prohibited trade.
ICE's responsibility to stop illegal trade does predominately include guns, money, and drugs, but ICE also deals with illegal and counterfeit merchandise coming in to the U.S. These could include stopping the trade of child pornography, or returning stolen cultural treasures to their rightful owners. 
8. ICE conducts a staggering number of removals each year.
ICE conducts over 300,000 removals a year. Of these, more than half involve individuals previously convicted of a crime. One third of the removals are from the interior of the U.S. with the rest occurring as individuals try to enter the country illegally. 85 percent of the interior removals are individuals convicted of a crime. 
9. ICE isn't just law enforcement.
In addition to law enforcement positions, there are a wide range of professional and administrative positions within ICE. These include financial experts, cyber-crime specialists, litigators, and various technical, professional, administrative, and management employees that directly support the law enforcement mission.
10. ICE has positions you may have never considered.
ICE is full of positions that you may have never thought of. Some include:
Auditor - This role involves a variety of assignments connected with the site audits of suspected criminal organizations. Tasks include on-site review of financial and employment documents, and complex financial audits of records of businesses and criminal organizations. Knowledge and skills for this job include audit procedures, statistical techniques, and data analysis. 
Criminal Research Specialist – This job has responsibility for a wide range of duties for investigations around financial issues, smuggling, infrastructure, and national security. Duties include providing briefings, advice, and assistance on intelligence operations and conducting complex analysis and research for HSI. 
Intelligence Officer – This role interfaces with ICE intelligence agents and the larger intelligence community to gather and analyze information to provide to field offices involved in criminal investigations. 
Intelligence Research Specialist – Supporting intelligence agents, this position is responsible for analyzing and evaluating the gathered information and creating intelligence reports and other products. 
Investigative Assistant –The Investigative Assistant assists the investigation with technical, administrative, and clerical support assisting with case research, trial prep, and seizure reports. During a mobile investigation, the assistant will monitor the base station radio and coordinate information between agents as needed. 
Mission Support Specialist – This role is like a super admin support for a local office operations. Responsibilities can include managing the technology, telecommunications, budget, procurement, HR, training, and facility maintenance for the office, evaluating and suggesting improvements, and acting as the main communication point with vendors and other organizations within the agency. 
Technical Enforcement Officer - This role works with criminal investigators and provides knowledge in electronic surveillance devices and systems. In addition to providing expertise for planning, this job serves as part of investigative and high-risk special operations teams, performing covert, court-ordered installation of surveillance equipment on the property of criminal investigation targets. 
If I would have gone straight to ECPI from high school I would have had my bachelors in Criminal Justice at the age of 19

— Emily Cabrera (@__emmagiselle) June 5, 2015
The jobs available at ICE cover diverse areas of interest with jobs ranging from creating reports to performing covert operations. If you're thinking about a job with Immigration and Customs Enforcement (ICE), look at our Bachelor of Science degree in Criminal Justice with a concentration in Homeland Security at ECPI University and get started in the right direction. It could be the Best Decision You Ever Make!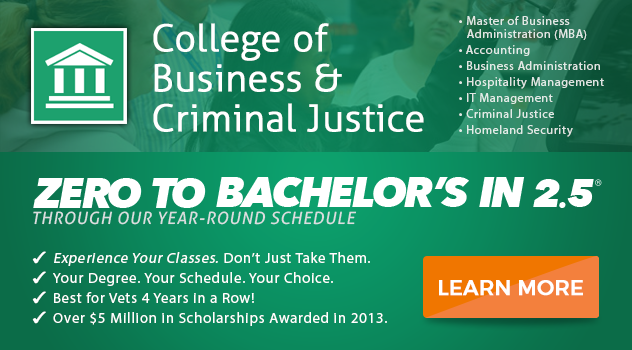 DISCLAIMER – ECPI University makes no claim, warranty or guarantee as to actual employability or earning potential to current, past or future students or graduates of any educational program we offer. The ECPI University website is published for informational purposes only. Every effort is made to ensure the accuracy of information contained on the ECPI.edu domain; however, no warranty of accuracy is made. No contractual rights, either expressed or implied, are created by its content.
For more information about ECPI University or any of our programs click here: http://www.ecpi.edu/ or http://ow.ly/Ca1ya.