10 Things about Cyber Security You Need to Know to Study it
Most modern businesses have incorporated cyber security solutions into their operations to increase efficiency. In general, administrative, accounting, marketing, communication and clerical tasks in companies are being performed on digital platforms. This shift has notable advantages, including speed, usage of few paper resources, and effective collaboration between employees.
As a result, numerous enterprises have managed to increase their productivity and revenue, and reduce losses related to common inefficiencies. On the other hand, the use of IT for the management of company data and processes presents a significant risk for businesses. There are numerous threats which can compromise the digital platform.
In simple terms, corporations and organizations with IT are frequently attacked by hackers and other malicious characters. This often leads to loss of critical data, business continuity compromise, financial expenses and loss of customer trust. 

This field is focused on detecting, preventing and managing the threats on digital platforms. The responsibilities also encompass setting up security measures and performing regular monitoring of network activities.
Most people who work in this field earn at least a bachelor's degree in cybersecurity or a similar field. They need specialized knowledge to help stop hackers and repair the damage done to systems. Here are some introductory facts about hacking and cybersecurity for someone interested in the career field.
10. Most cyber threats can be prevented.
There are numerous reports on companies that have been attacked by hackers and lost significant revenue. While these threats look complex and sophisticated to an inexperienced eye, most of them can be prevented by establishing the right security measures.
9. Poor email security poses major threats.
One of the main causes of poor company security is email messages. Often, malicious people will send phishing emails, which attempt to obtain confidential company information by installing malware into the network or redirecting to compromised domains.
8. Mobile phones can cause security breaches.
More companies are relying on mobile devices such as smartphones and tablets to perform operations out of the office. While this is efficient, a device without the right protective measures can be easily compromised through theft or hacking.
7. IoT will present new security challenges.
The future of the business world is in the Internet of Things (IoT), which seeks to interconnect all digital resources. This integration will improve efficiency, but great expertise will be required to handle the new threats.
6. Most companies avoid encryption.
Encryption is a well-known concept which is designed to prevent outsiders from reading confidential data if they do access it. Most companies favor this security measure, but unfortunately have not implemented it into their organizations.
5. Attacks cause loss of customer trust.
When hackers attack a company, the customers tend to lose trust in them. This is particularly true for enterprises, which are entrusted with financial information. Therefore, even if the company recovers their information, recovering their customer's trust will be more difficult.
4. Downtime can cripple businesses.
Cyber-attacks cause downtime in business. A normal company will take time away to regroup and restore the systems. The downtime can be crippling because the time taken will allow customers to shift their attention to competitors.
3. Employee negligence can compromise network security.
The most significant cyber threats come from hackers and their malicious software. However, employee negligence can contribute to the loss of data and security breaches. This aspect should be accounted for when setting up cyber security measures.
2. IT security intelligence is underutilized.
Intelligence on cyber security threats is available on numerous platforms with IT professionals. However, this information is not utilized in most companies because technicians are unaware. As a potential specialist, you should know the importance of being aware.
Do you think you have what it takes to become a cybersecurity expert? If you're interested in earning a Bachelor of Science Degree in Computer and Information Science with a Major in Cyber and Network Security, consider ECPI University for the education you'll need to make a difference. For more information, connect with a friendly admissions representative today.
It could be the Best Decision You Ever Make!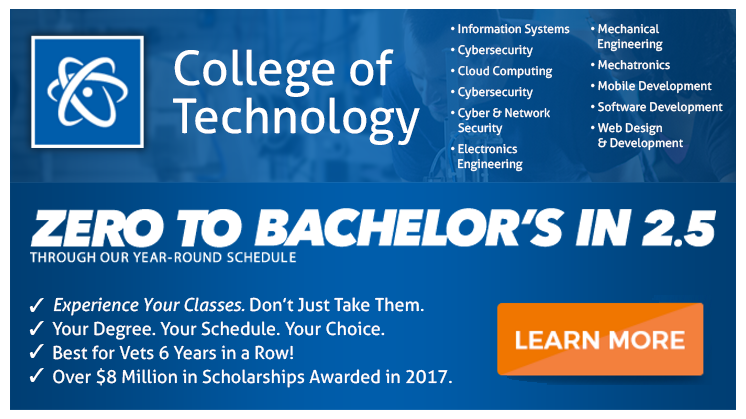 DISCLAIMER – ECPI University makes no claim, warranty, or guarantee as to actual employability or earning potential to current, past or future students or graduates of any educational program we offer. The ECPI University website is published for informational purposes only. Every effort is made to ensure the accuracy of information contained on the ECPI.edu domain; however, no warranty of accuracy is made. No contractual rights, either expressed or implied, are created by its content.
For more information about ECPI University or any of our programs click here: http://www.ecpi.edu/ or http://ow.ly/Ca1ya.