Whether you're trying to start a new business after your college career or looking to expand what you're already doing in your current career, you may need some pointers. Pinterest is a clever and creative way for chefs and managers in food service to get ideas about perfecting their service.
Check out the top 13 Food Service Pinterest boards below:
This board offers ideas for everything from college snacking to farm-based initiatives. The range of ideas is perfect for the food service manager interested in staying invested in trends to not only draw in customers, but to appeal to their lifestyle.
If you're trying to stay as green, fresh, and local as possible, it can be difficult to maintain produce, meats, and dairy products. This board is dedicated to canning, preserving, and understanding shelf life of products.
If you're hoping to own your own restaurant or understand what your potential boss wants from you, this board is here to help. It features tips from advertising and profiteering to verifying shelf life and handling customer complaints.
4. B: Business
Focused on starting a new food service business from the ground up, this board offers tips for using PayPal, practicing business etiquette and advice from up-and-coming chefs. This board encourages entrepreneurial standards and explains venture capitalists and legal actions in addition to the standard training tips.
This board shares how to avoid becoming a toxic employee, how to utilize social media, and how to look and dress appropriately for various jobs. Typically, these cartoon-style demonstrations can be humorous while also incredibly informative. 
While not one single board, Food Management is an account worth following for its diversity of trending foods from snacks and desserts to kid-friendly foods and vegan ideas. Tips are even given to break down the differences in food style preferences depending on whether the customer is a baby boomer or millennial.
Encapsulating everything from the details of hand washing to inciting motivation, this board is perfect for self-marketing. Tips include how catering and food service varies from country to country and how to engage your customers as well as financial assets.
8. Job Profiles
This board focuses on laying out the various careers within the gamut of food service management, including average pay, employment, and best places for specific careers. From barista and butcher to manager and food prep, these descriptions can help potential restaurant owners understand the market their employees are interested in.
9. Food Service
Stretching from foods for the elderly to ideas for catering parties, this board focuses on serving a wide variety of people. It is also useful for determining when certain produce and flavors are in season and how to encourage coworkers or employees.
For those more visually stimulated, this board's infographics share information in a way pleasing to the eye. Topics range from technological tools for the industry to measuring the heat of various peppers. This board also offers information for those hoping to start their own business, be that food truck-style or pursuing healthcare food service.
Origin focuses on catering and decorative food presentation as well as recipe ideas. Tips for organic cooking, power food usage, and giving customers the greatest bang for their buck are included.
Focusing on presentation, catering, and themed food, this board offers tips and tricks for cooking as well as pleasing customers. Ideas range from naturally dying fruits for edible decor as well as providing multi-purpose food for display, eating, and even holding other food.
13. Culinary Arts
Saving the best for last, the ECPI University Pinterest board offers beginner's hospitality management tips, spice tips and tricks, and innovative gardening methods for hydroponic produce. From our own blog, you can explore tips and tricks to achieve your dreams and explore what your peers are excelling in.

Join Pinterest today to keep up with all of the boards catering to your food service management and hospitality questions. If you're not currently a student but have become inspired to learn more about the programs we offer, contact us today and learn how you can earn a Bachelor of Science in Food Service Management and begin an exciting career in the Culinary Arts! It could be the Best Decision You Ever Make!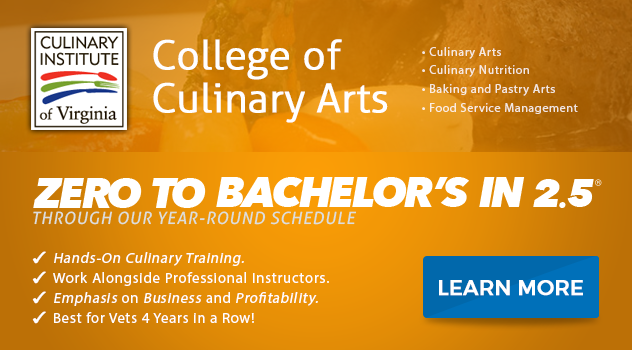 DISCLAIMER – ECPI University makes no claim, warranty or guarantee as to actual employability or earning potential to current, past or future students or graduates of any educational program we offer. The ECPI University website is published for informational purposes only. Every effort is made to ensure the accuracy of information contained on the ECPI.edu domain; however, no warranty of accuracy is made. No contractual rights, either expressed or implied, are created by its content.
Gainful Employment Information
For more information about ECPI University or any of our programs click here: http://www.ecpi.edu/ or http://ow.ly/Ca1ya.