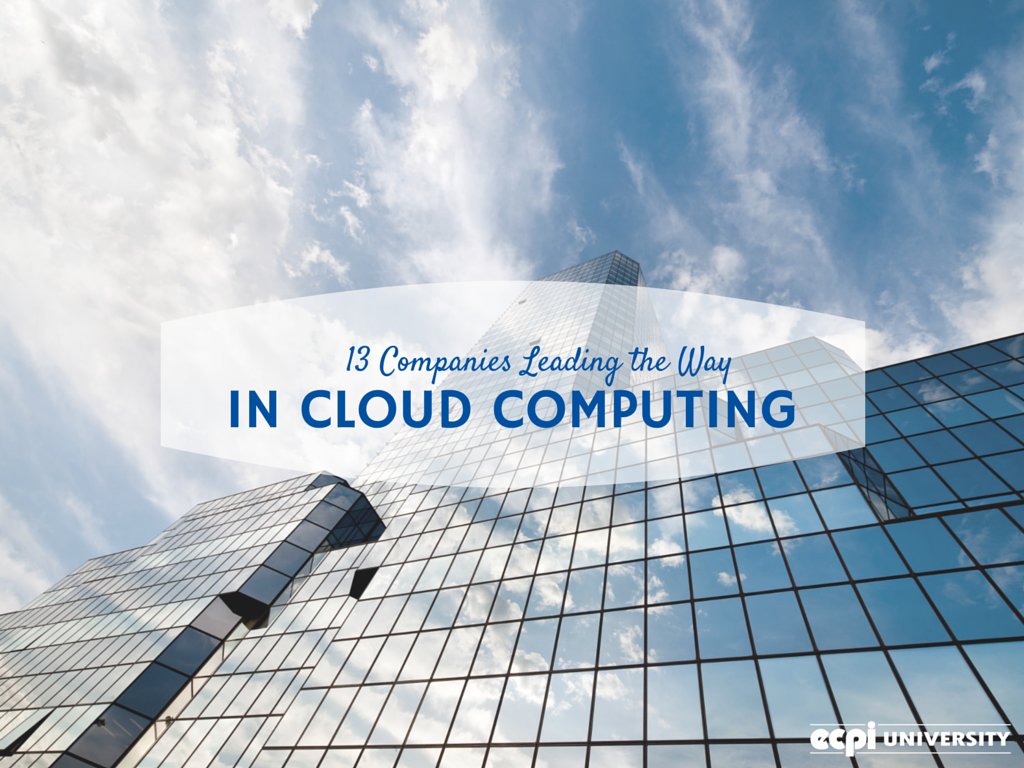 The power of cloud computing has fundamentally altered the way in which we use technology, creating versatile and customizable IT environments. A single desktop in a back office can now access terabytes worth of data that fill warehouse-sized server rooms, funnel it to software running on enterprise-level servers, and share the end result across the world within a matter of moments.
According to Pew Research, 69 percent of internet users have engaged in cloud computing, with that number growing to 87 percent when looking at the Millennials. By 2020, experts predict that most computer users will rely on cloud computing infrastructure. Forbes found that cloud computing enjoyed the second highest spending increase in the tech industry for 2015, growing an astonishing 42 percent.
The Bureau of Labor Statistics is predicting significant growth for the entire IT industry, with software system developers seeing more than 70% growth by 2020. These positions typically require a bachelor's degree and boast a median average wage (in 2011) of $94,570. 
The rapid growth of this industry is pushed by a collection of companies that are showcasing how the cloud can create a new world for IT professionals.
It's impossible to not list Google in anything related to the cloud. The company is a constant innovator and market dominator and is consistently rated one of the best employers in IT. 
Many of the companies on this list run their own business through Amazon's cloud. Amazon is and will continue to be a key innovator in the field. 
Keeping to a time-honored tradition of open sourcing, Rackspace uses open source cloud building methods along with its partner NASA (yes, that NASA) to create a fantastic cloud software that's powerful and free of charge. It is a serious competitor to VMware's vCloud and Citrix's CloudStack (who, incidentally, also helps contribute to RackSpace). 
A well-known name in the IT world, VMWare built vCloud, a software used to create private clouds, streamlining the process for shifting data from centers to cloud storage. 

Offers the incredibly popular Heroku, a cloud platform that makes it easy to get apps on the cloud by small developers. Salesforce.com has been a presence for over a decade in cloud computing. 

In short order, Citrix managed to make pretty significant waves in the cloud software development market, offering real competition to VMware's software and even donating a powerful open source cloud software, CloudStack, to Apache.  
Using Amazon's AWS, Red Hat uses openShift to help Linux fans utilize Amazon for application management, completely for free. This allows them to showcase their VMware competitive technology and eyeball interesting new projects in development.

Sensitive data has shifted from being secured on-site behind a firewall to the cloud, and knowing who has access to it and how it's secured has become more complicated and important. Cloudlock scans and identifies sensitive data, reports on its security, and provides encryption and security on Google Apps and Salesforce.com. 

The company developed a lifecycle management software that provides agile development processes end-to-end. It helps ease the transition from the development team to operation team.

It provides the tools to create digital, build-your-own-containers meant to broadly and easily deploy app packages across practically any platform with a lightweight infrastructure. They also have a jungle-themed HQ. Why? Because they can.  

Self-described as "platform as infrastructure," Jelastic aims to create a software package that self-monitors and actively analyzes applications within its environment, creating a more agile and intelligent platform that can scale easily. Their service integrates with Docker containers.
A platform that encrypts files stored in popular cloud storage services like DropBox, Google Drive, Box, and Microsoft's Sky Drive. Usable across a variety of platforms, demand from institutions helped drive the business towards Fortune 500 companies.
This start-up company is offering a dynamic inventory management system that will create a network of e-commerce products optimized for search and re-sellable in a network of thousands of partners. 
@ECPIUniversity I enrolled in ecpi U as an adult who already had a career in Law Enforcement. Time for a new career path in network security

— Hector P. Rosa II (@highspeedhec) February 10, 2015
Getting into the Cloud Computing Field
These innovators are just a few of the many companies that are rapidly rising and creating a demand for networking technicians who have their heads in the cloud. If you are looking for an engaging and rewarding field of work, get started today by earning a Bachelor of Science in Computer and Information Science with a concentration in Cloud Computing from ECPI University. It could be the Best Decision You Ever Make!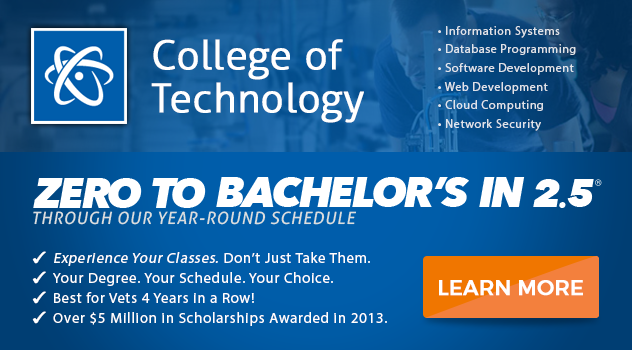 DISCLAIMER – ECPI University makes no claim, warranty or guarantee as to actual employability or earning potential to current, past or future students or graduates of any educational program we offer. The ECPI University website is published for informational purposes only. Every effort is made to ensure the accuracy of information contained on the ECPI.edu domain; however, no warranty of accuracy is made. No contractual rights, either expressed or implied, are created by its content.
Gainful Employment Information
For more information about ECPI University or any of our programs click here: http://www.ecpi.edu/ or http://ow.ly/Ca1ya.