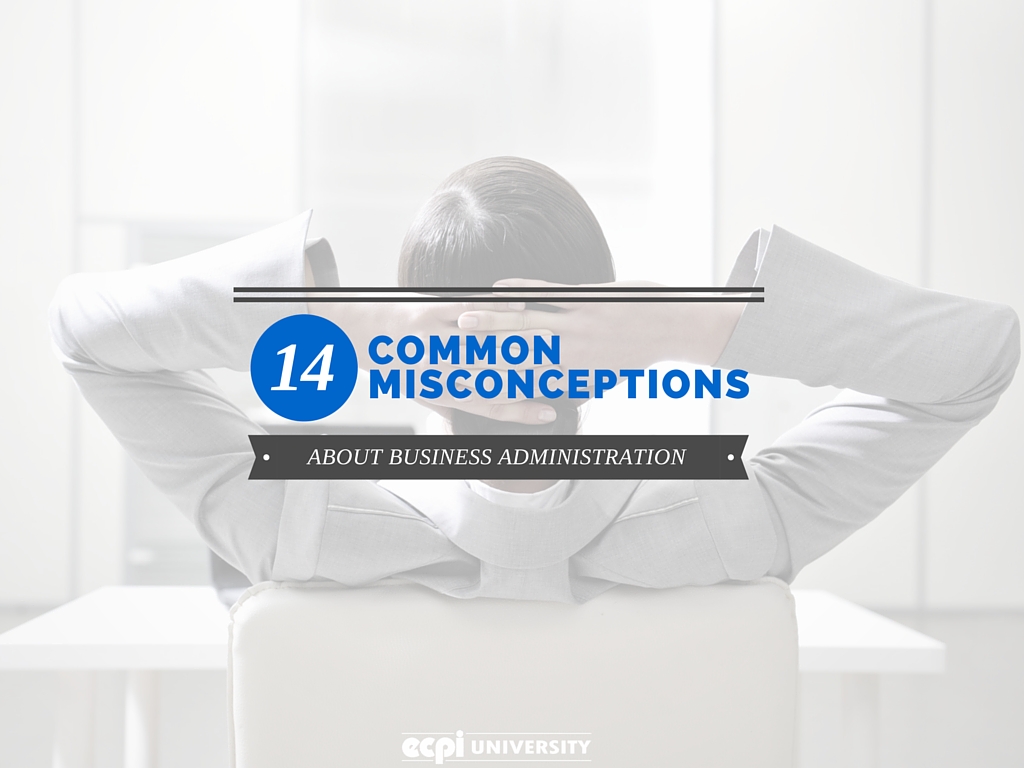 When people hear the term "business administration," they may have negative preconceptions. Most—if not all—of these ideas simply aren't true. Here are some common misconceptions people have about pursuing a degree in business administration.
1. Business administration is boring.
There's nothing boring about business administration! While it's true that students who major in this field will learn about running a business successfully, the learning process is intriguing and full of new information. That's why it's one of the most popular choices for both associate's and bachelor's degree programs.
2. Business Administration is a vague field of study.
Some students may think they should focus on a more particular degree, but those who do are really limiting their options once they graduate. While accounting, human resources, and marketing are all good career paths, why limit the options to just one?
3. Business Administration grads are limited to entry-level positions like office clerks or receptionists.
This couldn't be further from the truth. A degree in Business Administration often helps graduates skip these low paying, entry-level positions.
4. The jobs offered to Business Administration graduates usually don't pay well.
Actually, this isn't true either. According to the Bureau of Labor Statistics, the median pay for Administrative Services Managers was $81,080 in 2012.


5. Business Administration isn't really a career that's "in demand."
No matter how tough the economy, the field of business administration is always in demand. Literally every company or organization in existence requires some sort of business management to run properly.
6. Business Administration is only a good major for students who want to work for a corporation.
While students are certainly prepped to work for a large corporation after graduation, Business Administration courses also prep students for other work, such as non-profit and small businesses. Some students even open their own companies after graduation.
7. Business Administration is the same as Business Management.
Not quite. While many Business Administration grads decide to pursue careers in management, that's not the only option. Students can also pursue careers in other fields, like human resources or finance.
8. Business Administration is all about money.
While students are taught how to manage the finances and accounting of a business, they're taught many other important things, too. Running a business is about so much more than just the books and receipts.
9. Successful Business Administrators are outgoing.
Business Administrators come from many different backgrounds, so of course their personalities vary. Many business students are actually quite introverted, choosing to focus on the technical aspects of running a business. Because this field opens so many options, there's truly something for everyone.
10. Business Administration students need to have a career plan.
While it's fine to know exactly where you'll go after school, this field is actually perfect for students who don't have specific career ambitions. Once classes begin, students will learn more about each field and can narrow down their career choices once they graduate.
11. This path leads to a typical 9-to-5 type of job.
Many companies still work this schedule, but others are branching out. Business Administration graduates may end up working many different types of schedules. Flexible hours, short workdays, and even telecommuting are all options in today's business world.
12. Business Administration career options are limited.
Actually, the opposite is true. This major opens up so many opportunities that students will have trouble choosing just one. From accounting to human resources to management to marketing, Business Administration graduates have the world at their feet.
13. It's difficult to find a job in Business Administration.
Business Administration graduates should have no problem finding a good job right after graduation. As of 2012, the Bureau of Labor Statistics estimates that the number of jobs in this field should grow by 12% each year.
14. Business Administrators need to be good with numbers and math.
Not necessarily. While it's true that some parts of running a business require accounting and financial skills, Business Administrators aren't limited to these fields. Also, many accounting majors aren't particularly good with numbers, but they excel in this career field because their organizational skills are excellent.
Don't let your personal inhibitions or the prejudices you've heard hold you back from pursuing a career in Business Administration. Whether you want to open your own business or you hope to work for a multi-million dollar corporation one day, earning a degree in Business Administration is the first step to obtaining your dream job.
Well damn 96% so far in my business class..... clap it up for myself #ECPI #collegelife

— This Is Nicky's (@ThisIsNickyS) January 15, 2014
If you're interested in a career in Business Administration, contact ECPI University TODAY to learn more about earning your Bachelor of Science in Business Administration!  You could earn your degree in as little as 2.5 years through our accelerated, year-round program! It could be the Best Decision You Ever Make!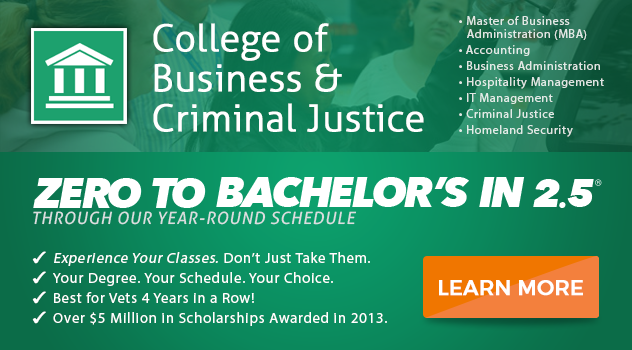 DISCLAIMER – ECPI University makes no claim, warranty or guarantee as to actual employability or earning potential to current, past or future students or graduates of any educational program we offer. The ECPI University website is published for informational purposes only. Every effort is made to ensure the accuracy of information contained on the ECPI.edu domain; however, no warranty of accuracy is made. No contractual rights, either expressed or implied, are created by its content.
Gainful Employment Information
For more information about ECPI University or any of our programs click here: http://www.ecpi.edu/ or http://ow.ly/Ca1ya.