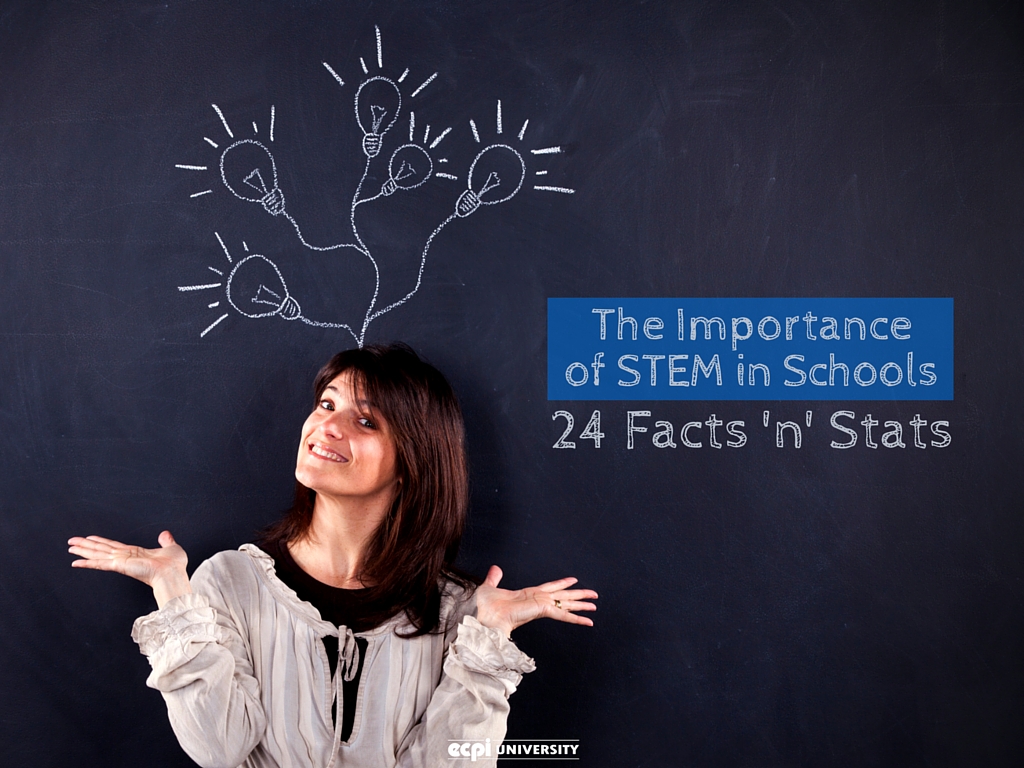 The rise of internet media and 24/7, 500-channel television has led to a lot of sensationalism in "news." You can hardly avoid hearing about the latest upheaval in politics, Hollywood, economics, or education. Many recent headlines have lamented the dismal state of education in America. Separating facts from frightful fiction means uncovering real evidence, not collecting chyrons and crises. Science, technology, engineering and math (STEM) education in particular is a hot-button topic, and, because of its national importance, STEM deserves honest appraisal. 
Real Crisis or Hype?
Consider how our nation advances in technology, manufacturing, innovation, and invention. Henry Ford did not invent the automobile; he perfected its mass production. Edison's team, not Edison alone, invented the light bulb. Steve Jobs did not invent the personal computer; he redesigned it, creating a demand where none existed. 
We need creative thinkers who can see beyond the horizon, forge new products with existing raw materials, and generate demand. To propel our nation forward, we need smart young adults fluent in STEM subjects. Just as we must have fit and healthy citizens for military readiness, we need rigorous thinkers for economic readiness. We need citizens who excel in the courses many students shy away from in today's secondary and postsecondary schools: 
Mathematics
Biomedical engineering
Software development
Computer systems analysts
Medical science
These five areas have been highlighted by President Obama's "Educate to Innovate" campaign as suffering from the greatest readiness shortfalls. Through 2020, the U.S. Department of Education predicts our nation will see these double-digit job growth rates:
20 percent for mathematicians
22 percent for computer systems analysts
32 percent for systems software developers
36 percent for medical scientists
62 percent job growth for biomedical engineers
Says Who?
The U.S. Department of Commerce shares four important statistics that can help any fence-sitters choosing between, say, a STEM education and being an English major: 
In 2010, there were 7.6 million STEM workers in the United States, representing about 1 in 18 workers.
STEM occupations are projected to grow by 17.0 percent from 2008 to 2018, compared to 9.8 percent growth for non-STEM occupations.
STEM workers command higher wages, earning 26 percent more than their non-STEM counterparts.
More than two-thirds of STEM workers have at least a college degree, compared to less than one-third of non-STEM workers.
STEM degree holders enjoy higher earnings, regardless of whether they work in STEM or non-STEM occupations.
We do not have nearly enough young people in secondary and postsecondary schools studying to prepare for these jobs. This is alarming for a nation that thrived on invention, but it also means opportunities for economic gains for the few, bright adults who do enter these STEM fields as undergraduates. 
STEM Job Readiness
Victory Media, whose STEM Jobs program seeks to inspire young people toward STEM vocations, rates schools providing suitable STEM programs, and address the talent shortage. 
At Victory Media's STEM Jobs website, high school students can uncover what STEM type fits them best, learn about STEM Jobs approved employers, and find STEM Jobs approved schools. 
A school may have a STEM program, but if it does not guide graduates into high-paying, in-demand jobs, it is not helpful in improving our nation's STEM readiness. Schools approved as STEM Jobs schools must meet four criteria: 
The school offers STEM programs with high-paying, in-demand jobs
The institution has programs, resources and industry contacts to help students get jobs
The school attracts and supports a diverse faculty with STEM expertise and a diverse student body
The school has specific resources dedicated to supporting STEM student achievement and success
Mission Possible
The federal government is keenly aware of the need for more students pursuing careers in vital STEM fields: 
Cybersecurity
Computer science
Information assurance
The Department of Education identifies three "employability skills" as part of its Framework: 
Applied Knowledge—thoughtful integration of academic knowledge balanced with technical skills, put to use in practical workplace situations
Effective Relationships—interpersonal skills and traits that help you communicate and work with clients, coworkers and supervisors
Workplace Skills—Organizational and analytical skills needed to perform work
By attending a STEM Jobs school, you get all three of these excellent qualities with every lab, class and project. You become part of a mission to add to the nation's strengths. 
ECPI University: STEM Jobs Approved
With ECPI University's continued rank on the STEM Jobs Approved College list, you already know the school can provide you an exceptional education at a great value that will propel you into a science, technology, engineering or mathematics career you will love. Did you also know ECPI University is fourth in the country in the total number of undergraduate degrees awarded to African-Americans in the fields of Computer Science, Engineering, and Engineering Technologies combined*? Contact ECPI University today to learn what makes our programs the ideal fit for your needs. It could be the Best Decision You Ever Make!
*IPEDS Database, U.S. Department of Education Institute of Education Sciences National Center for Education Statistics 
#Career ECPI University named 2016 STEM Jobs Approved College and Industry Award Winner https://t.co/eByChLTIKS #Job

— Robert L Goodman (@RobertLGoodman) November 29, 2015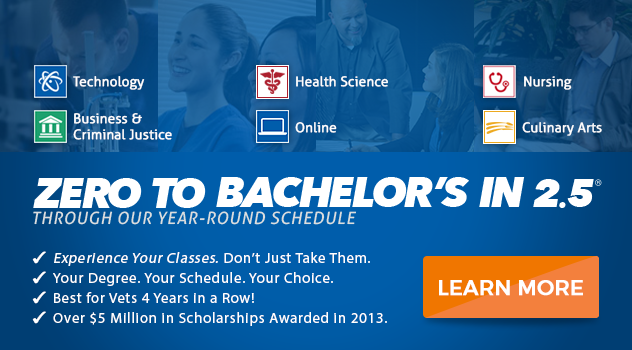 DISCLAIMER – ECPI University makes no claim, warranty, or guarantee as to actual employability or earning potential to current, past or future students or graduates of any educational program we offer. The ECPI University website is published for informational purposes only. Every effort is made to ensure the accuracy of information contained on the ECPI.edu domain; however, no warranty of accuracy is made. No contractual rights, either expressed or implied, are created by its content.
For more information about ECPI University or any of our programs click here: http://www.ecpi.edu/ or http://ow.ly/Ca1ya.