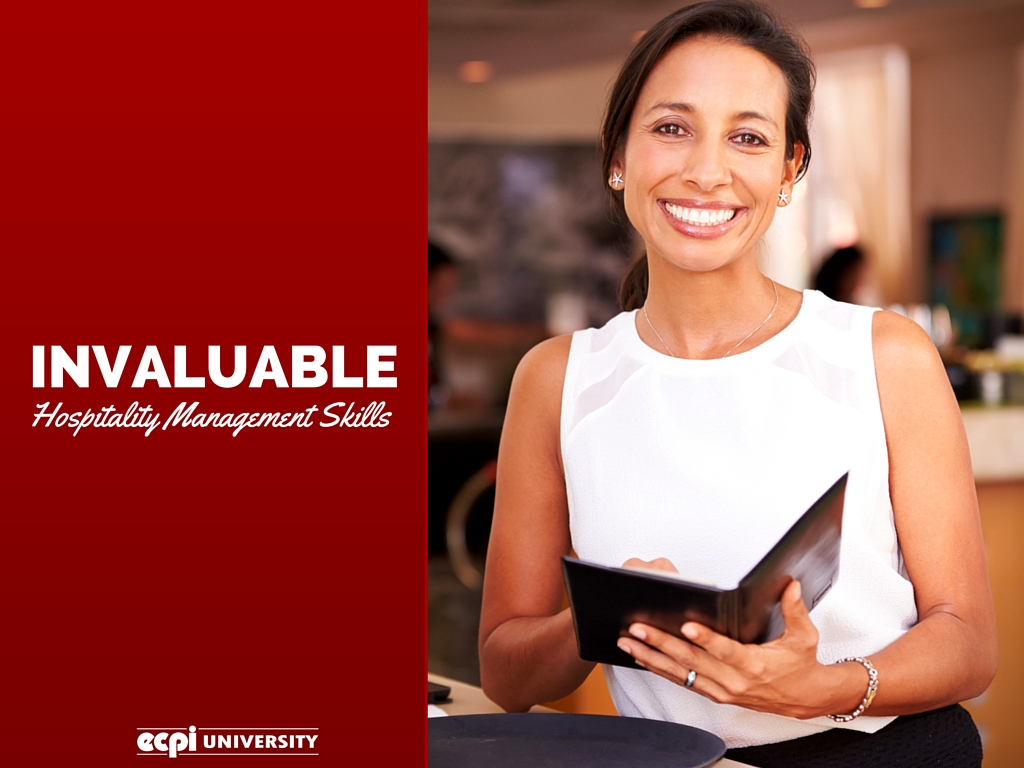 Maybe you're a foodie; you delight in every element of creating nutritious, tasteful, and eye-pleasing food offerings to customers and clients. If you take that passion up a notch or two, you may discover that you want to learn about – and manage – the business of serving people. That's hospitality management.
The Bureau of Labor Statistics (BLS) says the basic skills you need to become a hospitality manager include:
Business
Customer service
Interpersonal
Leadership
Listening
Organizational
Problem-solving
Those are skills that can be learned. The BLS says that many companies are now seeking "candidates with a bachelor's degree in hospitality or hotel management." Being proactive and ambitious is one of the reasons you may pursue this exciting career path. And there's so much room for advancement in the hospitality industry! In June 2015, the difference between hospitality management professionals and hospitality management leaders was examined. "Whether you're a hotel director, head housekeeper, casino floor supervisor or working within another hospitality management position, consider cultivating . . . three traits," says Hcareers.com.
These traits can also transfer into skills, so they can be learned. When you pursue a higher level of education in hospitality management, you can hone the traits you already possess into professional skills that are in-demand in the dynamic, ever-changing world of hospitality management:
1. A people personality – knowing how to work with and work for PEOPLE
No matter what area of hospitality management you specialize, your focus is on people. The people who work for you need your knowledge and guidance to help them keep the clients satisfied and engaged in your business. When your employees are happy, your customers will be happy, too! A successful hospitality manager looks beyond the business basics and studies the processes that will improve customer service, customer satisfaction, and ultimately . . . profits.
2. Understanding the history of trends and making decisions that impact the future
Because of your training, you should be able to understand the principles of business management and estimate future needs based on historical perspective. For example, if you've hosted a convention every year for 5 years and during every convention, your guests require services that lead to some of your staff working overtime, then you should include that additional cost in your next year's budget and should then be able to explain how the income from the convention helps to cover those costs. Educated guessing leads to decision-making that is beneficial to your employees and your company.
3. Asking WHY
Every successful person since the beginning of time has asked "why." Your curiosity could lead to streamlining processes and better service. It could also lead to savings that impact your organization's profit/loss. For example, "Why do we keep the restaurant open until midnight, when the last customers usually leave before 10?" Management will appreciate your concern and take notice that you are looking for ways to save money without compromising service. You may ask the housekeeping staff, "Why do we close the restrooms for cleaning during the day? Could we monitor them during the day and do the heavy cleaning on the third shift?" Because you have hospitality training, you should be able to work their answers into solutions for improvement.
"Valuable" means of considerable value; something that is invaluable" is priceless. When you hone your hospitality management skills, the benefits can be invaluable! You may pursue your passion in one or more of these career paths:
Business dining or event management
Catering
College or university food services
Conventions and conference centers
Healthcare food services
Schools
Sports and event venues
Within your hospitality management role, you may need to provide:
Business plans
Business research/trends and analyses
Financial reports
Integrity; personal and professional responsibility and ethical behavior at all times
Processes for business solutions, company growth and development
Technical knowledge with computer applications and communications
You may have heard the warning, "Don't burn any bridges!" Do your best to develop positive connections with your teachers; fellow students; academic advisors; and co-workers or supervisors later, as you gain experience on every job. These people will form your career network and could be valuable in helping you with their experience, recommendations, resume references and tips for doing things better, in addition to offering additional paths to career advancement.
Graduated yesterday from ecpi university with my 2nd college degree Parents are so proud. Even tho I finished classes in Feb, I'm a graduate

— Mopar_Girl (@kelseytucker51) June 13, 2015
A Hospitality Management Degree Could Be Invaluable
ECPI University offers a Bachelor of Science in Business Administration with a concentration in Hospitality Management on campus or online for added convenience. We understand it's sometimes necessary to juggle work and family while changing your life for the better, but that doesn't mean you'll compromise quality of education and personal attention! We have career services advisors who are available 24/7 (online after business hours) to answer questions and offer assistance. If you are management material, you know how and when to make a commitment to decision-making. Contact ECPI today—it could be the Best Decision You Ever Make!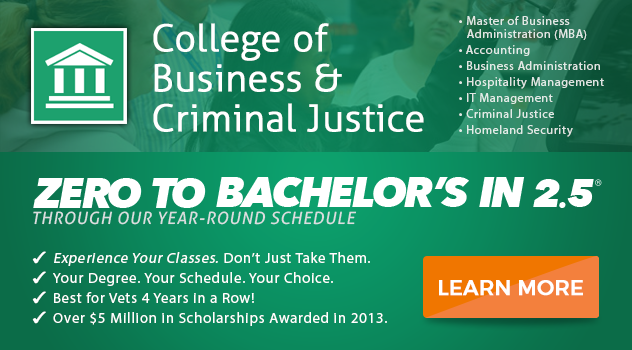 DISCLAIMER – ECPI University makes no claim, warranty or guarantee as to actual employability or earning potential to current, past or future students or graduates of any educational program we offer. The ECPI University website is published for informational purposes only. Every effort is made to ensure the accuracy of information contained on the ECPI.edu domain; however, no warranty of accuracy is made. No contractual rights, either expressed or implied, are created by
Gainful Employment Information – Hospitality Management - Bachelor's
For more information about ECPI University or any of our programs click here: http://www.ecpi.edu/ or http://ow.ly/Ca1ya.