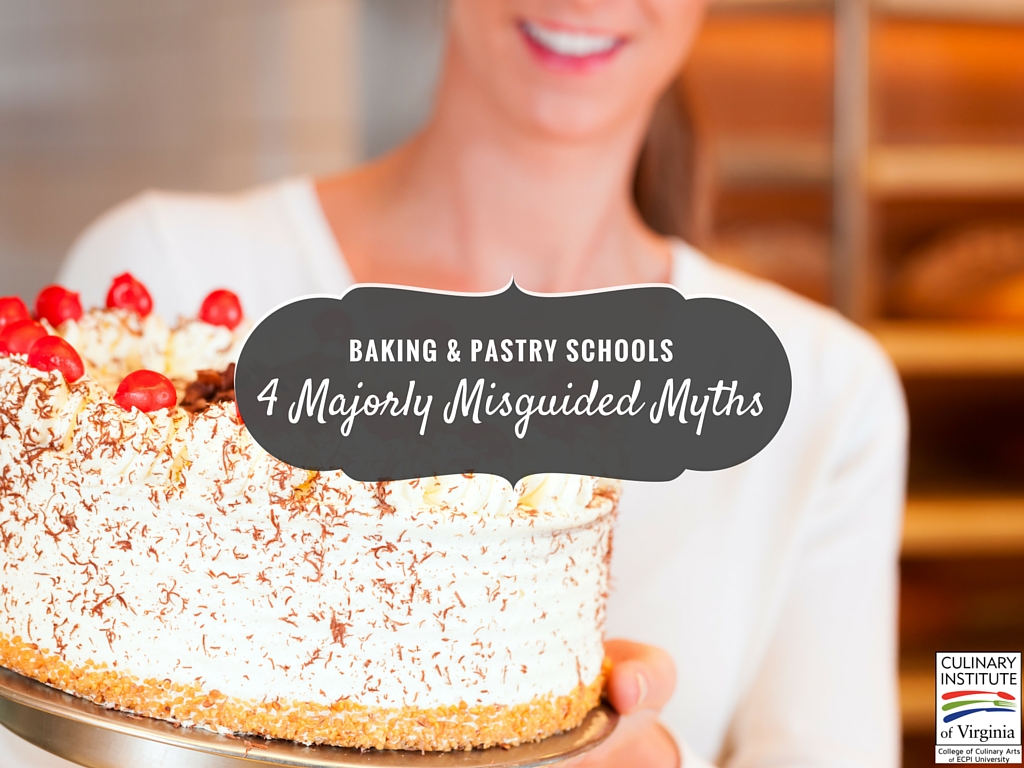 Do you love baking? Are you the go-to person for birthday cakes, or cookies during the holidays? Are you always looking for new ways to prepare old favorites? Is your DVR usually full of cooking shows? If so, attending a baking and pastry arts program might be the perfect first step on a rewarding career path! What's stopping you from pursuing a career you're passionate about? Maybe you've gotten some bad information about a baking and pastry school in the past. Do any of the following four myths sound familiar? 
Myth 1: Going to a trade school is the "easy way out."
There's a myth out there that anyone who doesn't follow a more "traditional" educational route - aka a four-year college - is taking the easy way out by avoiding studying. This is a total misconception when it comes to attending any sort of culinary arts program! The real difference here is that a program in baking and pastry arts will teach you the hands-on, practical skills you'll need to know in order to craft a stellar career. After all, what journalism major wants to spend a semester learning chemistry? How is that going to help them once it's time to build a résumé and look for jobs? Everything you'll learn during the course of your baking and pastry arts training is intended to set you up for success in your chosen field.
Myth 2: Baking and pastry schools are too expensive.
Sure, the sort of hands-on practical education experienced by students of baking and pastry arts comes at a price. But don't fool yourself into believing the myth that there's no financial aid available! Loans, grants - the traditional means of financing an education at a traditional college exist for baking and pastry arts students as well. Depending on the program you choose, there could even be scholarships and work-study opportunities up for grabs. Just as students in four-year colleges make it work, you should be able to make it work as well.
Myth 3: Baking is just for women.
Strange but true, since women are often perceived as the bakers of the home and the culinary arts are traditionally viewed as a male-dominated field. This doesn't mean, however, that men should avoid going to school to study baking and pastry arts! Not only are more men making their mark in major bakeries, but these kitchens aren't the only destination for a student with a diploma in baking and pastry arts. A graduate could just as easily start their own catering business, work in a supermarket bakery, or open their own café or bakery and do things their own way. A hardworking baker or pastry chef could write their own ticket, regardless of whether they're male or female.
Myth 4: One school's as good as another.
This is the myth that could be the most harmful, really, since not all programs are as in-depth as others! You want to be sure that the program you choose goes beyond the basics of baking and pastry. Are you going to learn about how to properly run a kitchen? What about food safety? Will you be taught the ins and outs of cost control? What about alternative baking methods? After all, gluten-free and vegan diets are becoming more popular all the time, and you should be prepared. These are all skills you'll want to learn, along with the basics of creating beautiful pastries and desserts. Take an in-depth look at any program you're considering and be sure you'll be taught everything you'll need - because not all programs are created equal.
Baking and pastry (@ Culinary Institute of Virginia - ECPI University School of Culinary Arts) http://t.co/SnVWvc1V

— Katie Reams (@kataytastic) March 8, 2012
Baking and Pastry Arts School is Waiting
Needless to say, the myths above are totally unfounded - but the only way to find out for yourself is to do your homework and find out what's best for you. A solid first step would be contacting us here at ECPI University's College of Culinary Arts and asking questions about our Baking and Pastry Arts program. In just a short 40 weeks, you could earn your diploma and be on your way to an exciting career with unlimited potential for growth! It could be the Best Decision You Ever Make!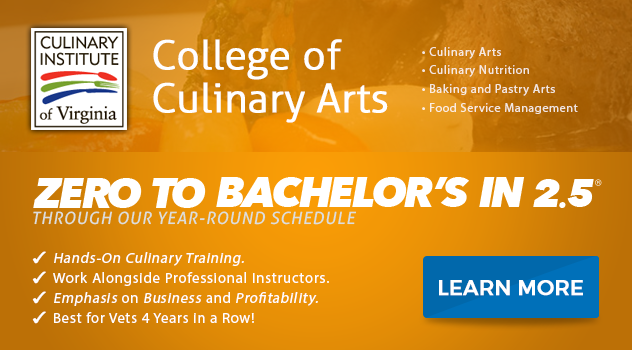 DISCLAIMER – ECPI University makes no claim, warranty or guarantee as to actual employability or earning potential to current, past or future students or graduates of any educational program we offer. The ECPI University website is published for informational purposes only. Every effort is made to ensure the accuracy of information contained on the ECPI.edu domain; however, no warranty of accuracy is made. No contractual rights, either expressed or implied, are created by its content.
Gainful Employment Information
For more information about ECPI University or any of our programs click here: http://www.ecpi.edu/ or http://ow.ly/Ca1ya.