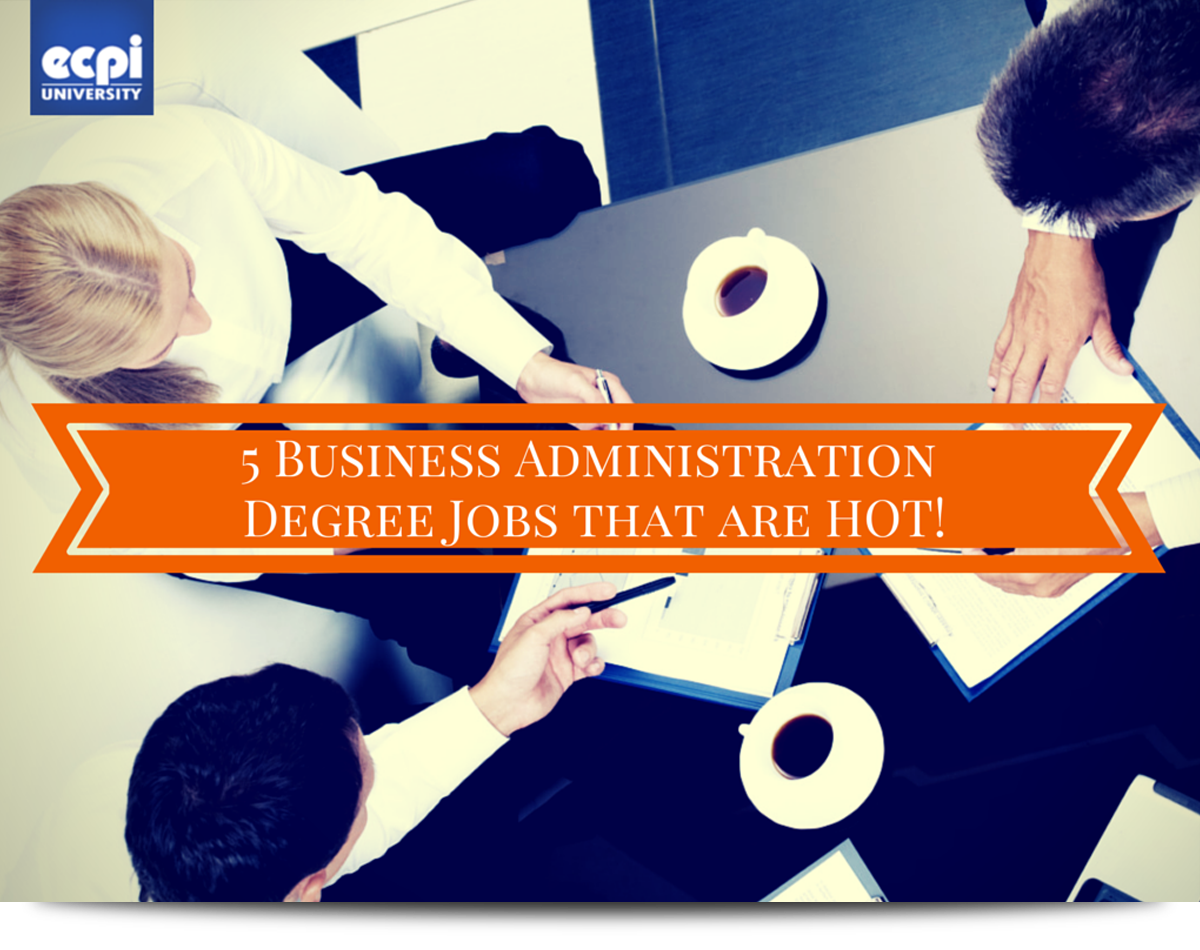 In the tough economic climate, a degree in business administration may be just the solution for a highly competitive job market. Business administration is the study of the fundamental components of how business works. Students with a degree in business administration can be more prepared for the demands of the fast-paced business world.
These students have been prepped with courses in business policy and strategy, financial management, marketing, accounting, and several others. As a result, students with a degree in business administration can be prepared to take advantage of the following top 5 hot jobs.
Market Research Analyst
Market research analysts are responsible for understanding which products people are interested in and how much those people are willing to pay for those products. Market research analysts employ their understanding of supply, demand, and purchasing when they collect information from surveys, polls, and questionnaires. Once the information is collected, these professionals analyze the information and produce sales trends, consumer preferences, demographics, and volumes of information for their clients, which are typically corporations. With the Bureau of Labor Statistics predicting an uncanny 32 percent growth, market research analysts are one of the hottest careers for business administration graduates.
Purchasing Manager
Instead of understanding consumer buying trends like market research analysts, retail purchasing managers are in charge of buying the different products that the consumers are demanding. These Purchasing Managers are tasked with negotiating, analyzing proposals, examining the different products and researching their price value against other products, all the way to reviewing the product performance once the products are distributed. According to the Bureau of Labor Statistics, retail purchasing managers are projected to experience an impressive growth of 4 percent between 2012 and 2022.
Financial Manager
With a median salary of $109,470 in 2012, financial managers are charged with the task of overseeing the finances of agencies, large corporations, and several other entities. Financial managers are responsible for producing cash-flow statements, financial reports, projecting profits, and several other financial analyses. In addition, financial managers are required to comply with several regulations. Although the financial manager job market doesn't grow as fast as the other hot careers, financial managers are expected to grow 8.9 percent between 2012 and 2022.
Logistician Professionals
Logisitician Professionals may not be something you currently know about, but these professionals work behind the scenes analyzing and coordinating the supply chain to different organizations. They are the driving force behind relationships between the organization and the supplier. By managing the full life cycle of a product, this career path is ever-changing. They implement strategies for the most cost and time effective required to move products. According to the Bureau of Labor Statistics, this field is expected to grow an extraordinary 22 percent from 2012 through 2022.
Accounting Professionals
As the federal and state tax laws become more intricate, the need for accounting professionals will increase. While most people think a career in the accounting field requires an accounting degree, business accounting also includes bookkeeping professionals, compliance officers, receivables and payables professionals, acquisitions tax management, and several other areas. As a result, the Bureau of Labor Statistics projects the accounting field is poised to grow 13 percent from 2012 through 2022.
In today's seemingly stagnant job market, business administration careers are undoubtedly on the rise. At ECPI University, students are given a hands-on, accelerated education, which entails earning college credits every five weeks. At this pace, students can graduate with a bachelor's degree in business administration and begin working in any of these exciting careers in as little as 2.5 years. Contact us TODAY! It Could Be the Best Decision You Ever Make!

DISCLAIMER – ECPI University makes no claim, warranty or guarantee as to actual employability or earning potential to current, past or future students or graduates of any educational program we offer. The ECPI University website is published for informational purposes only. Every effort is made to ensure the accuracy of information contained on the ECPI.edu domain; however, no warranty of accuracy is made. No contractual rights, either expressed or implied, are created by its content.
Gainful Employment Information
For more information about ECPI University or any of our programs click here: http://www.ecpi.edu/ or http://ow.ly/Ca1ya.