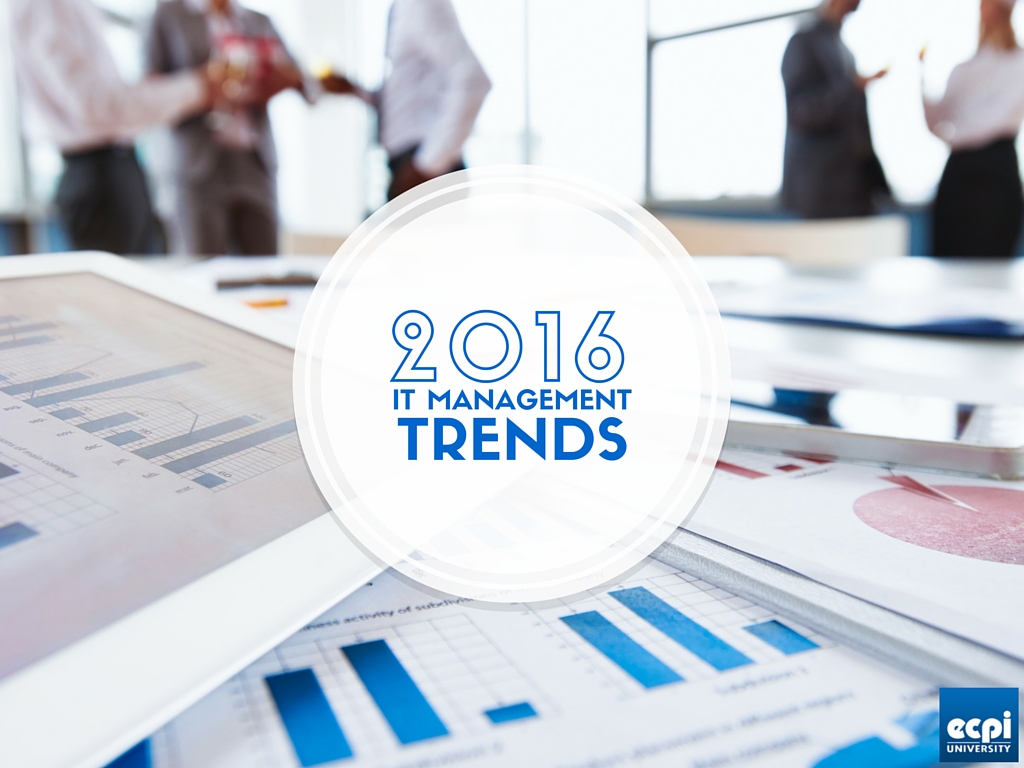 Few sectors evolve as quickly as the IT management field. Managers in this industry need to keep their fingers on the pulse of strategic development constantly. Technologies are ever-changing, and at the cusp of a new year, it's time to weigh in on what's expected for the coming 12 month period. These days, no computer exists in isolation, and the device mesh is expected to lead to far more insights about data patterns. The more data you have, the tighter your strategic management needs to be. As a skilled IT manager, your tactics will need to be highly informed, and your user experience will have to have more context. The cloud contributes to this, but new, wearable technologies cannot be ignored. 
Technology Alignment
Every year, The Society for Information Management (SIM) underlines the importance of aligning technology with business, and 2016 will be no different. IT managers have long been blamed for not understanding the business management and marketing side of the companies they work for. They still need to develop a better understanding of how every facet of their corporation earns profits. The fact that the SIM has repeated this priority for the tenth year in a row points to its belief that IT managers are still not prioritizing profits enough. The society has highlighted a failure in the way businesses maintain their business alignment because IT departments now have the habit of making the necessary changes but then allowed their tactics to become misaligned in short order.
AMbient UX
Gartner developed the term 'AMbient UX' to refer to devices' capacity to collect better contextual data. IT managers will probably be synchronizing devices and helping them collaborate in a way that makes management intuitive and effortless. Marketing departments of today, for example, expect their data to be delivered to them without crunching numbers. In the coming year, those expectations are likely to soar because automation software is quickly becoming the norm. Applications will need to be designed that anticipate device synchronicity smartly so that corporate work lives are organized in a hands-free way. Not only does Gartner expect UX design to be intuitive, but wearable as well. In 2016, body-borne computational and sensory devices will probably travel with clients and executives alike, which only makes their synchronization more complex and important.
Security: The Ever-Present Priority
Privacy and security are mentioned as a part of IT management trends every year without fail, and for good reason. Digital privacy becomes more complex as digital transactions become increasingly widespread. Global trade and digital payment become more pervasive every day, and techniques that make those transactions less secure evolve equally quickly. CFOs will need to invest in a continued effort to make these two parts of their IT management strategies more secure. In January, the Cyber Security and Data Privacy & Protection forum will see senior executives creating new benchmarks for payments. The ACI has already announced that proactive risk management will need to form a part of IT management. Data breaches can have disastrous impacts on reputation, and cloud computing, mobile devices, and internet communication only make these risks more pronounced.
Time-to-Market
With the global marketplace being as fast-paced as it is, a short time-to-market has become core to retaining competitive advantage. Pricing is managed through life cycles, and breakeven development needs to become far easier to reach. IT managers need to participate in the process in a way that speeds up these elements in the coming year through the alignment of project requirements with budgets and priorities. Cloud providers are expected to be used to increase delivery speeds and upgrade applications. Project planning and the management of resources cannot be left to overload personnel. IT management needs to take those tasks off executives' shoulders so that they have time to work on facets that cannot be automated.
Another Big Data Year
Gartner predicts that, by 2020, there will be 25 billion devices in the world dedicated to generating data, but it takes a human eye to make sense of information. Businesses that can exploit more data more cleverly will stay ahead of their competitors, so IT managers will need to find ways to do so. Artificial intelligence plays a core role in this effort. Technology must learn from the data it collects, so machines will need to be programmed to analyze and apply information. Large-scale heterogeneous computing is expected to grow and become more scalable to include:
Cross-modality visual searches
Hybrid data collected from multiple channels
Principled machine learning techniques
Multiple kernel learning
The IT managers of 2016 will need to focus not only on audio and visual data, but sensory and contextual information as well. Strategies are expected to link advanced data analysis techniques with other semantic tools in ways that give meaning to the enormous flood of data corporations are faced with today. 
Ecpi best for vets 2016 is number 1.

---- Aaron Wettstein (@AaronMandy123) November 13, 2015
Are You Intrigued by a Career in IT Management?
If the many possibilities in IT management sound like the opportunity you've been looking for, look no further than the Bachelor of Science in Business Administration with a concentration in IT Management. Through ECPI University's year-round, accelerated degree program, you could earn your degree in as little as 2.5 years. Call today - it could be the Best Decision You Ever Make!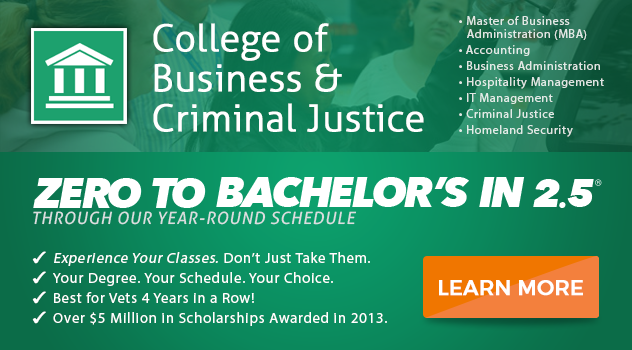 DISCLAIMER - ECPI University makes no claim, warranty or guarantee as to actual employability or earning potential to current, past or future students or graduates of any educational program we offer. The ECPI University website is published for informational purposes only. Every effort is made to ensure the accuracy of information contained on the ECPI.edu domain; however, no warranty of accuracy is made. No contractual rights, either expressed or implied, are created by its content.
Gainful Employment Information - IT Management - Bachelor's
For more information about ECPI University or any of our programs click here: http://www.ecpi.edu/ or http://ow.ly/Ca1ya.