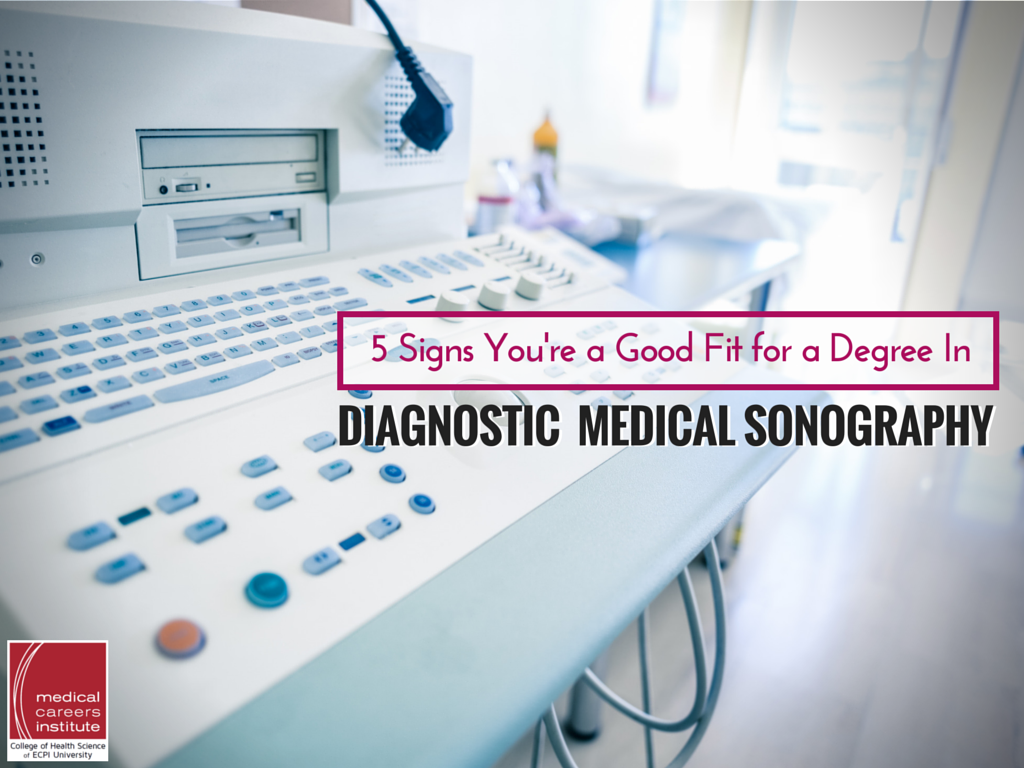 Diagnostic medical sonographers use ultrasound technology to examine and create images of the tissues and organs within the human body. While most people associate this technology with images captured during pregnancy, obstetrics is only one type of sonography. A career as a diagnostic medical sonographer can provide fulfillment and offers those who pursue it the opportunity to serve others and help them through difficult or anxious times in their lives.
As with all careers, just because a career offers advantages and opportunities doesn't mean it's the right fit for everyone. If you're considering a degree in diagnostic medical sonography or wondering if a career as a diagnostic medical sonographer is right for you, here's some information that may prove helpful.
1. You Love People and are Comfortable Working Closely with Them
As a sonographer, you work closely with individuals on a regular basis. You'll be helping them through pre-procedure paperwork, gathering information, preparing them for the test and/or operation they're coming in for, and easing their mind as you conduct the ultrasound. In order to work this closely with people who are typically experiencing some level of anxiety or fear, you'll need a genuine care and love for people. If you don't enjoy working closely with people, this probably isn't the right career option for you. 
2. You're Emotionally Stable and Level-Headed
Whether the patient is fearful because they're about to undergo an operation, anxious because they're finding out if they have a disease, or emotional because they're seeing an image of their unborn child for the first time, you'll be dealing with a range of emotions. If you're easily swayed emotionally and tend to absorb the emotional states of other people, this might get in the way of your ability to do a good job as a diagnostic medical sonographer.
This doesn't mean you can't be compassionate - you should be - but you should be able to keep a neutral emotional stance so you can take care of your patients with a calm, balanced, and level-headed approach. If you're good at keeping cool under pressure or in emotional situations, you're probably going to handle this aspect of being a diagnostic medical sonographer quite well. 

3. You Love Science and Medicine 
Are you fascinated by the human body? Do you think the ability to capture images of what's going on inside the body is interesting and engaging? Do you love science and enjoy learning about advances in medical technology? If so, you might be one step closer to being a great diagnostic medical sonographer. A love for science and medicine will help you as you pursue this career, because it's a medical career and you'll have to learn a lot about biology, anatomy, physiology, and medical technology in order to do well. If these subjects interest you, you'll likely enjoy this career. 
4. You Enjoy Analysis
The job of a diagnostic medical sonographer doesn't end after the test is complete. Once you're done with the test, you'll have to analyze what you've found. Having a strong data-oriented and analytical outlook will help you in translating the images you've captured into hard data for doctors, surgeons, and other members of the medical team. If you like analyzing and decoding data, you may enjoy this part of the job as well. 
5. You're Good at Simplifying Information 
Part of your job will involve taking highly-scientific and technical information and boiling it down to its simplest form so you can tell the patient what they need to know. While most of the details about test results and next steps will be handled by the doctor, you will have to provide some explanations to your patients, and you'll have to create concise summaries for the physicians and team members. If you're good at putting technical information into easy-to-understand summaries, you may be a good fit for this career. 
What's the Job Outlook for Sonographers?
According to the Bureau of Labor Statistics (BLS), the job outlook for diagnostic medical sonographers is very positive. The BLS estimates that between 2012 and 2022, diagnostic medical sonographers will experience a 46 percent employment growth rate, much faster than most other professions. 
Ultrasound technology at ecpi is what I plan to do

— Ana (@anaa_preciado) October 2, 2014
How Long Does It Take to Become a Sonographer?
Interested in learning more about the exciting career opportunities this profession has to offer? Contact ECPI University today, and take the first step toward obtaining your Associate of Applied Science degree in Diagnostic Medical Sonography. Through the University's year-round program, you could earn your degree in as little as 1.5 years.  Start on the path to a career in sonography today—it could be the Best Decision You Ever Make!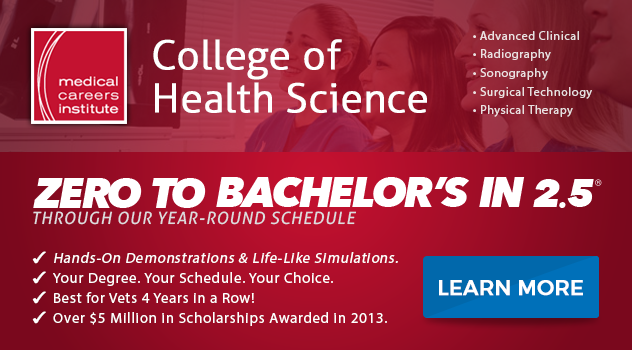 DISCLAIMER – ECPI University makes no claim, warranty or guarantee as to actual employability or earning potential to current, past or future students or graduates of any educational program we offer. The ECPI University website is published for informational purposes only. Every effort is made to ensure the accuracy of information contained on the ECPI.edu domain; however, no warranty of accuracy is made. No contractual rights, either expressed or implied, are created by its content.
Gainful Employment Information
For more information about ECPI University or any of our programs click here: http://www.ecpi.edu/ or http://ow.ly/Ca1ya.