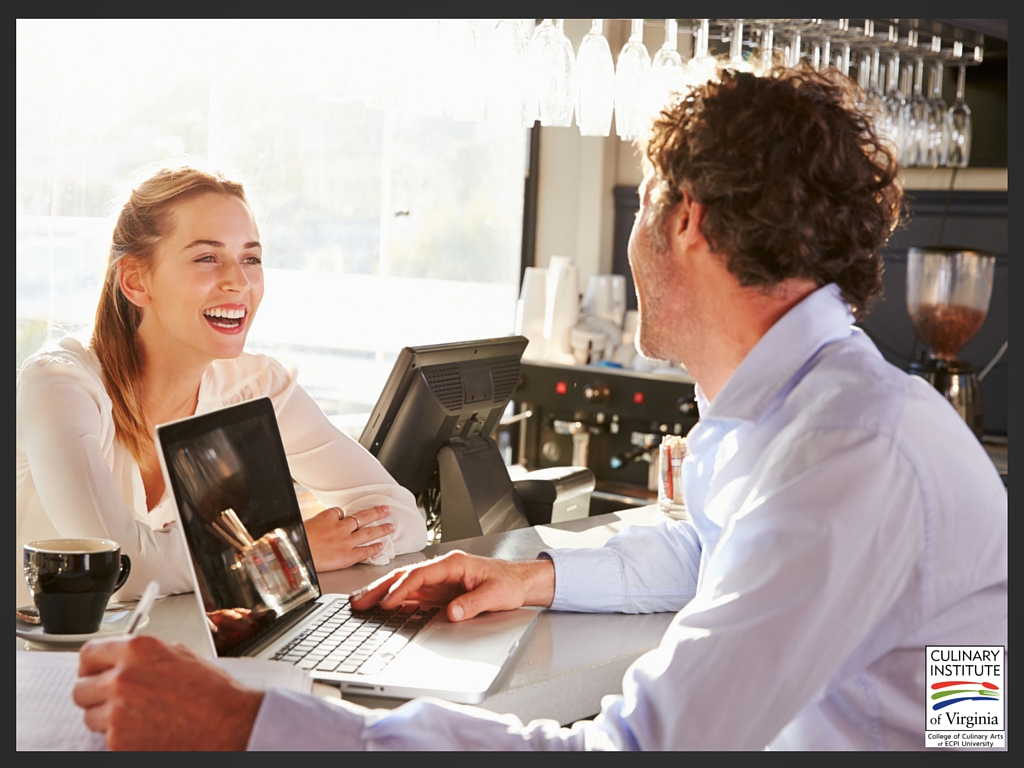 Working in the food service industry in any capacity means being part of a dynamic enterprise that feeds our nation, and the world. From the front of the house, to the rear loading dock, many different projects are interacting simultaneously in order to meet the deadline of the 11:00 pm lunch crowd, the 7:00 pm catered event or a crowd of hungry football players ready for a meal. It is up to you, the food service manager, and your team to get the job done. How can you do this and do it well?
Learn the Skills of Successful Food Service Managers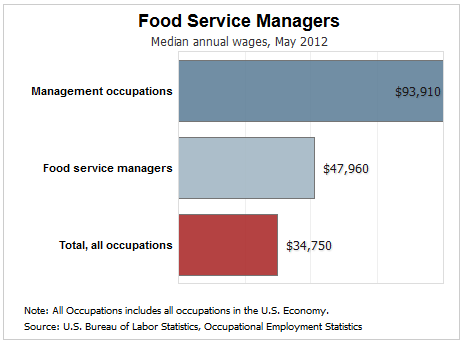 The food service industry is a challenging, high-energy environment. Your job will not only be in an office; it will be in the middle of a kitchen, center stage of a dining room, a festival cookout, or taking inventory in a subzero environment. You will need to know the many facets that make a food service operation function and it could profit you to do so. The median annual salary for a Food Service Manager was $47,960 per year in 2012, showing a consistent annual growth of two percent (Bureau of Labor Statistics).
Communication
Being an effective manager requires you to give directions, clearly and concisely. Knowing your employees, and being able to discern whether they understand your instructions, or not, is one of the things that the most successful food service managers know. This may seem like a small thing, but it could be the difference between something being done timely and correctly or throwing a wrench in the works because messages were conveyed poorly or misunderstood.
Training/Positive Reinforcement – Taking the time, and having the patience to train employees, lessens the frustration for the employee and management. Well-trained employees are happier because they are more effective and communication is more fluid between everyone. One of the things the most successful food service managers know is to let their team know when they are doing a good job.  
Staff Meetings – Tell the team how the business is doing. Giving them this knowledge can make them feel better about themselves, the company, and the customers. Knowing what is expected from management helps employees perform better in the work place, thereby increasing morale.

Procedural Knowledge/Consistency/Attitude
Using standard operating procedures is another of the things the most successful food service managers know and use with great success. Employees like to know what is expected of them and as a manager it is your job to let them know these expectations. Policies and procedures that are adhered to, aid in this objective when training employees and help keep everyone on track.
Consistency in your behavior as a manger is also important and one of the things the most successful food service managers know. Managers set the tone in a business. Whether this is a good tone or a bad one is up to the managers themselves. A manager's attitudes and behaviors are often reflected in the employees.
Multi-Tasking Skills
Go into any restaurant or food service facility during rush hour and observe what is going on. In a well-run facility, you will see the manager orchestrating the event from either the sidelines or right in the middle of the action. Multi-tasking skills are required and highly recommended in the food service industry and are one of the most important things the most successful food service managers know.
Many chains, as well as other food service facilities, require that their managers have the ability to take over any station in the restaurant before they can advance to the position of manager. This requires that managers in training work every position and learn how it works.
Product Knowledge
Having knowledge of products and storage requirements in a food service operation often requires the employment of a chef who works with the food service manager.  However, in many chain restaurants, the manager performs this duty. They know that much of the product that is used in a restaurant is perishable and knowledge of the safe handling and proper storage is their responsibility.  
Time and Tempo Management
A sense of urgency is required when you have a group of people to feed and a short time frame in which to get it done. Much of the preparation for meals is done before guests arrive and the manager is the cheerleader, the mover and shaker, and the get-it-done maker. This sense of urgency must come from the top and is another of the things the most successful food service mangers know.     
Watching Hells Kitchen. Someone from ECPI culinary arts school in VA Beach is going to be on here.

— Tori Gwathney (@danniebear87) September 11, 2014
Sound Interesting? Check Out Our Food Service Management Degree!
If so, take your first step toward a Bachelor of Science in Food Service Management degree from ECPI University. Contact us TODAY and find out how you could earn your bachelor's degree in as little as 2.5 years by attending our year-round classes. It could be the Best Decision You Ever Make!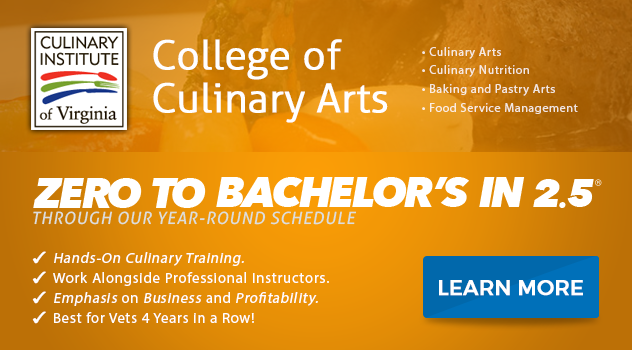 DISCLAIMER – ECPI University makes no claim, warranty or guarantee as to actual employability or earning potential to current, past or future students or graduates of any educational program we offer. The ECPI University website is published for informational purposes only. Every effort is made to ensure the accuracy of information contained on the ECPI.edu domain; however, no warranty of accuracy is made. No contractual rights, either expressed or implied, are created by its content.
Gainful Employment Information
For more information about ECPI University or any of our programs click here: http://www.ecpi.edu/ or http://ow.ly/Ca1ya.