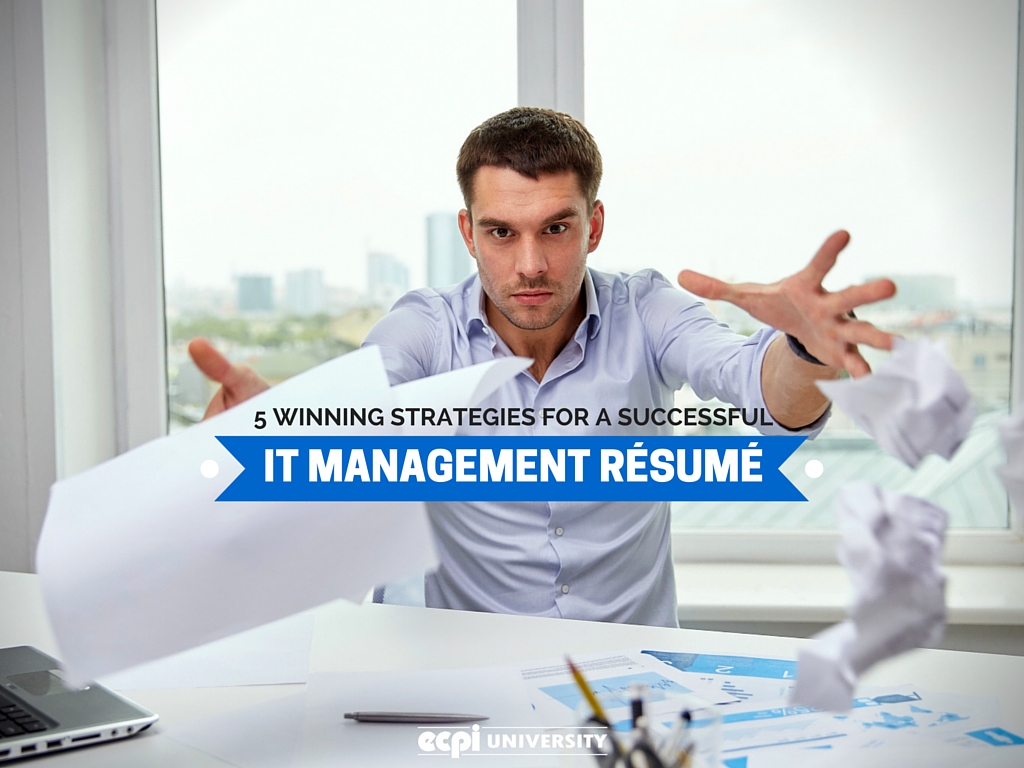 A great resume is one of the most important parts of getting you to the interview stage. For a high-caliber career in IT management, you have mere seconds to get on the hiring manager's short list versus hitting the recycle bin. There is a lot that goes into a great resume, and the following are ways you can position yourself by following some lesser-known but important tips for building a great resume.
The Well-rounded Executive
Highlighting a diverse set of skills makes you well-rounded because instead of featuring a career eulogy, you can focus on how your career is taking ownership of multiple roles. With the combination of being in several different types of positions across your career, you can display a diverse set of skills that apply well to management. In order to manage, you need to be able to relate well to people from a variety of different backgrounds. A hiring manager wants to see that you can form quick rapport with several different groups to network effectively and development multi-partisan teams. You do not want to be "just a computer person" -- you want to be a leader who has the technical and business aspects handled. Illustrate this by past examples and a thorough listing of skills that will be vital to success in the field.
Takeaway: Demonstrate a multitude of different skills, then lead back to how each one enriches your ability to lead your team.
The Technician General
Vast technical resources are obviously important in the IT world. With a large number of skills that could include coding websites, handling servers, and programming to the applet level, a great technician can lead the IT department by being an exemplary worker. If your career spans a large number of different types of industries, you may be the type of candidate your prospective employer needs regardless of what the details of your new role may be. As well, you should list out your past projects, particularly emphasizing the largest and most diverse of them to show how well you can adapt to a wide variety of roles within IT.
Takeaway: Let your technical background show. This set of core competencies is what will lead to having the respect of the technicians under you.
The News Maker
Within the higher levels of a business, one person can make a lot of difference. Use the quotes, power words, and dynamic formatting of an individual with personality and an interest in having your unique presence be felt. Of course, as an IT manager, your presence will be felt every day. If possible, every accomplishment in your resume should be an event that took your previous company to the next level.
Takeaway: Be memorable in the best possible way.
The People First Leader
One way to position yourself is as a person who recognizes the importance of your team. As an experienced IT manager, you have undoubtedly worked in a variety of capacities where you realize that the most important part of any development concerns people: the people who will be working together for months at a time during product development--the people who will be handling and troubleshooting concerns when the product goes into the field; and the people who will be using the product to make their businesses work better on a daily basis. Ultimately, you have understanding of the different types of people involved in the process from beginning to end. This results in well-crafted, user-friendly systems that are easy to troubleshoot and that help develop long-term business relationships.
Takeaway: Always show the fact that you realize people are infinitely more important than any line of code or piece of hardware.
The Closer
Many resumes talk about sales skills, but a great resume shows them from the beginning. Use specifics including numbers and percentages to show your past successes. With specific details, you can show how you have risen to challenges and taken an operation to its utmost level. Using high tech skills with a salesperson's desire to push ahead and achieve lofty goals, show that you are the kind of IT manager who will propel the team as far as it can go and keep everyone operating at their best.
Takeaway: Your resume is a sales document first and foremost, with the goal of getting the interview.
gm , gta go by my school , I am an official graduate of ecpi university and I am so proud . & I gta fix my resume up and apply for jobs...

--- BNW (@Swerve_x0) October 8, 2014
Put Your Determination to Work: Become an IT Manager
Do you feel like IT management would be a good fit for you? Get started today with your Bachelor of Science in Business Administration with a concentration in IT Management at ECPI University. With an accelerated class schedule and only two courses at a time, you could have your bachelor's in as little as 2.5 years while you focus on learning the individual parts of what make your management career whole. Find out more today! It could be the Best Decision You Ever Make!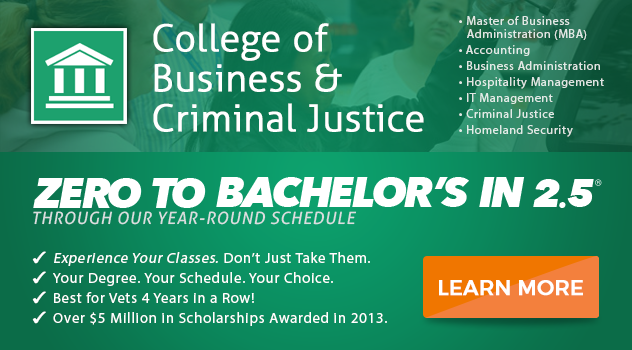 DISCLAIMER - ECPI University makes no claim, warranty or guarantee as to actual employability or earning potential to current, past or future students or graduates of any educational program we offer. The ECPI University website is published for informational purposes only. Every effort is made to ensure the accuracy of information contained on the ECPI.edu domain; however, no warranty of accuracy is made. No contractual rights, either expressed or implied, are created by its content.
Gainful Employment Information
For more information about ECPI University or any of our programs click here: http://www.ecpi.edu/ or http://ow.ly/Ca1ya.