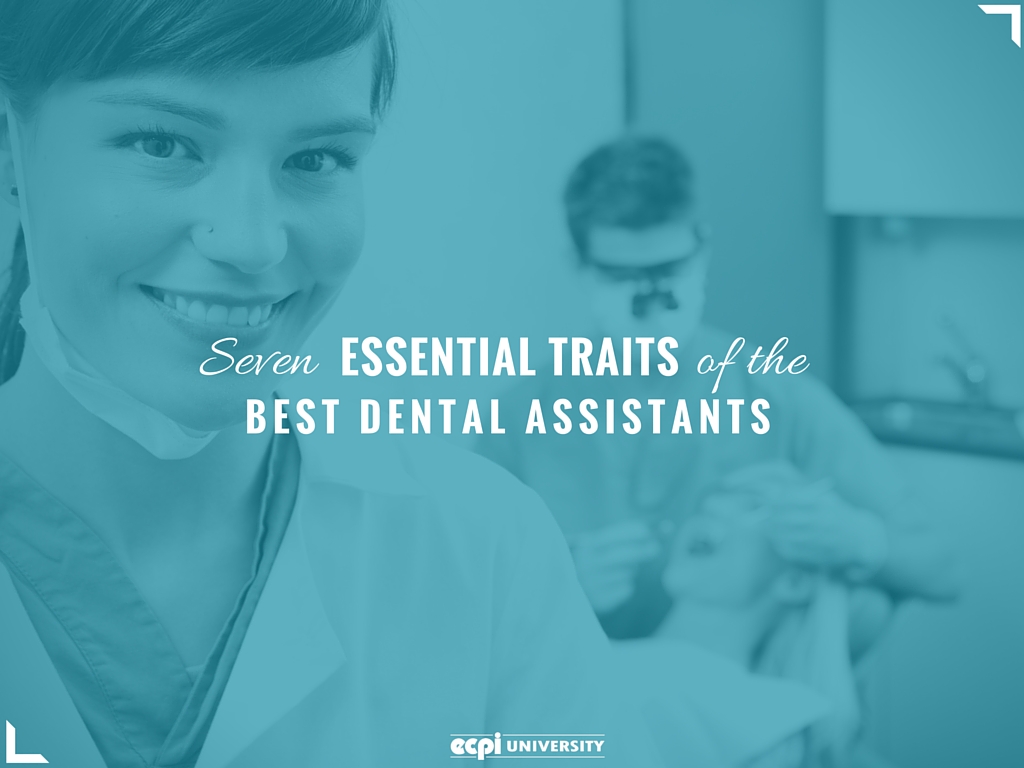 Working as a dental assistant can be highly fulfilling, as you work side-by-side with dentists to ensure that clients can enjoy healthy, pain-free smiles. And, with a projected 25% job growth rate put out by the U.S. Bureau of Labor Statistics, job opportunities in this field make it a great career option. If you're wondering if becoming a dental assistant is right for you, take a peek at these seven essential traits to see if you are naturally a good fit for dental assisting!
1. Good Communication Skills
Working as a dental assistant naturally means that you will be constantly interacting with patients, dentists, and other staff. Being able to communicate on matters from patients' needs, to dental hygiene instructions, to detailed instructions from the dentist, will ensure that you are able to do the best job possible.
2. Highly Organized
The pace of work in a dentist's office can get hectic, so it's important to be organized. Keeping your priorities, schedule, and workspace organized is vital in order to ensure that the space stays clean, adhering to regulation. Entering any records or information into patients' files must also be done in a highly organized manner to ensure that no important information gets lost or misplaced.
3. Patient Chairside Manner
Beyond developing communication skills, it's also important to have a reassuring, easy-going chairside manner. The dentist can be a nerve-wracking place to be for many people, but your manner with patients can affect how they perceive their visit. Patients can sense when their assistant is engaged with and wants to help them. Being committed to not only helping patients, but to giving them a good experience at the dentist, can make all the difference to the clients. A good sense of humor and sense of compassion often are some of the best tools you can have for this.

4. Professionalism
As a professional in the health care field, this trait is not only important, but highly expected of you. Anytime you are interacting with others in this job, you are representing the reputation of the clinic itself. This job also comes with its fair share of pressures and expectations, and your ability to be accountable, reliable and keep in mind the standard of quality affects whether this will be the career for you.
5. Passionate About the Industry
Dental assisting is a job that centers on helping people to be healthier, feel more confident, free themselves from pain and problems, and can be a deeply rewarding profession. However, it's not a job for everybody, and it's important to feel a natural passion for what you do. Dedication and excitement to be part of a team that helps the clients live better lives should be a factor that motivates you.
6. Teamwork
You'll constantly be working with a team of people, whether it be dentists, other assistants or other staff. More than just possessing strong people skills and communication, it's ideal if you prefer working together on projects rather than being left alone to do your work.
7. Detail-oriented
While much of the job focuses on good people skills, it's also a challenging career in the health industry, and a sharp awareness of detail is important. Whether you're listening to a patient describe their situation and taking down notes, or taking care to clean tools properly, or communication a situation to the dentist, it's important to both be able to pick up on small details that could be overlooked, and to be aware of adjustments and procedures that need to be done carefully.
I love my school... Ima actually be sad when we graduate....#ECPI Dental baby!! May is around the corner

— Jordan (@F0r3VA_Y0unG) December 8, 2011
Be Essential: Become a Dental Assistant
Working as a dental assistant is a great choice for many people who are looking for a career where they can make a difference in people's lives and work on a fun team to do something worthwhile. Naturally having the traits listed above can make this career a perfect choice for you, but even if you feel you need work in some areas, with the right training and preparation, you can feel confident and ready to work in this field. If you're wondering if this is the right career for you, take a look at how you can earn your Associate of Applied Science in Health Science with a concentration in Dental Assisting with ECPI University, and see how you can start pursuing a career in dental assisting today! It could be the Best Decision You Ever Make!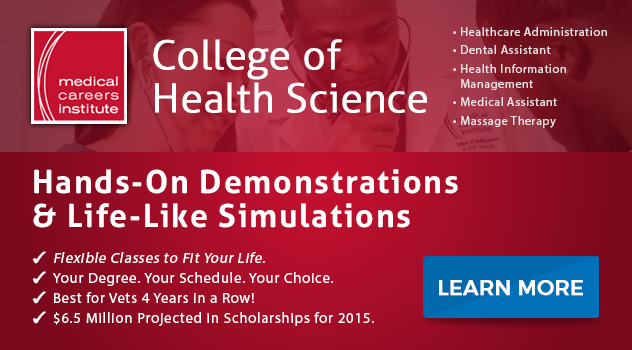 DISCLAIMER – ECPI University makes no claim, warranty or guarantee as to actual employability or earning potential to current, past or future students or graduates of any educational program we offer. The ECPI University website is published for informational purposes only. Every effort is made to ensure the accuracy of information contained on the ECPI.edu domain; however, no warranty of accuracy is made. No contractual rights, either expressed or implied, are created by its content.
Gainful Employment Information
For more information about ECPI University or any of our programs click here: http://www.ecpi.edu/ or http://ow.ly/Ca1ya.